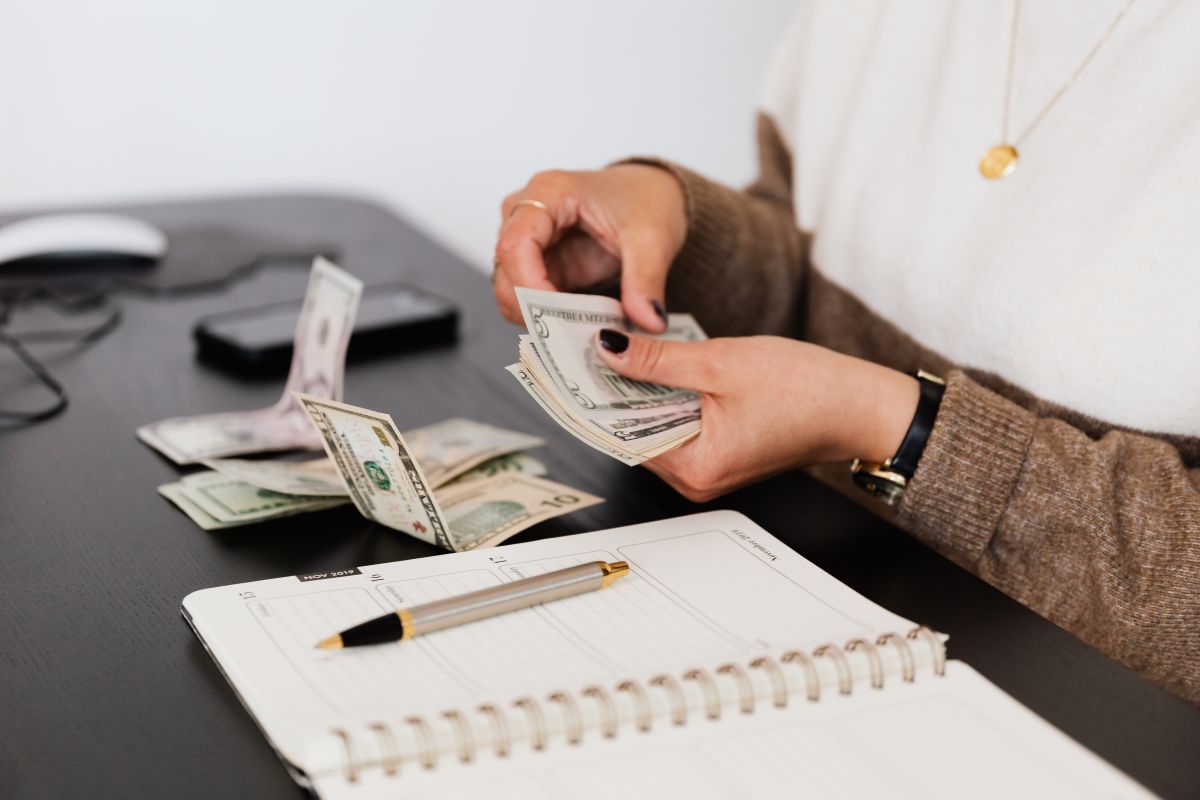 Photo: Karolina Grabowska / Pexels
The cost of living for a single person can be very different in the United States. Much depends on the state where you live because location plays a large role in the price of housing, food, insurance and other needs that vary from place to place, published CNBC.
Using the MIT Living Wage Calculator, the site calculated the minimum income necessary for a person to cover their expenses in each of the states of the country, staying above the poverty line and without requiring outside help.
The calculator considers a number of factors, such as the cost of food, health care, housing, transportation, and other necessitiessuch as personal care, clothing, and household supplies. It also takes into account the minimum wage in each state and considers annual changes in consumer spending patterns.
In its last update, the tool made some modifications to its methodology and also now includes expenses for cell phones, Wi-Fi, expenses for civic participation, pets, clubs, and trips to the cinema or museum.
The MIT calculator is developed to estimate the cost of living in a community or region based on typical expenses. The tool helps individuals, communities and employers to determine a local salary that allows residents to meet minimum standards of living.
Today the costs of living have risen for Americans, they are spending more on where they live, the food they buy and how they get around.
Below is a list of what would be a living wage, before taxes, for a single person in each state in the country.
Alabama, $ 28,652
Alaska, $ 31,333
Arizona, $ 31,077
Arkansas, $ 27,652
California, $ 38,823
Colorado, $ 34,009
Connecticut, $ 33,240
Delaware, $ 31,868
Florida, $ 30,825
Georgia, $ 31,940
Hawaii, $ 40,412 (most expensive)
Idaho, $ 29,007
Illinois, $ 31,975
Indiana, $ 27,955
Iowa, $ 28,327
Kansas, $ 28,093
Kentucky, $ 28,048
Louisiana, $ 29,251
Maine, $ 31,043
Maryland, $ 35,879
Massachusetts, $ 36,889
Michigan, $ 28,354
Minnesota, $ 30,997
Mississippi, $ 27,936
Missouri, $ 28,535
Montana, $ 29,004
Nebraska, $ 28,234
Nevada, $ 28,442
New Hampshire, $ 30,089
New Jersey, $ 33,696
New Mexico, $ 29,057
New York, $ 38,719
North Carolina, $ 30,617
North Dakota, $ 27,211
Ohio, $ 27,369
Oklahoma, $ 28,133
Oregon, $ 35,050
Pennsylvania, $ 27,861
Rhode Island, $ 30,763
South Carolina, $ 30,328
South Dakota, $ 26,225 (cheapest)
Tennessee, $ 27,563
Texas, $ 29,134
Utah, $ 30,211
Vermont, $ 31,057
Virginia, $ 34,552
Washington, $ 33,982
West Virginia, $ 27,837
Wisconsin, $ 29,160
Wyoming, $ 27,425
You may also like:
Emirates Airlines ad goes viral because people who see it do not know if it is real or a montage
Saúl "Canelo" Álvarez bought the most luxurious truck he found on the market
Air conditioning repairmen, crane operators and other jobs making more than $ 100,000 annually