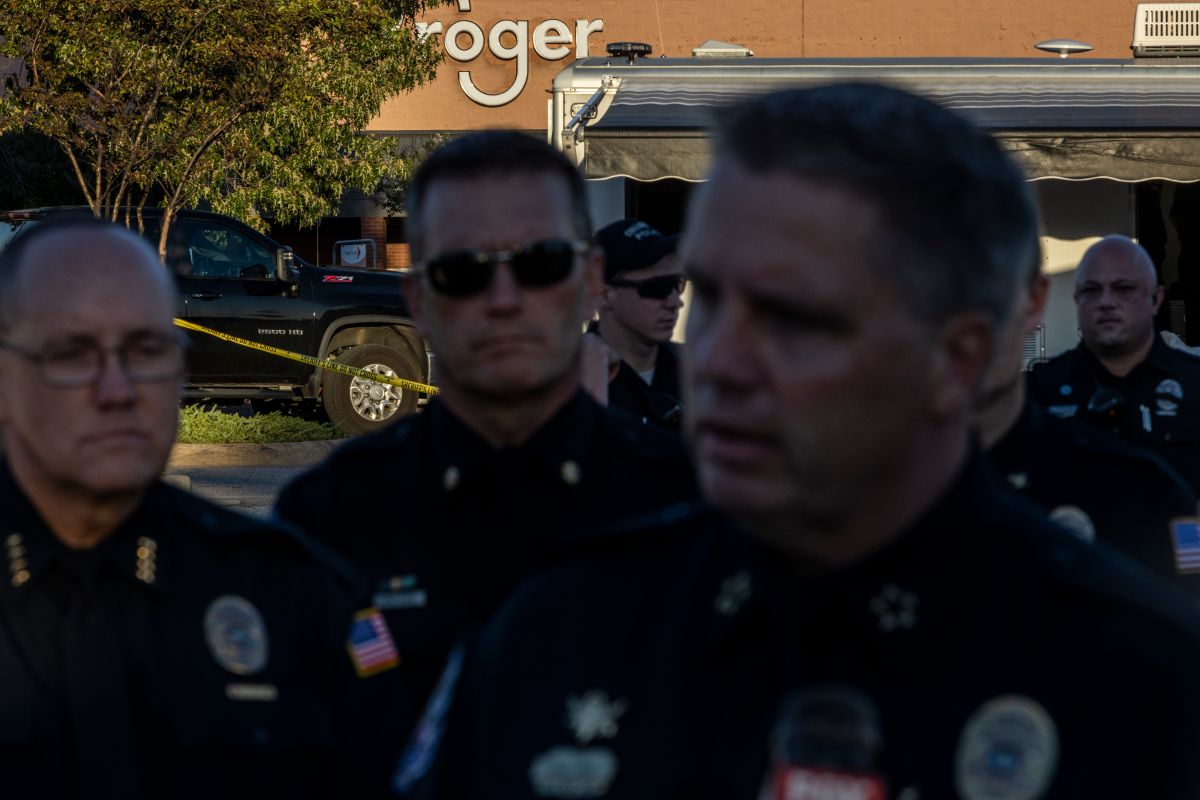 Photo: Brad Vest / Getty Images
The balance of a shooting happened Thursday at a Kroger store in Tennessee rose to 13 shot and killed in what Police Chief Dale Lane called "the most horrific event to occur in Collierville history," according Memphis Commercial Appeal.
The shooting It happened Thursday at a Kroger grocery store in Collierville, a suburb in the greater Memphis area, authorities said, initially reporting 1 dead and 12 injured.
Dispatchers received the call of an active shooter situation at the Kroger store located at 240 New Byhalia Rd. At 1:30 p.m. local time. The first police officers arrived on the scene at 1:34 p.m., Lane said, and officers began clearing the establishment, hallway to hallway and room to room.
One of the two dead is the gunman, who was found in the back of the store, and who died from what officials believe was a self-inflicted gunshot wound, Lane said.
Police said there were "very serious" injuries among those taken to the hospital. At least 14 patients have been treated for gunshot wounds at local hospitals. Five of these patients are in critical condition, while one has already been discharged.
Part of the ongoing investigation is the shooter's connection to Kroger, Lane said. "It is with a broken heart that I have to stand in front of you today," Lane said. "Please keep the families in your prayers."
All 44 store employees at the time of the shooting have been tallied, Collierville Police Department Chief Dale Lane said at a news conference Thursday night, noting that the crime scene was "significant." .
Some workers hid in freezers and locked offices when the shooting broke out around 1:30 p.m. local time, police said. An employee fled to the roof of the store and was escorted by the police to safety.
Authorities have not identified the gunman or the victims. The cause of the shooting has also not been reported.
Kroger representative Teresa Dickerson said advice was being provided to Kroger employees and the store would be closed until further notice. "We are praying for our associates here in Collierville and we ask the community to pray for us as we go through this difficult time," he said. "We are saddened and heartbroken about what happened here today."


Source-laopinion.com