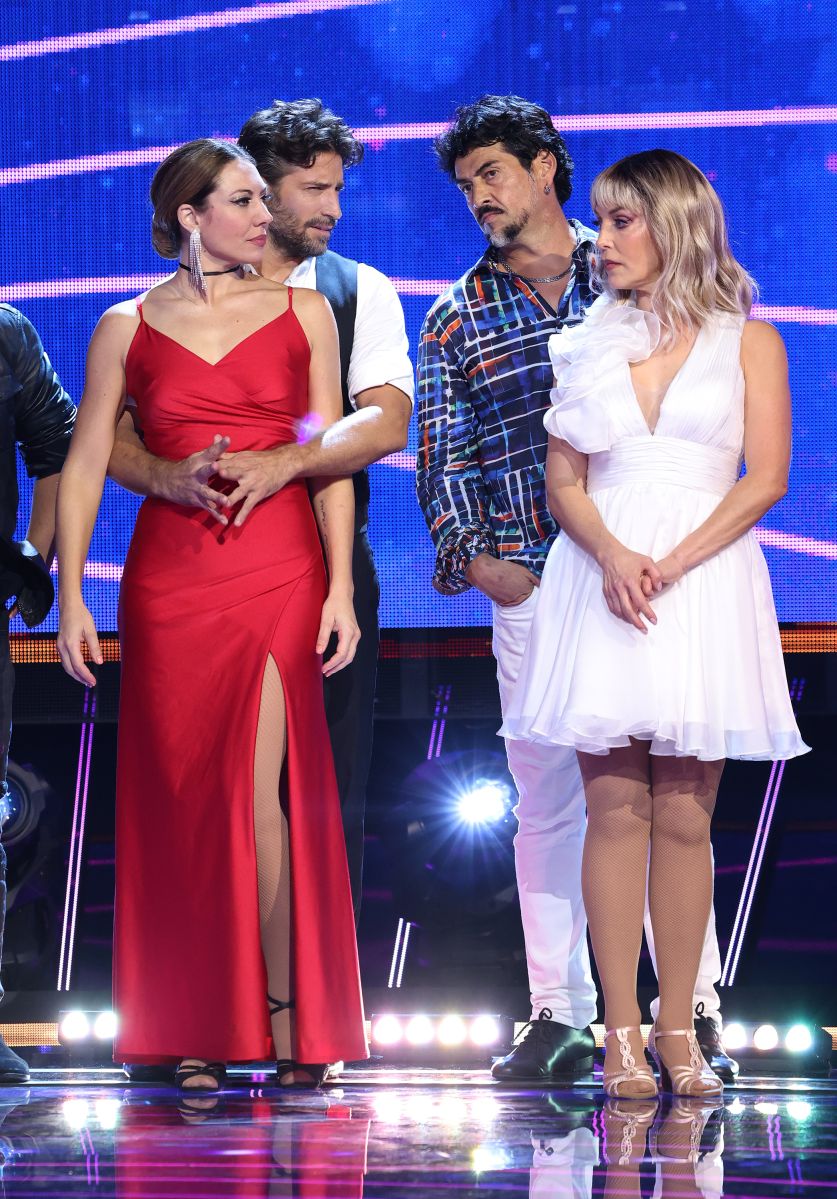 Photo: Alex Tamargo / Telemundo / Telemundo
They have already passed the litmus test of what a first gala of 'This is how you dance' the reality of the Sundays of Telemundo. And at the end of a night of many emotions, couples talk to us about their first presentation.
Elyfer Ferrer and Polo Monárrez; Adrián Di Monte and Sandra Itzel; the brothers Samadhi and Adriano Zendejas; Kimberly Jiménez and Yasmany Rodríguez; Jennifer Peña and Obie Bermúdez; Gregorio and Luna Pernía; Lorenzo Méndez and Jessica Díaz; David Chocarro and Carolina Laursen; and Laura Flores and Gabriel Porras, they are sincere.
From what they would not repeat, to the coincidence of all that what they enjoyed the most is being competing in reality, enjoying this unique opportunity to be doing something different, and accompanied by someone they love and are an important part of their lives.
Let us remember that in this first gala the judges, Adamari López, Mariana Seoane and Cristián de la Fuente, selected with the 'Golden Couple', that is, the winner of the night Lorenzo Méndez and Jessica Díaz, for which they have immunity for the next gala, not being able to be nominated and even less likely to be expelled.
The second couple that they considered the best dancers at this gala were David Chocarro and Carolina Laursen, which gives them the advantage of being able to choose the couple with whom they want to be in dueling and elimination duos at the next gala. Who did they choose? To Elyfer and Polo.
The second gala of 'Así Se Baila' will be next Sunday, September 19 at 8/7 PM Central.
LOOK HERE WHAT THE FAMOUS ENJOYED AND WHAT DIDN'T IN THIS FIRST GALA:
DO NOT LEAVE SEE THESE OTHER STORIES:
• Adamari López, Mariana Seoane and Cristián de la Fuente: "We have the most difficult part, we will be empathetic"
• 'Así se Baila': Everything that happened in the first gala and who won
• Adamari López: "I can dance with Toni because there was and is love"