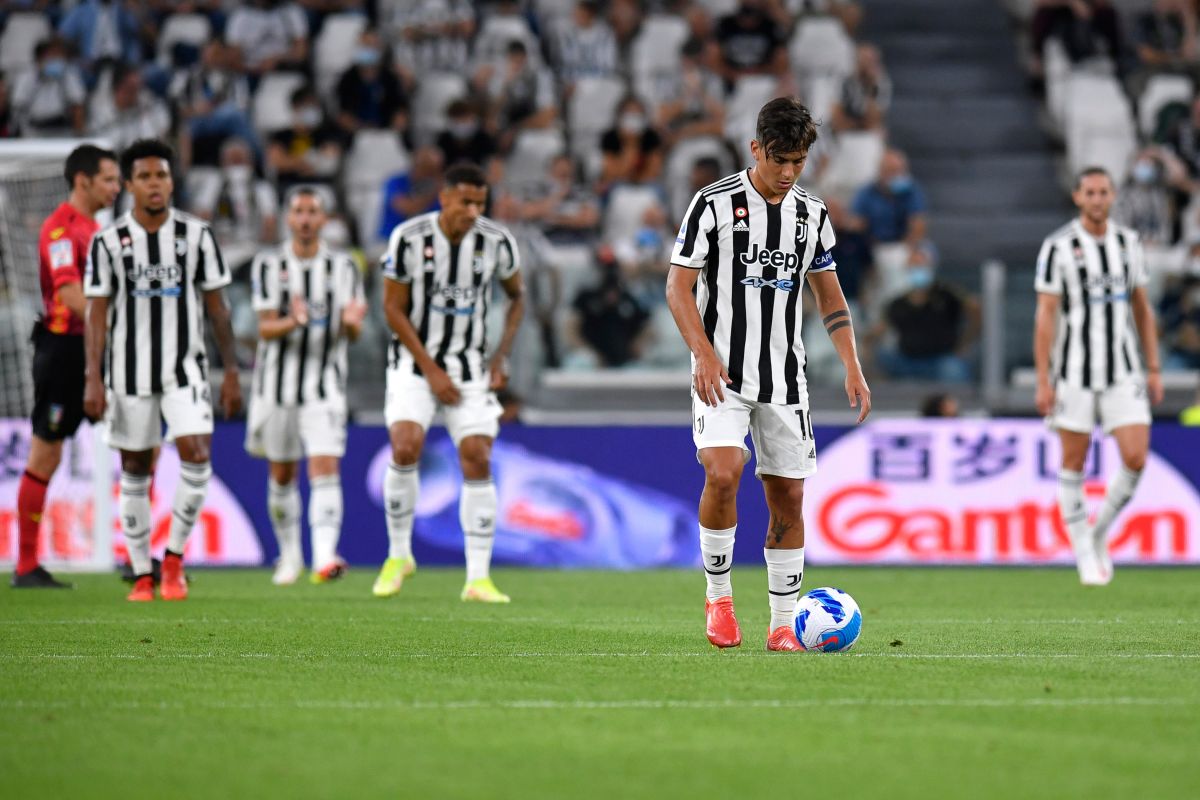 Despite the season just beginning, Juventus Turin still fares poorly in Serie A after fall at home to the newly promoted Empoli (0-1) and with the notable weight of not being able to count on Cristiano Ronaldo, who returned to Manchester United.
Juventus lost (0-1) their first official match since the departure of Cristiano Ronaldo. They fell at home to Empoli, a club that recently promoted to Serie A. Those of Massimiliano Allegri have only added 1 of 6 possible points at the start of the season. TURBULENT START. pic.twitter.com/GgvhziAuzU

– Undefeated (@InvictosSomos) August 28, 2021
Juventus left a very poor feeling, which was questioned by its fans who dismissed the lousy tactical approach that Allegri had. And, without a doubt, it will be necessary to work a lot and improve notably to be able to fill the deep void that Ronaldo will leave.
👋🏼🇪🇸 Premier match du Real Madrid sans Cristiano Ronaldo

❌ Real 2-4 Atletico

👋🏼🇮🇹 Premier match of Juventus sans Cristiano Ronaldo

❌ Juventus 0-1 Empoli pic.twitter.com/0U5G1GSaBf

– CR7 inside ➐ (@ CR7_inside) August 28, 2021
They had already shown a very poor image in the debut against Udinese, when they were extremely fragile in defense and with a totally insecure Szczesny who committed two blunders that allowed the hosts to tie the game.
However, the presentation before Empoli was much worse, since there was no collective operation at any time, and only Chiesa, who was later substituted, showed some flashes of irreverence and complicated goalkeeper Vicario on a couple of occasions.
Danilo acting as a recovery midfielder and Mckennie as a false nine was Allegri's tactical arrangement, something that caused a stir in the fans and that logically failed, unleashing a wave of criticism after the game.
Empoli, meanwhile, made an impeccable tactical approach. With their goalkeeper as the maximum lifeguard and a well-planted defense, the newly promoted knew how to suffer the momentary attacks of Juve and counterattacked with authority, stripping a Bianconera defense that was vulnerable at all times.
The entrance of Locatelli at the time of the game meant a breath of oxygen for Juventus who found lucidity in the creative midfielder, however it was not enough to find the tie and after the final whistle, Juventus left booed and with a lot of work to do under the shadow left by Cristiano Ronaldo.
The start of the Juventus course:

✗ 0 wins in 2 games.
✗ They tied against Udinese.
✗ They lost at home to Empoli, a newly promoted club.
✗ Cristiano Ronaldo left.
✗ Few ideas in attack.
✗ Fragility in the lower area.

COMPLICATED START. pic.twitter.com/0cRJgdLtlu

– Undefeated (@InvictosSomos) August 28, 2021