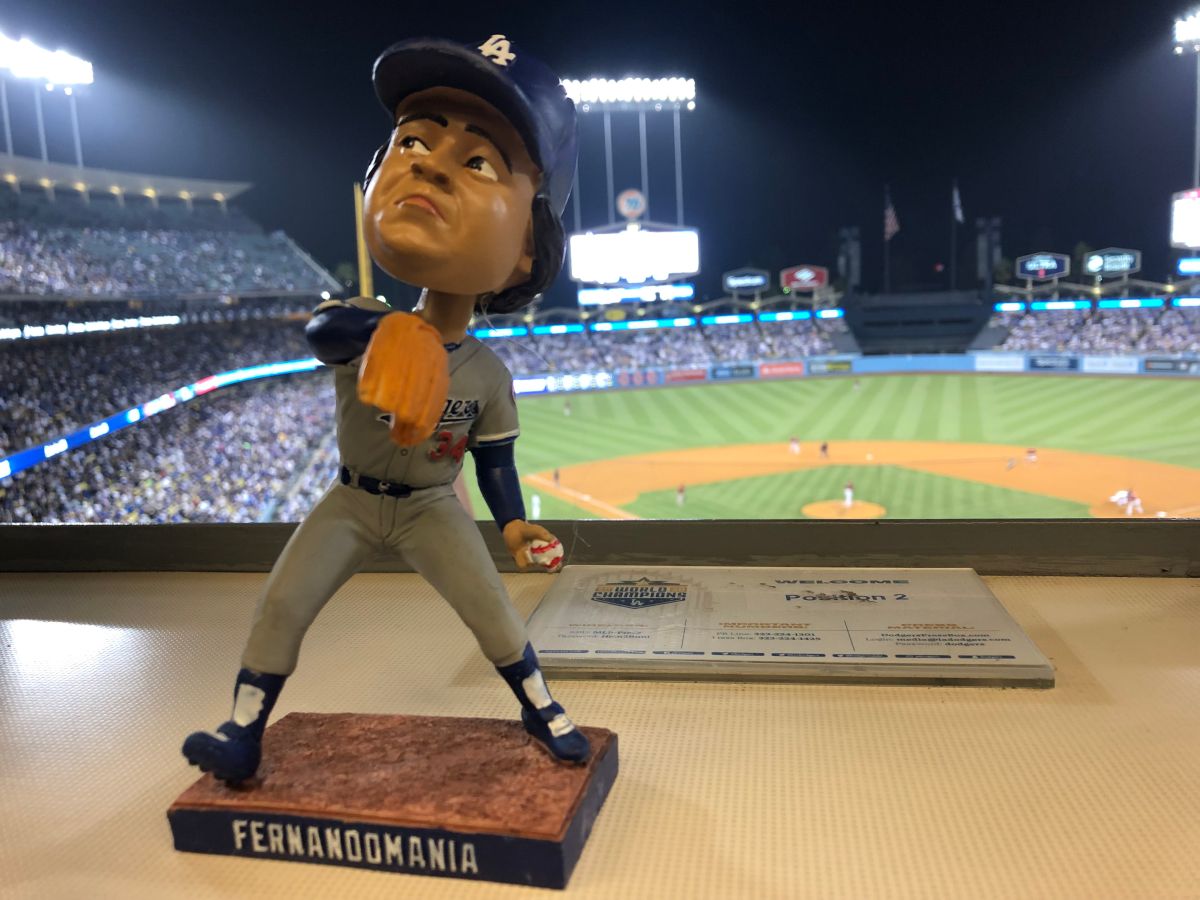 Photo: Ricardo López / Impremedia
On the date of the traditional Cry of the Independence of Mexico and ushering in the Hispanic Heritage Month, the Los Angeles Dodgers paid tribute to their greatest Mexican and Hispanic exponent of all time: Fernando Valenzuela.
The Dodgers commemorated with their fans 40 years of Fernandomanía Wednesday night. They did it by delivering collectible figures 'bobblehead' by Valenzuela to the first 40,000 fans who arrived at the stadium and then with a pregame ceremony against the Arizona Diamondbacks.
Edward James Olmos, the iconic Los Angeles actor, was the presenter with heartfelt words addressed to Fernando for his social impact in Los Angeles. Valenzuela, accompanied by his wife Linda, his children, his grandchildren and also by Mike Brito, the scout who made possible the signing of the former left-handed pitcher for the Dodgers, walked to the pitch with mariachi music and the lyrics of "El Rey." .
The first pitch of the game was made by Fernando's granddaughter, Liliana, and "Toro" himself was the receiver.
It was an emotional ceremony that continued during the game with videos and cheers for the revered Dodgers No. 34 who is now a commentator on radio broadcasts with Jaime Jarrín and Pepe Íñiguez.
Dodger Stadium represented a dark page for the Mexican community from Los Angeles until before the appearance of "El Toro de Etchohuaquila" in the early 80's due to the displacement of Mexicans who lived in Chavez Ravine, land on which years later the stadium was built.
When Valenzuela opened the 1981 campaign for the Dodgers with a 2-0 shutout over the Houston Astros and started the fever known as Fernandomania, many Latinos were finally able to forget or at least turn the page. Guided by him with his magical Rookie of the Year season and the Cy Young Trophy, the Dodgers won the World Series.
It's been 40 years since then, but the legend of "El Toro" will always remain alive in southern California and in Mexico, where Fernando is also adored regardless of the passing of the decades.