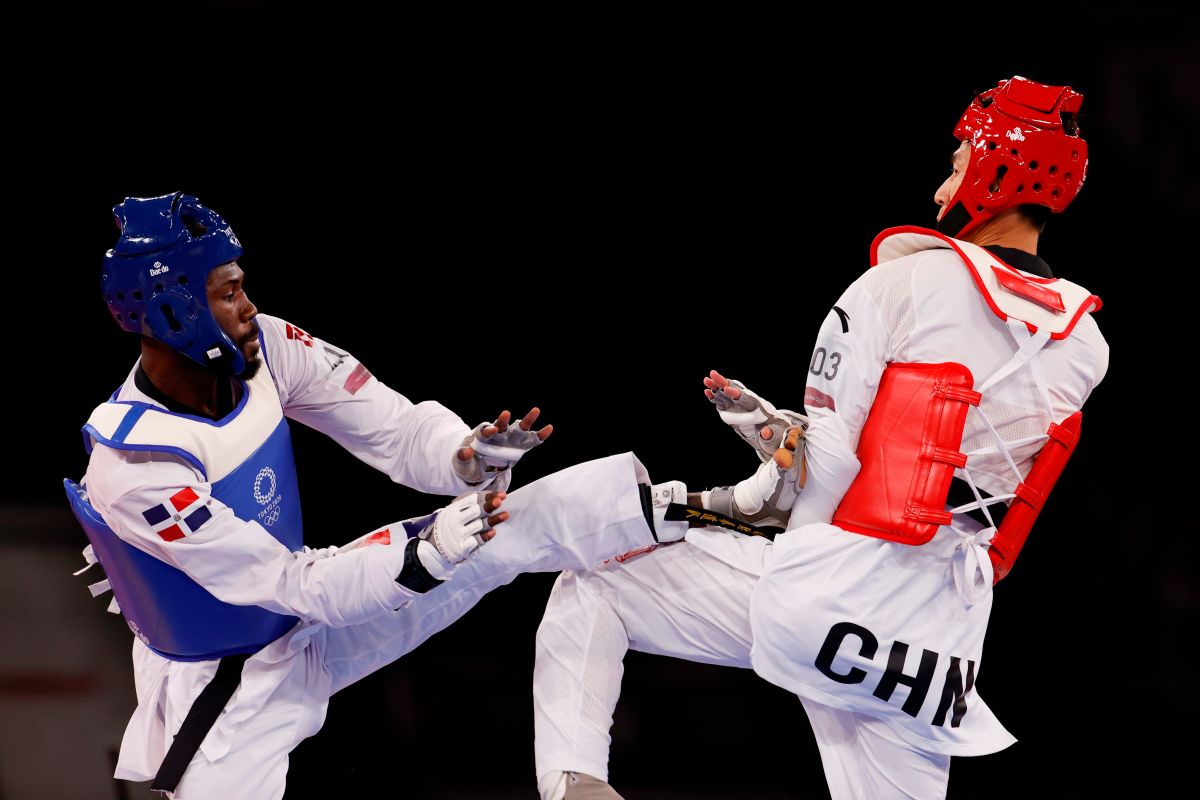 Photo: RUNGROJ YONGRIT / EFE
The 26-year-old taekwondo player Bernardo Pie is the son of a peasant from the Dominican Republic who has worked all his life in sugar cane plantations. Today, Mr. Pie can say that he has two Olympian children.
Bernardo is the second son of the Pie family to participate in the Olympic Games. The first was Luisito Pie, who won the bronze medal in Taekwondo in Rio 2016.
The taekwondo player, born in the southeast of the Dominican Republic, I had to walk three kilometers every day To go to his school during his childhood, he even had to shine shoes to get extra money for his family.
His childhood, full of limitations, was not an impediment to demonstrate his skills in the discipline that has led him to participate in the most important competition within Taekwondo: about JJ. OO. His father confessed that his children are the greatest pride of his life.
He discovered his passion thanks to his older brother, Luisito Pie. "My brother Bernando had been following me since athletics, then he also followed me to taekwondo ". Luisito commented to CNN.
Although Bernardo Pie could not match the achievement of his older brother, he managed to enter the select list of top 10 taekwondo players in their division at the 2020 Tokyo Olympics.
Foot managed to beat Belgian Achab 18-11 in the round of 16 and lost in the next round, the quarterfinals, to the Chinese Zhao, who finally won the bronze medal.