Banda La Adictiva attacked by the Family of Michoacán – Photo: Banda La Adictiva / Courtesy
The drug traffickers fulfilled their threat: Banda La Adictiva bus was shot at the exit of the Metepec Fair, this happened on Friday, in the State of Mexico, when the bus was intercepted and attacked.
While there were no injuries, no deaths to mourn, the cartel Familia Michoacana, had threatened that this would happen to each of the musicians or bands that performed at the Metepec Fair 2021, also known as the great San Isidro Fair, in the State of Mexico.
Hours before the La Adictiva was presented, a narco sheet signed by the criminal organization appeared at the bridge of Solidaridad las Torres avenue and the intersection with Comonfort avenue.
"All the artists who were going to perform at the Metepec Fair are informed not to show up for Metepec Fair and avoid the shedding of innocent blood, including their own. Since the actions taken by (the scourge) the businessman Mario García, they are forbidden to appear. Respect our place and we respect your lives. Michoacan Family" said the poster.
The truth is that, although lots of security forces were in place, it was decided to go ahead with the festival. First ones to show up were Banda La Adictiva, and the Michoacan Family received this first 'wake-up call', shooting the bus transporting a part of team after the concert.
Pancho Barraza was also due to appear yesterday at the festival, but he canceled stating that he preferrs the safety of his team, himself and the public.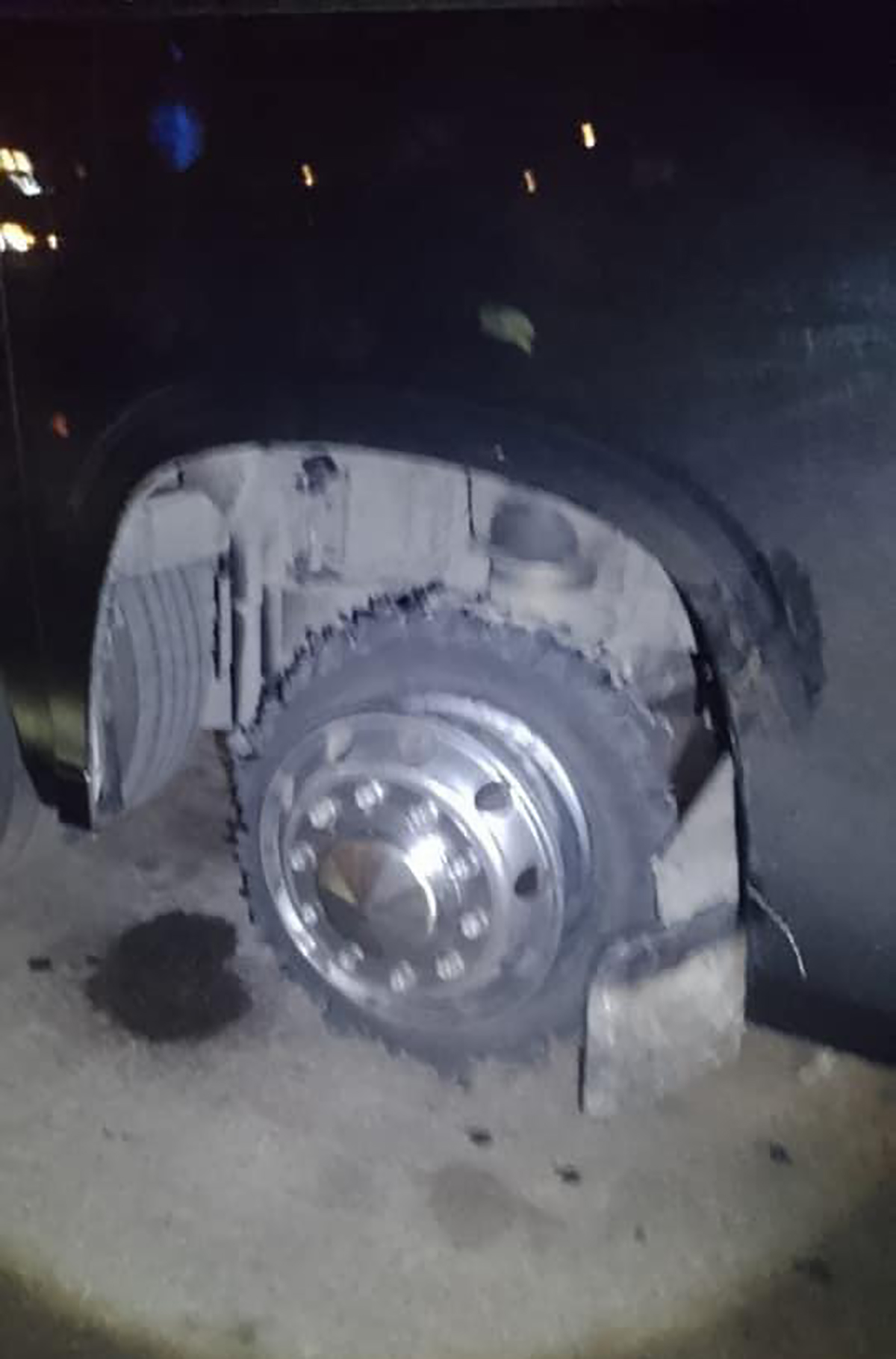 Today it would be his turn to present himself to Christian Nodal, on Sunday to Alfredo Olivas and next week to Julión Álvarez, all threatened with an attempt on their lives if they show up to sing. We try to communicate with the team of these artists to know what measures they are going to take or if they will cancel as in the case of Barraza, but so far we have not received any answers.
Why the threat of the Familia Michoacán cartel? Because they assure that this site belongs to them, and that the businessman García would be profiting from a place of the drug traffickers for personal gain.
PART OF THE PRESENTATION OF THE BAND LA ADICTIVA BEFORE THE ATTACK:
DON'T MISS THESE OTHER STORIES:
Source-laopinion.com