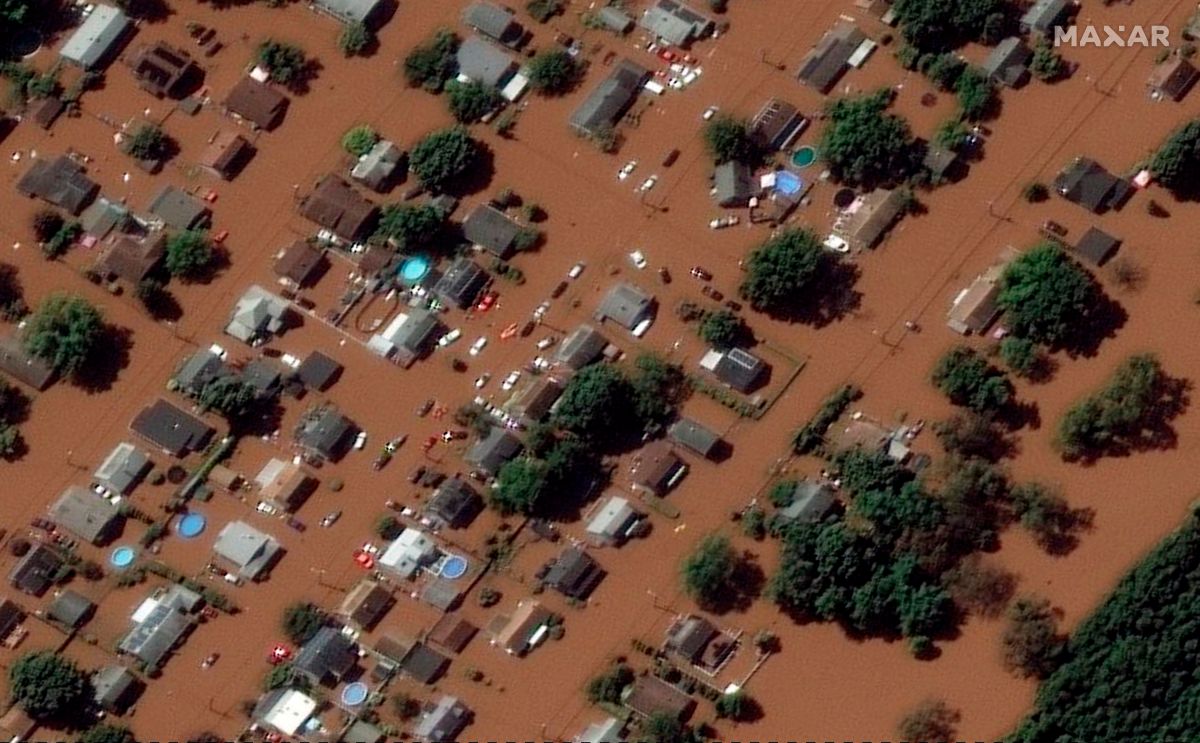 MIAMI – Category 3 Hurricane Larry maintained its strength Wednesday when advancing over open waters of the Atlantic before passing this Thursday near the Bermuda Islands and hitting the east coast of the US and Canada with a strong swell.
The National Hurricane Center (NHC) placed Larry at 0800 EST (12 noon GMT) about 560 miles (905 km) southeast of the Bermuda Islands.
The fifth hurricane of 2021 in the Atlantic basin presents maximum sustained winds of 115 miles per hour (185 km / h), corresponding to category 3 (out of a total of 5), and is moving at 10 miles per hour (17 km / h). h) in a northwesterly direction.
The trajectory pattern indicates that on Thursday it will turn to the north-northwest at a higher speed than current and will pass through eastern Bermuda, before veering northeast on Friday with a further increase in speed.

The British archipelago of Bermnudas is under warning of passage of tropical storm and the NHC has recommended to those with interests in the southern part of the island of Newfoundland, Canada, to keep an eye on Larry's evolution.

Forecasts indicate that there will be a gradual weakening of Larry's winds, which currently extend up to 70 miles (110 km) from its center for those with hurricane force and up to 185 miles (295 km) from the center for those with tropical storm force, but without losing the category of hurricane.
Larry's effects would be felt tonight on the eastern shores of the United States.
The storm surge generated by the hurricane will continue to affect the Windward Islands, the Greater Antilles and the Bahamas, and is expected to reach the eastern coasts of the US and Canada tonight. which can cause dangerous currents and undertow.
Regarding the meteorological disturbance located in the Gulf of Mexico and that advance is expected through the southeastern US. Before heading out to the Atlantic, the NHC raised the chances of it becoming a cyclone to 50%, both in the forecast for the next 48 hours and for the five days ahead.
The US National Oceanic and Atmospheric Administration (NOAA) forecasts that the current Atlantic hurricane season will have above-average activity.
So far this year, five hurricanes have formed in the Atlantic basin, Henri, Grace, Elsa, Ida and Larry.
Ida reached intensity category 3 on the Saffir-Simpson scale, out of a maximum of 5, and caused extensive damage in the Caribbean and the United States. In the United States, an estimated 50 people died as a result of Ida.