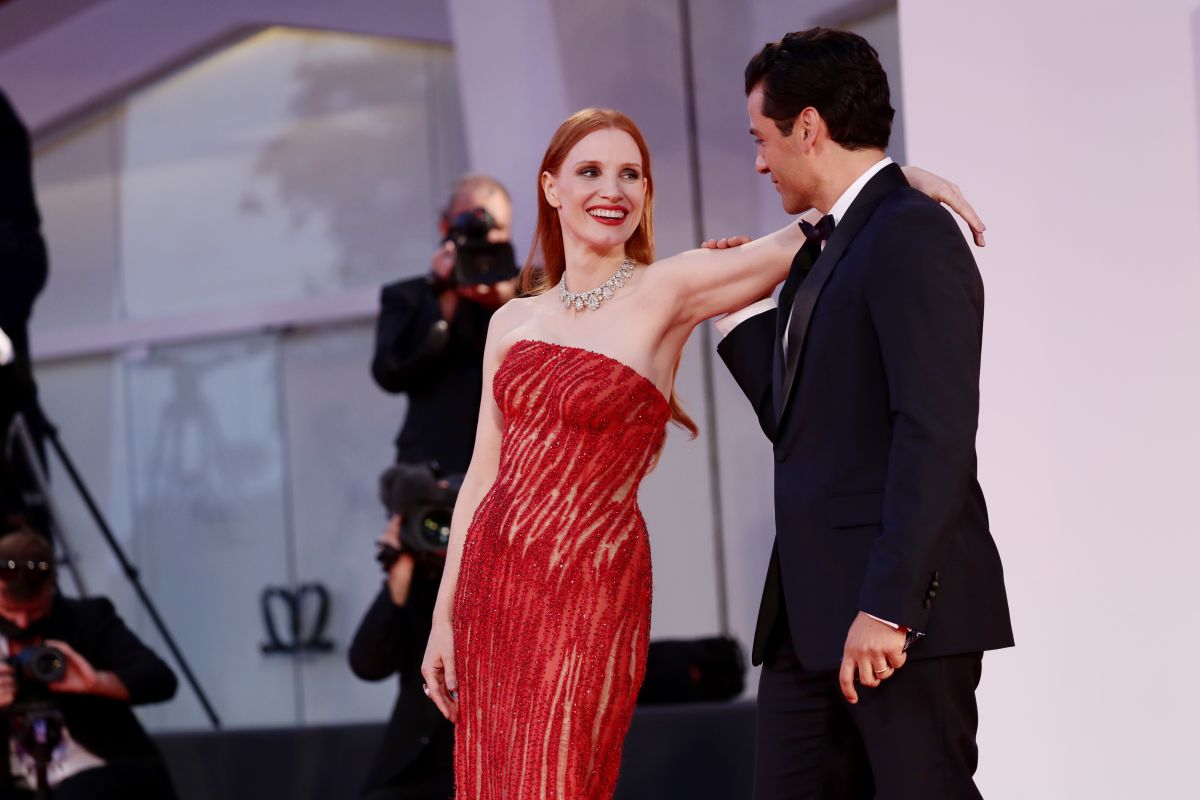 Photo: Vittorio Zunino Celotto / Getty Images
There is no doubt that Jessica chastain and Oscar Isaac have become the undisputed protagonists of the Venice Film Festival, thanks to the moment they starred on the red carpet while promoting their new HBO series 'Scenes from a Marriage'.
Social media freaked out because of the way the actor looked at his co-star, apparently in loveas she posed for the photographers with her arm resting on her shoulders and this ended up giving him a tender kiss.
Thanks to the discretion with which both have always managed their personal lives, not many people know that the two interpreters are married and not precisely between them, that they have known each other since the time they were studying at the Juilliard school in New York, in addition to having been a couple in fiction in the 2014 film 'A Most Violent Year'.
Jessica herself is the first to acknowledge that there is a very good chemistry between them, but only because of the close friendship that unites them, and wanted reveal what actually happened during his viral posing, that it was not prepared and that in reality it was anything but romantic.
"Let's see, in slow motion everything seems much sexier," he justified in an interview with the 'Today' program.

"I think it was very funny, because if you see him at normal speed, you realize that I was looking straight ahead and he was looking at me. Oscar leaned over to kiss my elbow at the same time that I went to give him a hug, and suddenly his face ended up in my armpit. But he laughed it off; you can tell he's smiling. And all the photographers started laughing when they saw it ", he confessed about the moment.
I wish I had words for this but I really do not pic.twitter.com/xJVzOJJCeh

– Christina Newland (@christinalefou) September 4, 2021
Jessica Chastain married in 2017 the Italian haute couture businessman Gian Luca Passi de Preposulo, with whom she has two children; For his part, Oscar Isaac is the husband of Danish filmmaker Elvira Lind, the mother of his two children.
---
KEEP READING: This is how the Kardashians reacted to Kylie Jenner's pregnancy
– Avicii: Google pays an emotional tribute to the famous DJ on the day he would have turned 32
– Tremor in Mexico was caused by decriminalizing abortion, says Eduardo Verástegui