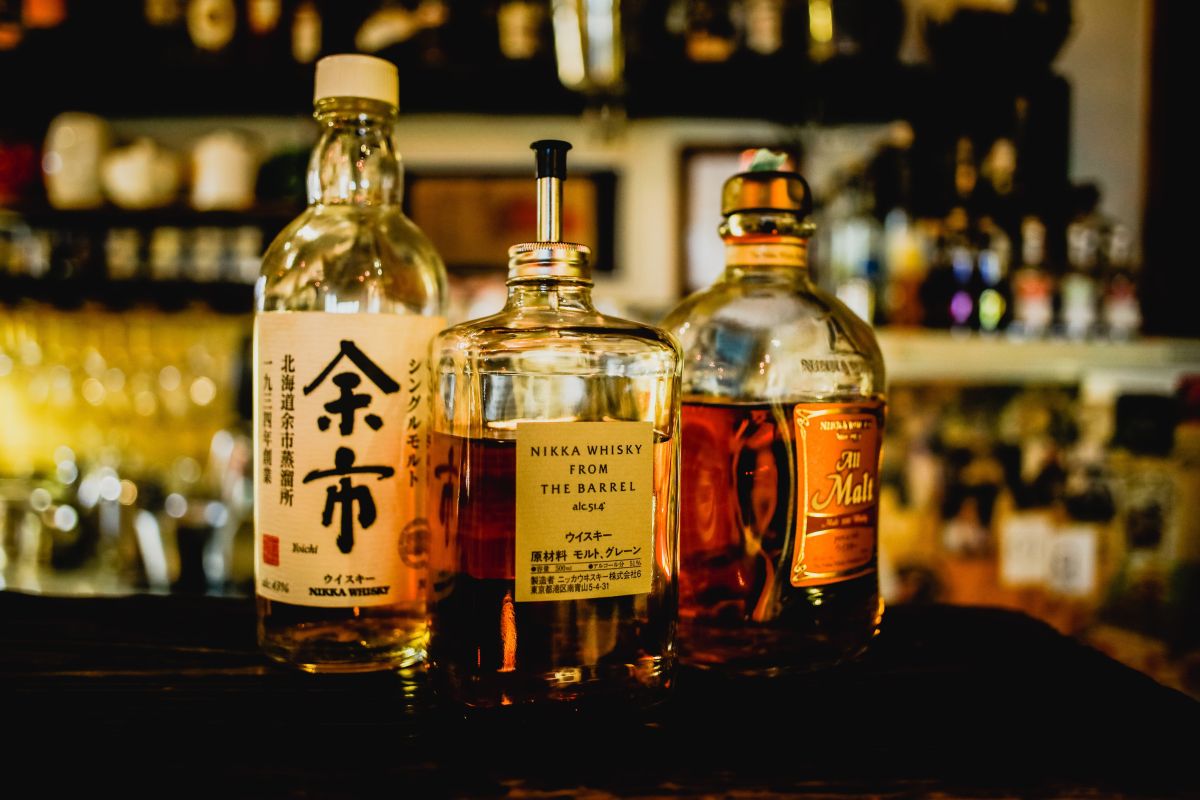 For some years, Japanese whiskey has started to grow in production and in reputation. However, at first for many whiskey lovers it was considered a bad imitation of Scotch whiskey, today things have changed and it is a whiskey with its own style that although it is true is young, has a great future in the industry. Recently exciting news for Japanese whiskey fans has come to light: House of Suntory, maker of some of the most beloved and award-winning Japanese whiskeys out there, have announced a new and reformulated launch of Yamazaki 25 years.
Led by Suntory's world-renowned master blender, Shinji Fukuyo, the new Yamazaki 25 moves away from a typical approach to sherry cask-aged vintages and finds its inspiration in a more varied approach on different types of oak. This novel creation includes liquid aging in American oak, Spanish oak and, to the delight of fans, Japanese Mizunara oak.
While the launches of Yamazaki Sherry Cask from Suntory are some of the most sought after Japanese whiskeys out there, the new expression of 25 years probably will appeal to a wider audience, through the balance of notes that come from the maturation in different types of oak. Spices from Spanish oak, sweetness from ex-Bourbon barrels, and incense and oriental spices from Mizunara, to name a few. As every drop in the bottle must be at least 25 years old, every type of oak must have a chance to shine.
According to statements by Fukuyo, the master mixer: "My inspiration for Yamazaki 25 was the statement by Yamazaki 1984 which received the highest recognition from the Supreme Champion Spirit at the International Spirits Challenge in 2010". Additionally, he stated that they decided to return to whiskeys of key components of Yamazaki, they set out to deliberately present the depth and profound nature of the remarkable Japanese oak Mizunara. Because in its meticulous balance with American and Spanish oak, the multi-layered flavor profile and complex aroma characteristic of Yamazaki are accentuated.
For those unfamiliar, the 1984 Yamazaki is another award-winning expression from the distillery, selling for more than $ 10,000 at auctions today. As mentioned, the maturation of the Mizunara oak produces oriental fragrances, incense and other notes rarely found in whiskey. Based on 1984 reviews and complexity, this recipe is a great "blueprint" to follow for the new Yamazaki 25. It offers delicious incense, spice and citrus notes of persimmons and oranges, on the palate it offers the well-known sandalwood sensations of the Mizunara with permanent flavors of orange, persimmon and some Japanese notes of Yuzu. In the end, its touch of spices, ginger, some sweetness and a touch of smoke continue to stand out.
This new version also comes with a new box and tag, which are handcrafted with Echizen mulberry paper produced by a slow drying process on wooden boards (a traditional Japanese method). It contains 43% alcohol, comes in a 750 ml presentation and has a suggested retail price of only US $ 2,000.
About House of Suntory:
Founded in 1899, Shinjiro Torii built House of Suntory with a singular vision: to elaborate essentially Japanese liquors that will adapt to the delicate palate of its people. In the context of the Japanese Meiji era, a period of rapid modernization during which Japan opened its eyes to the West for inspiration, the young Shinjiro became an entrepreneur, creator, and doer. The sophistication of Western wines and spirits, their richness and depth of culture, rituals, and production processes were inspiration for him.
It was proposed to introduce that culture to the Japanese people through the sale of western wines. However, as Shinjiro worked tirelessly to educate and develop people's appreciation for Western wines, he learned that this was a difficult challenge. Shinjiro met this challenge by creating something unique. Instead of relying on existing wines, he learned how to blend wines to develop a flavor profile suited to the subtle Japanese palate.
He wanted not only to mix imported spirits, but to develop essentially Japanese spirits for his people. Within it, Shinjiro dreamed of making an authentic Japanese whiskey, which would become a turning point for House Suntory. To make that dream come true, began construction of Japan's first malt whiskey distillery in Yamazaki, on the outskirts of Kyoto, in 1923.
Inspired by the riches of Japanese nature, he chose the region for its reputed soft water, its unique climate and its different seasons, all of which would contribute to the distinctive Japanese character of Suntory whiskeys. Then in 1937 Shinjiro released Suntory Whiskey, the first authentic and arguably most successful Japanese whiskey. Shinjiro had created a whiskey that suited the Japanese palate and it became a signature of the Art of Blending by Suntony.
–
It may interest you: