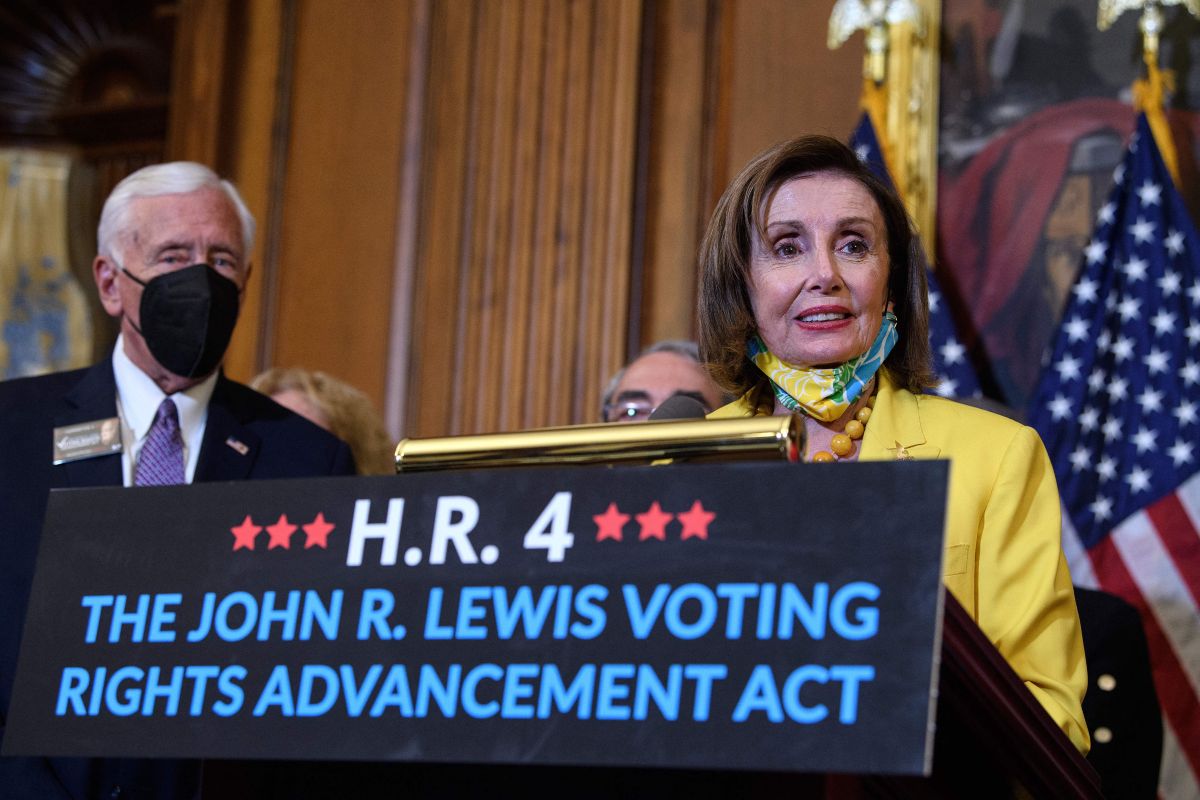 Photo: NICHOLAS KAMM / AFP / Getty Images
The House of Representatives approved the John Lewis Voting Rights Promotion Bill on Tuesday, which aims to strengthen a key component of the historic Voting Rights Act of 1965, after it was weakened by two Supreme Court decisions, according to ABC News.
The legislation, named after the late civil rights icon, passed the House with a final vote of 219-212. There was no Republican support.
The bill is based on restore federal oversight of state election laws under the Voting Rights Act of 1965 and expand its scope, and Democrats took steps to strengthen a culminating legislative achievement of the civil rights era, amid a renewed national struggle for the right to vote and access to the polls.
HR 4 would reinstate the prior authorization formula of the Voting Rights Act of 1965, which was repealed by the Supreme Court in 2013.
Section 5 of the Voting Rights Act, a key provision mandating federal review of local and state election laws with a history of voting discrimination, was removed after Shelby County, Alabama, filed a lawsuit in Washington, DC
The Supreme Court ruled that requiring states to seek Justice Department approval before changing voting procedures was unconstitutional.
At least 17 Republican-led state legislatures passed voting rights restrictions for voters recently, and Democrats and advocates of the right to vote they ensure that this bill will guarantee access to ballots for minority voters.
House Republicans criticized the bill also known as a "federal election takeover" and a "power grab" by Democrats that would undermine the state electoral process.
Proponents of the bill framed it as a vital complement to the Democrats' other major election bill, the Law for the People, for stop and reverse this reduction in voting rights, which has stalled in the Senate amid Republican obstructionism.
But if it becomes law alongside the other Democrats' election bill, the Law for the People, many of those restrictions could be neutralized and probably prevent them from being re-approved.
The voting rights bill passed in the House on Tuesday now faces a similar uphill battle this year, as it moves into the Senate, where there is strong Republican opposition to laws defending voting rights.