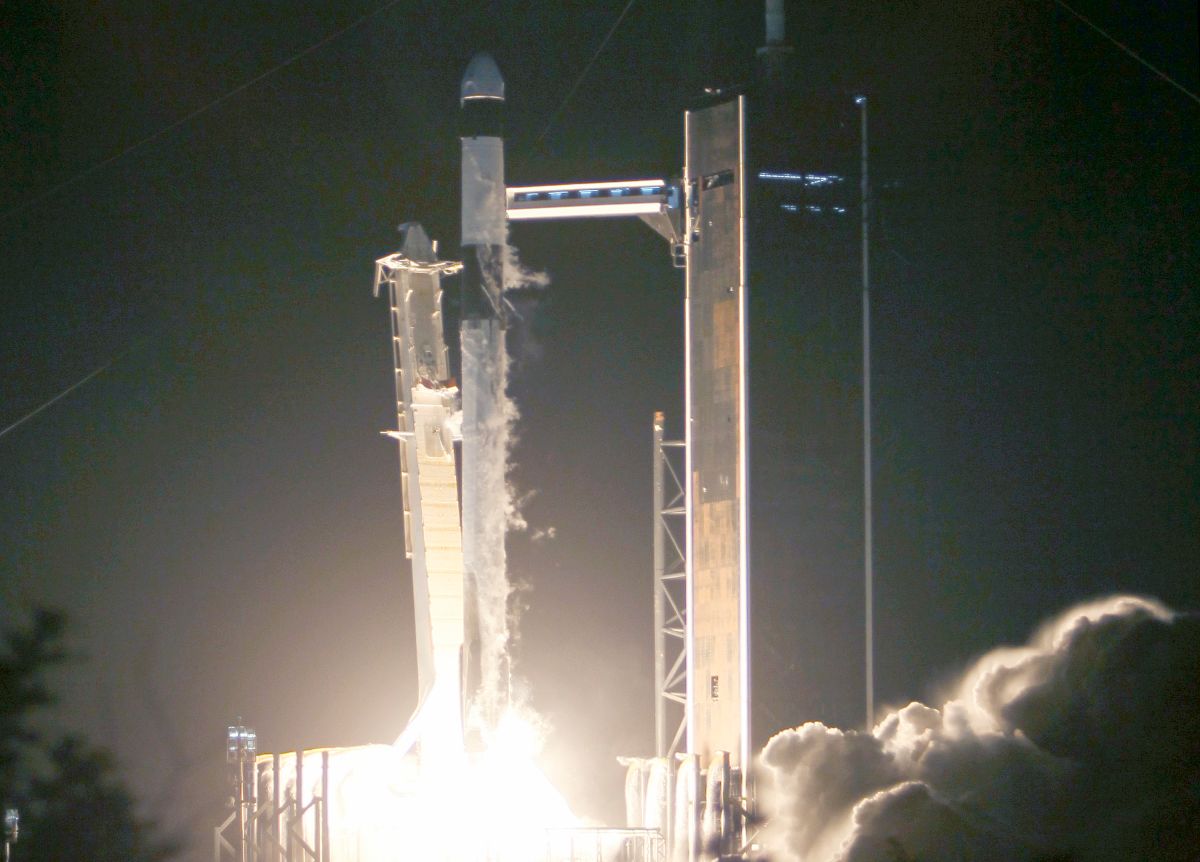 Photo: Joe Raedle / Getty Images
The Elon Musk's SpaceX spacecraft shared images from inside its Crew Dragon capsule on Friday. which has already transported its four civilian passengers around the Earth more than 15 times in the mission, called "Inspiration4".
One picture shows the entire crew, Jared Isaacman, Hayley Arceneaux, Chris Sembroski and Dr. Sian Proctor, floating in microgravity, as they orbit the planet.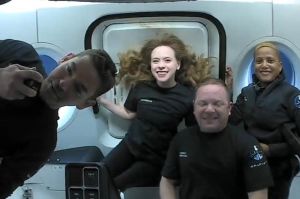 "The # Inspiration4 crew had an amazing first day in space!" Was posted on the mission's official Twitter account, along with the images.
"They have completed more than 15 orbits around planet Earth since liftoff and have made full use of the Crew Dragon capsule."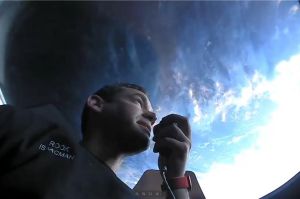 Another photo shows Isaacman, the 38-year-old billionaire founder of the payment processing company Shift4 Payments and Inspiration4 "mission commander", gazing out the dome of the capsule with an open view of Earth behind him.
Isaacman, who has an estimated net worth of $ 2.4 billion, paid an undisclosed sum to SpaceX to make the flight, with Time magazine pegged at $ 200 million.
Another shot shows Arceneaux, a 29-year-old childhood bone cancer survivor who is now a medical assistant at St. Jude Children's Research Hospital, looking down at Earth from the capsule's altitude of 335 miles, about 75 miles higher. than the International Space Station and on the same level as the Hubble Space Telescope.
The latest image shared Friday shows Sembroski, a 42-year-old Air Force veteran and aerospace data engineer at Lockheed Martin, peering through what appears to be a telescope from the dome of the capsule.
The SpaceX capsule is larger and will spend substantially more time in space than its rivals, Blue Origin, owned by Jeff Bezos, or Virgin Galactic, owned by Sir Richard Branson.
Those two companies have yet to reach orbit and have just launched passengers across the official US-recognized space border.
When Bezos flew into space on his company flight, one of his companions, 82-year-old Wally Funk, gave a tepid review of the trip.
"We kept going up and I saw darkness. I thought I was going to see the world, but we weren't high enough, "said Funk, the oldest person to ever travel to space.
The Blue Origin suborbital flight will climb about 10 miles higher than Virgin Galactic's.
Read more
SpaceX Dragon Dome Crew Tell Sick Hispanic Girl What Outer Space Is Like
SpaceX successfully takes the first civilian crew in history aboard the Inspiration4 into space