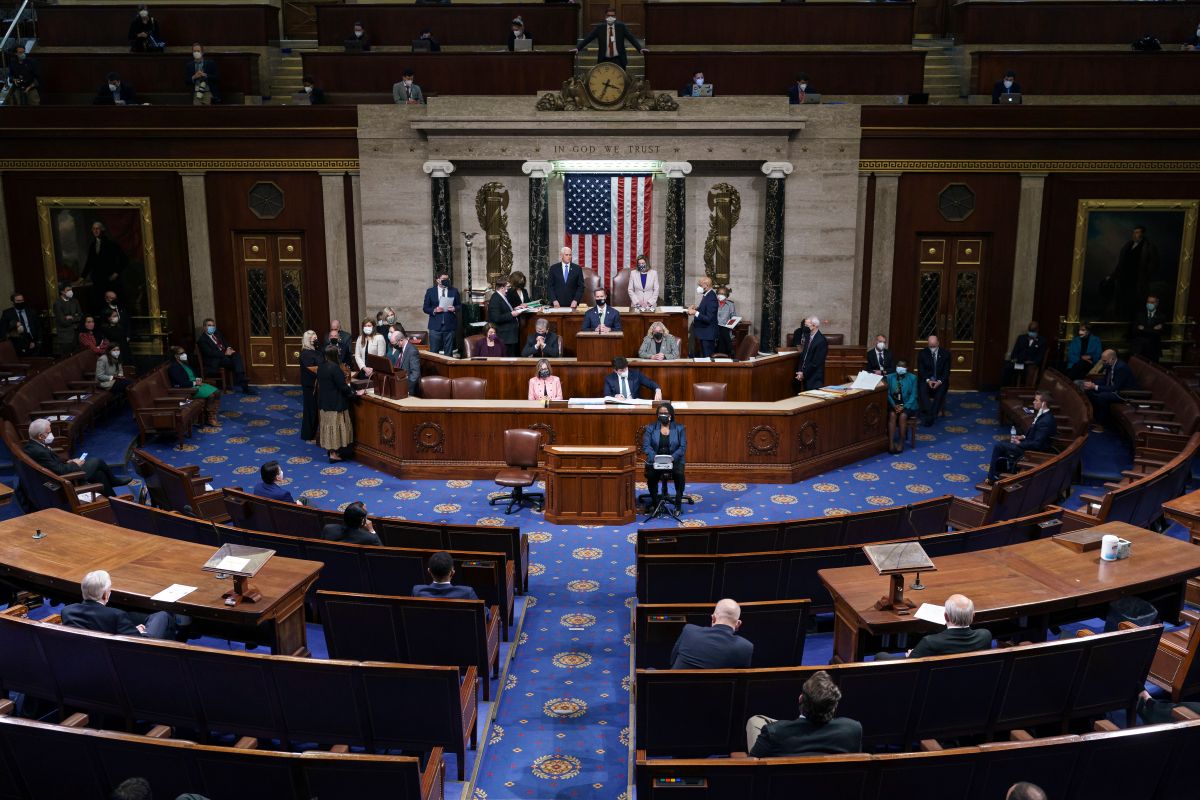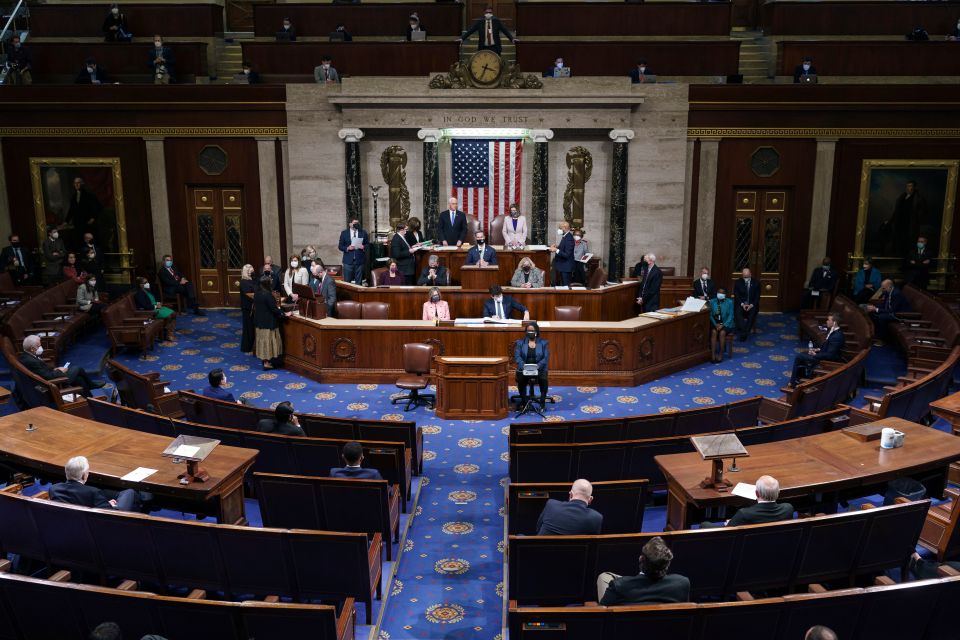 Photo: J. Scott Applewhite / Pool / Getty Images
WASHINGTON – The United States Lower House, with a Democratic majority, approved this Tuesday to suspend the debt ceiling until December to prevent the country from incurring a suspension of payments on its national debt as of October 18.
The initiative was approved with 219 votes in favor and 206 against, and now it will be sent to the White House for US President Joe Biden to sign and become law.
Disagreements between Democrats and Republicans had put USA on the verge of suspension of payments on its national debt, but the bill approved this Tuesday serves to strengthen the solvency of the country and maintain the stability of financial markets.
Specifically, the initiative, which was already approved by the Senate last week, raises the debt ceiling by $ 480,000 million, an amount that will allow USA pay pending debts until December 3.
It is in any case a patch that does not fully meet the demands of the Democrats and Biden himself, who wanted a long-term solution.
In fact, progressives had proposed suspending the debt ceiling until December 2022, so as not to have to speak on that issue during the campaign for the legislative elections of November of that year, in which the party fears losing the narrow majority it has in both houses of Congress.
Republicans, for their part, have opposed passing any long-term measures.
Even so, the leader of the Republicans in the Senate, Mitch McConnell, decided last week to forgo a parliamentary mechanism that requires a supermajority to pass laws, allowing Democrats to carry out a temporary suspension of the debt ceiling on their own.
The Secretary of the Treasury, Janet yellen, had warned on several occasions that USA he would run out of funds to pay his debts on October 18 and warned that the consequences could be "catastrophic."
The US has never had to declare the suspension of payments on its national debt, but it was very close in 2011, when the mere possibility of that happening unleashed chaos in the financial markets and made Standard & Poor's lower the country's solvency note.
The current situation regarding the debt ceiling occurs because, unlike other countries, in USA the Government can only issue debt up to the limit established by Congress, that he has the power to raise that ceiling as he sees fit.
You may also like:
• 5 Ways Congress Would Affect Millions Without Passing New Debt Ceiling
• Democrats and Republicans reach an agreement in the Senate to increase the debt ceiling
• Secretary of the Treasury considered that it is the "job" of Congress to ensure that the US pays its national debt.


Source-eldiariony.com