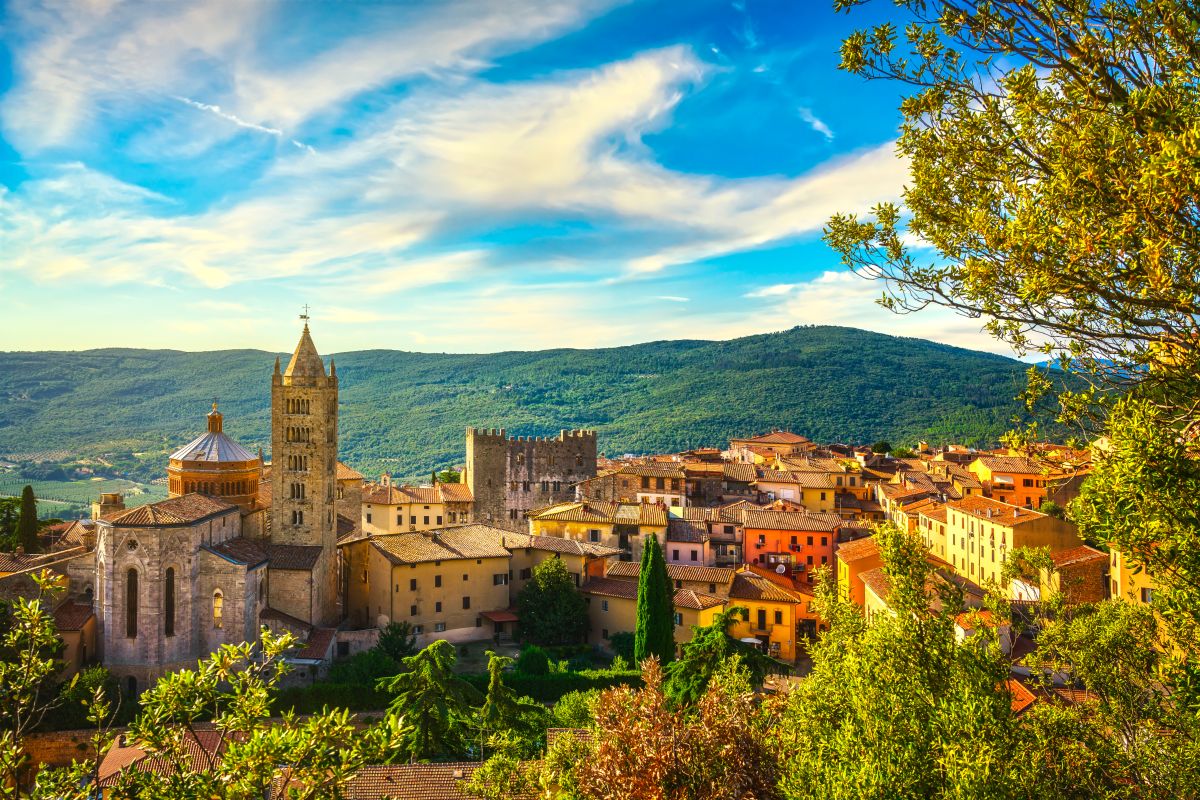 The city of Maenza, located on the outskirts of Rome, is the last to join the Italian project of sell houses worth $ 1. The plan was put in place last year to combat localities and towns that suffer the decline or aging of their population.
Maenza, which is located about 70 kilometers south of the capital of Italy and arises around the 12th century, is the first city in the Lazio region to join the program and has many unique features to offer future home owners economic.
Claudio Sperduti, the mayor of the city, described the action as "a pact for the rebirth of the people." Speaking to the CNN news network, the official assured that he wants to recover all the abandoned and dilapidated properties, and establish a link between the former owners and the potential buyers who would be interested due to the ridiculous values.
"Let's go step by step. As the original families get in touch and give us their old houses, we put them on the market through specific public announcements on our website so that everything is very transparent, "said Sperduti.
However, there are some conditions that potential buyers will need to meet. The first, and perhaps the most obvious, It will be the commitment to renovate the houses. Some of the houses on the market are in such a state of complete disrepair that they are considered dangerous for passersby.
The Italian authorities expect that the renovations will be carried out in a period of less than 3 years from the moment of purchase. The new homeowner will also have to pay a security deposit of about $ 5,200, which will be returned once the remodeling works are completed.
Buyers will be able to choose what to transform the property into. It can be a home, a bed and breakfast, a business or a restaurant. The only requirement that officials ask for this point is that the new owners must present the detailed plans of the house in the city hall to obtain the approval of the municipality. However, buyers will not be required to live in the homes they buy and renovate.
Sperduti also clarified that those families with children or young couples who are interested in living in the city on a semi-permanent basis, must apply for the corresponding permit.
Prospective buyers must submit an application to local officials, who will assign each of the homes based on the functionality of the property. The first batch of buildings is already on the market and applications to obtain them close on August 28.
Those interested who fail to submit applications on time do not have to worry because the mayor promised that new houses will come on the market soon. This way, aspiring owners will have many more opportunities to get a slice of the Italian countryside that they can call home.
You are interested in:
You can win a house in an Italian city on the beach for only $ 35.
Italian town Castiglione di Sicilia sells houses for only Є1 euro