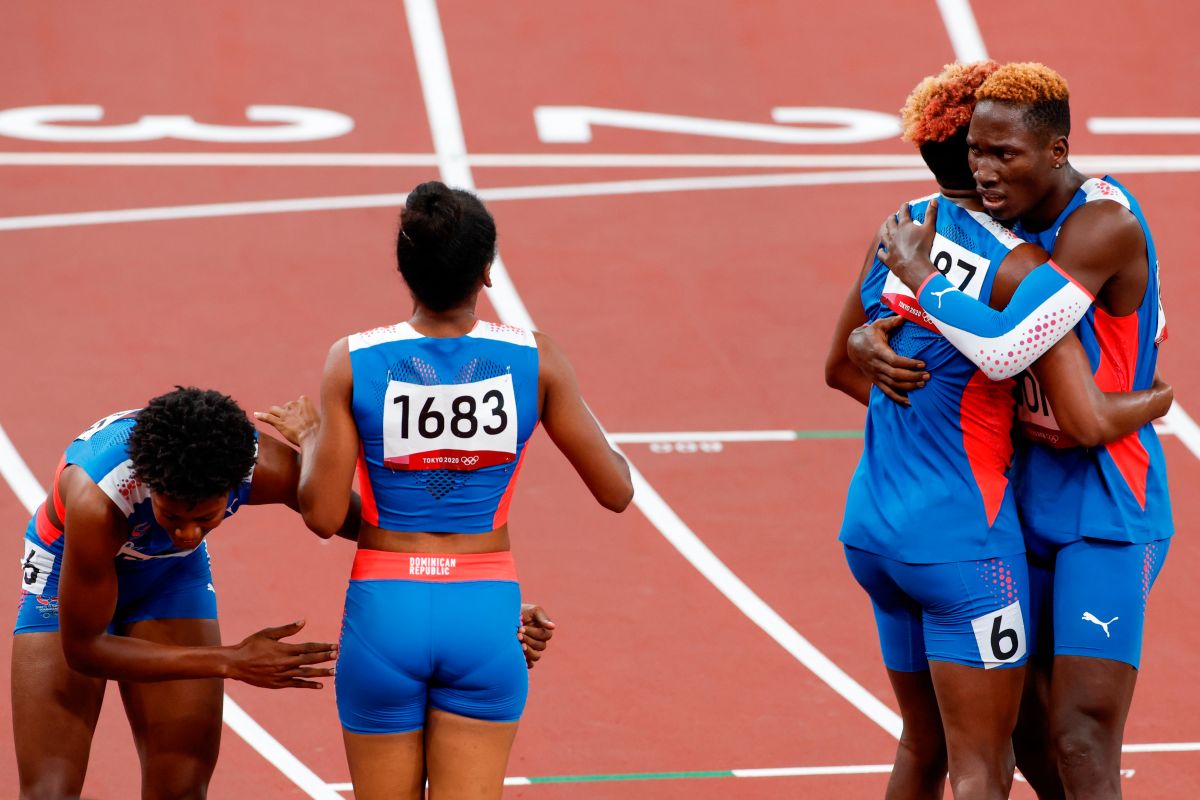 Photo: Alberto Estévez / EFE
Poland, with a quartet made up of Karol Zalewski, Natalia Kaczmarek, Justyna Swiety-Ersetic and Kajetan Duszynski won the first Olympic title in history in 4 × 400 meter mixed relay, a test recently introduced in the athletic program, beating by 34 hundredths, with a time of 3: 09.87, to a a fierce Dominican team that snatched the silver from the United States at the last gasp.
The Dominican team, who had been disqualified and then re-qualified in Friday's series, formed it Lidio Andrés Feliz, Marileidy Paulino, Anabel Medina and Alexander Ogando.
Historical Medal for the Dominican Republic.
🇩🇴🙏🏼

We are the second best country in the world in mixed relay 4 × 400 🇩🇴🔥🥈 pic.twitter.com/E0BkZtnxG5

– Sports Ministry (@miderec_rd) July 31, 2021
America, with Trevor Stewart, Kendall Ellis, Kaylin Whitney and Vernon Norwood, had to bow to Ogando's furious attack, who beat the last North American reliever by a single hundredth.
The teams from the United States, the Dominican Republic, Germany and Spain, among others, had lived a very long night. It was not until one o'clock in the morning that the Jury of Appeal ruled on the disqualifications of the first two, who were reinstated to the detriment of Germany and Spain, although the Germans, unlike the Spanish, were graced with a place in the final.
The event, introduced into the athletics program on the occasion of the Nassau Relay World Cup 2017, offers teams the right to choose your own order of intervention in the four postsAlthough almost all choose to start with one man, continue with two women and finish with the second male athlete.
#Dominican pride | The first words of our winners in the 4 × 400 meters mixed relay competition. They won the second silver medal for the Dominican Republic in Tokyo.# RDE isContigo #Dominican Republic #ListinTokio #Olympic Games #DiaryList pic.twitter.com/KNWv50RrpF

– LISTINDIARIO (@ListinDiario) July 31, 2021
The United States, with Wil London, Allyson Felix, Courtney Okolo and Michael Cherry, took the first world title in Doha 2019 with a world record included (3: 09.34).
You may also like:
Tokyo: Zacarías Bonnat wins silver in weightlifting 81 kg and gets the first medal for Dominican Republic
The glory of a young man: Venezuelan Keydomar Vallenilla adds a new medal for Latin America
Jessica Fox and the condom that gave her the bronze medal in Tokyo 2020 [Video]