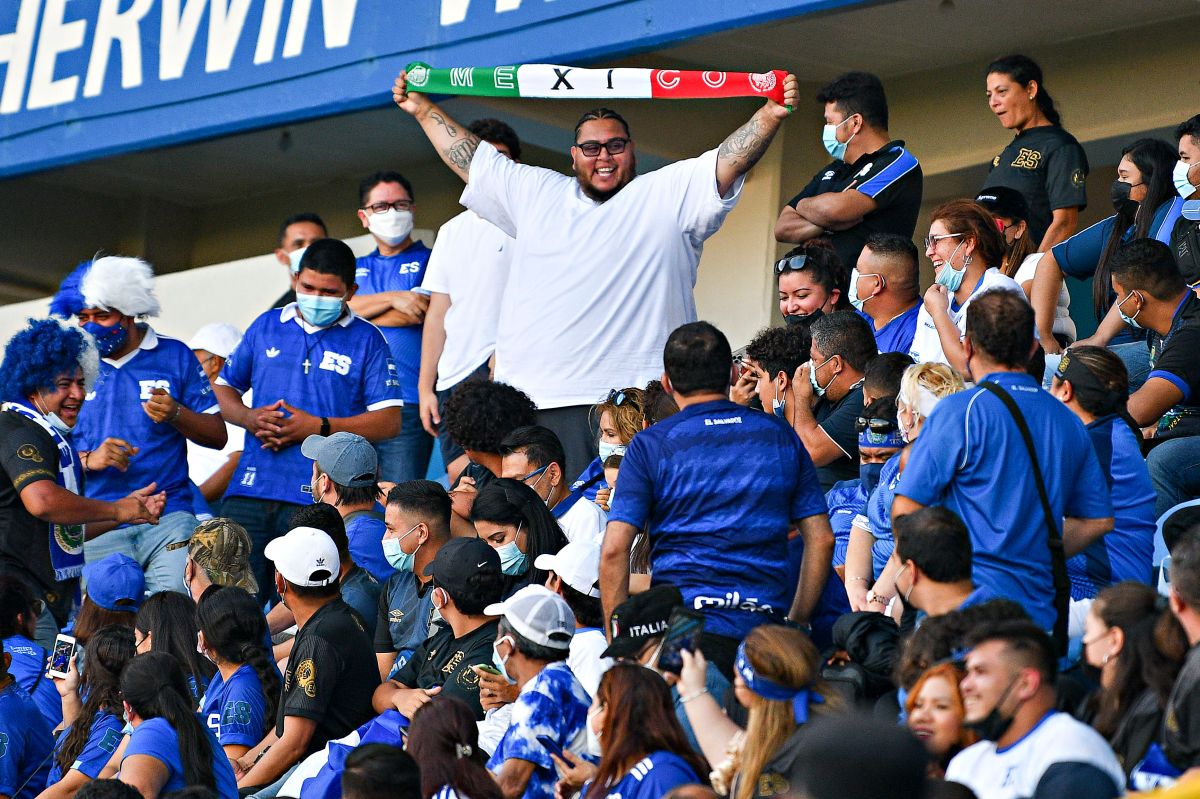 Photo: Etzel Espinosa / Imago7
El Tri beat El Salvador 0-2 in the fearsome Cuscatlán Stadium. In the previous one, former Mexican players recalled how difficult it was to visit the home of "La Selecta", especially because of the tension generated by the fans. Mexico suffered from their arrival at the hotel and during the match.
Even before the fight starts, the fans of El Salvador were in charge of creating a hostile climate in Cuscatlán before the leader of the Octagonal de Concacaf. Since Guillermo Ochoa He went out to warm up, he was the victim of the whistles of the public. The reports even indicate that "Memo" they threw bags of water at him and harassed him with the typical laser aimed at his face.
On the other hand, after the match ended, some "La Selecta" fans tried to intimidate the Aztec followers who went to see El Tri. However, the Mexicans did not take the bait and did not fall for the provocations.
In this sense, through social networks they demanded a sanction for the Salvadoran Football Federation. Fans argued that these attitudes are much worse than the "homophobic scream" for which FIFA has constantly punished the Mexican Football Federation.
The coach of El Salvador regretted the attitude of the Salvadorans
"It is unfortunate, as a Salvadoran, we must respect any rival. I am not in favor of anything that is done, because I think we must be more careful, respectful towards the teams that come. That does not mean that we are all the same in El Salvador, here there are educated, cultured people, I apologize on behalf of my team and El Salvador, we must change and I am against that", Hugo Pérez sentenced after finishing the meeting.
You may also like:
· Was Mexico favored by arbitration? Two expulsions, one controversial and one unusual
· "They hated Mexicans and wanted to eat us alive": former El Tri players recall their mistreatment in El Salvador
El Tri does not drop the top: Mexico leads the Concacaf Octagonal after beating El Salvador




Source-laopinion.com