A nurse is under investigation for having injected thousands of people in Germany with saline water instead of a covid-19 vaccine.
The deception happened between March and April this year at a vaccination center in the province of Friesland, a rural area on the North Sea coast.
Although injecting a saline water solution is safe, it is estimated that some 8,600 residents received the fake vaccine, many of them elderly, so they are in a high-risk group if they catch coronavirus.
Wilhelmshaven-Friesland Deputy Police Chief Peter Beer told a news conference that, based on witness testimony, there was "a reasonable suspicion of dangerousness".
Authorities are urging people who may have been affected to get vaccinated again.
There is not much information regarding the nurse responsible for the hoax – who has not been identified – but it is known that worked for the Red Cross and she was in charge of filling the vials with the Pfizer, Moderna or AstraZeneca vaccines.
At the end of April it became known of a situation of exchange of the solution in the vials, but at the time it was believed that it had been a unique incident, according to the German newspaper Süddeutsche Zeitung.
In that occasion, the nurse acknowledged that she had filled six syringes with saline instead of the vaccine Pfizer. One of the vials fell to the ground while he was mixing it and he tried to hide it, the German newspaper writes.
The authorities proceeded to verify the level of protection of more than 100 people vaccinated that day using antibody tests.
Police and prosecutors continued to investigate and found concrete evidence of new cases during the examination of witnesses in mid-to-late June, according to Deputy Police Director Beer.
It has been established that some 10,000 vaccines would be compromised.
"I am completely stunned by this episode," said Friesland Councilor Sven Ambrosy, urging revaccination of those affected as soon as possible.
"We must prevent harm to these people, even if we don't really know how many people are affected," he said.
It is not clear what the nurse's motives were for the deception, but previously had expressed skepticism against vaccines on social media, according to the researchers.
The nurse's case has been referred to a special unit investigating politically motivated crimes.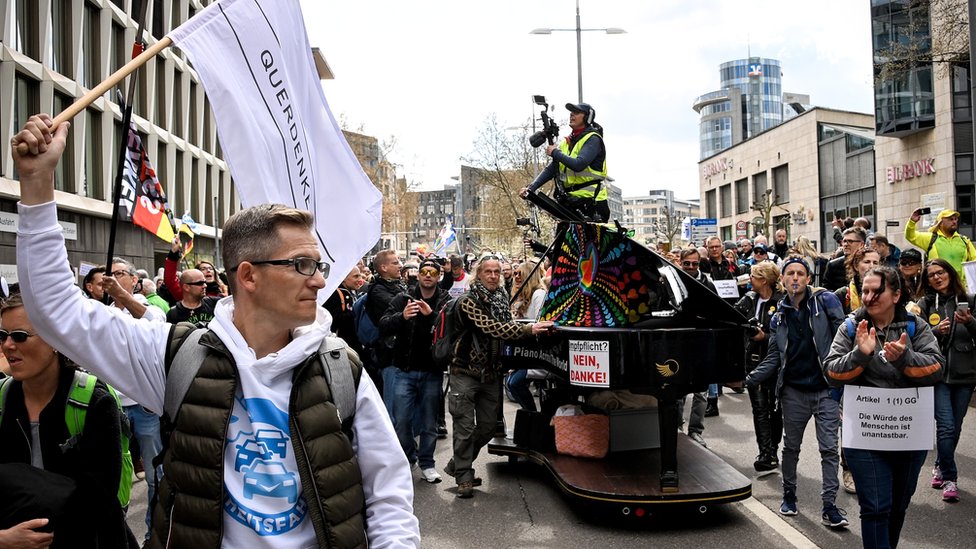 In Germany, groups that oppose vaccines have gained strength and gained followers with their baseless messages and conspiracy theories on the networks, and massive protest marches.
One of these groups, Querdenken, has ties to the extreme right, and last summer he tried to break into and take over the Bundestag (Parliament of Germany) at the end of a demonstration in Berlin.