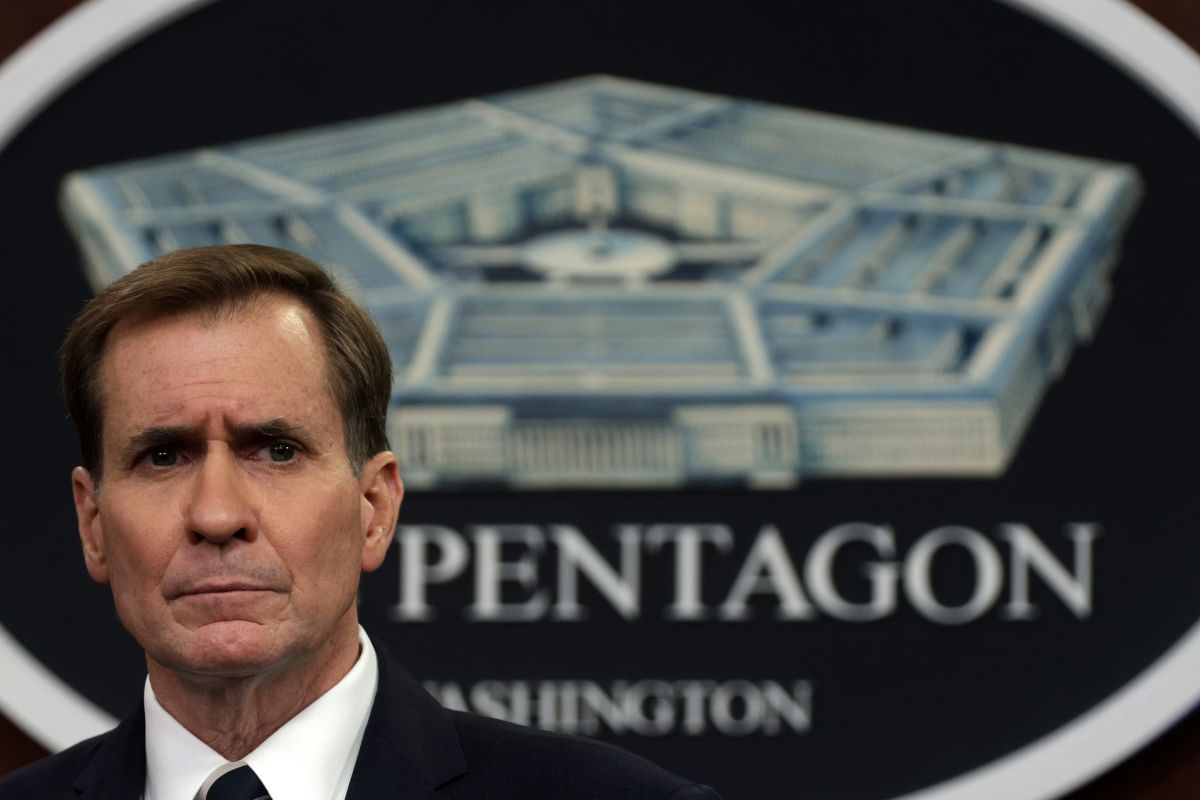 Photo: Alex Wong / Getty Images
The US Department of Defense will have the order that the active and reserve troops of the nation have the vaccine against COVID-19, after the approval of the Pfizer / BioNTech vaccine by the Food and Drug Administration (FDA).
John kirby, a Pentagon spokesman, said that with the endorsement of Pfizer, the Defense Department will issue a guide in which they will require that all components of the service be vaccinated.
He informed that a calendar will be offered for the completion of the vaccination process and added that "Health, as always, is a top priority."
The authorities had advanced that they hoped that the FDA could approve some dose and anticipate that the mandatory vaccination mechanism be applied in private companies and universities in the country.
Before approval was known, New York had announced this Monday the mandatory inoculation for educational personnel since the end of September, two weeks after classes begin.
This decision was motivated by the updated data from the clinical trial of the drug, which includes a longer duration of follow-up and greater efficiency in an evaluation carried out at more than 40,000 people, reviewed AFP.
Regarding the vaccination age, it is available under authorization of emergency use for adolescents of 12 to 15 years; however, upon approval, it may already be prescribed for children under 12 years of age.
"Although millions of people have already safely received the COVID-19 vaccine, we recognize that, for some, FDA approval of the vaccine can instill additional confidence to get vaccinated," he said. Janet woodcock, Acting Commissioner of the FDA.
The demand for the vaccine was also motivated by the report of deaths of five members of The Pentagon between August 11 and 18 and eight in recent weeks, according to figures from the Department of Defense.
Previously, one or two deaths were reported per month and with four in November of last year due to COVID-19. A total of 34 deaths were reported.
Lloyd Austin, the nation's secretary of defense, had announced that prior to FDA approval of Pfizer / BioNTech that it would seek Biden's approval for the coronavirus vaccine to be added to the list of doses required by The Pentagon.
You may also like:
New York City School Staff and Teachers Have No Choice: They Are Required to Get Vaccinated Against COVID-19
Delta variant and travel: 5 items to protect yourself if you are going to fly soon
COVID-19: A video shows how the virus spreads in an infected body