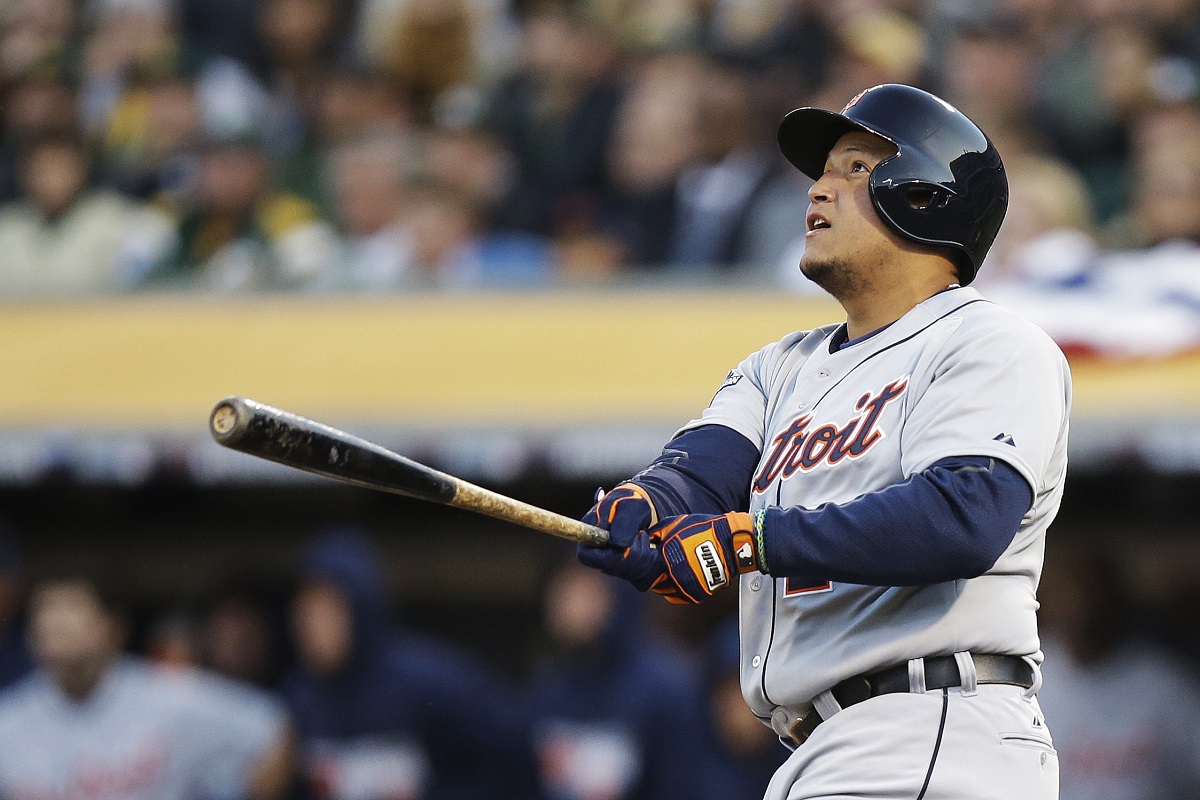 Everybody talks about Miguel Cabrera in recent days because he is one home run away from joining the select club of hitters with 500 home runs in the history of the MLB. Only 27 sluggers have been able to do it so far, but the Venezuelan is looking for something even bigger.
His 499th strike was only dispatched this Wednesday against the Baltimore Orioles on the road to get closer to glory. And when that round hit will be the 28th man to do so after 150 years of history in the majors, where more than 20,000 players have passed. That is, only 0.13% have achieved it.
🚨 499 ARRIVED! 🚨
🚨 499 ARRIVED! 🚨
🚨 499 ARRIVED! 🚨
👣 MIGUEL CABRERA ON THE ROAD AT 500 HR! 👣 pic.twitter.com/h439827a2r

– LasMayores (@LasMayores) August 12, 2021
If we project his numbers further, we find that he is 50 hits away from reaching 3,000. When he reaches 500 home runs and 3,000 indisputable, he will enter an even more special group that make up: Hank aaron (755 and 3,771), Alex Rodriguez (696 and 3,115), Albert pujols (663 and 3,237), Willie mays (660 and 3,283), Rafael Palmeiro (569 and 3,020) and Eddie murray (504, 3,255).
Cabrera (499 and 2,950) is one step away from being the sixth man in that group and the fourth with Latino blood. What's new about that?
It's not just getting to that club, it's that Miguel Cabrera would become the first player in Major League Baseball history to hit 500 home runs, 3,000 hits, possess a lifetime batting average above .300 (.311), have a Triple Crown batting (leader of home runs, RBIs, and batting average) and win a World Series.
And if we dig deeper, Cabrera boasts two MVPs, four batting titles, seven silver bats and 11 All-Star Games.
This Friday a series of three games in a row will begin at Comerica Park, home of the Detroit Tigers, so that their maximum star reaches 500 home runs. The rival will be Cleveland Indians.
These are your next goals to reach at the Big Show.
1 of 500 home runs
50 out of 3,000 hits
4 out of 1,500 runs scored
20 out of 1,800 RBIs
10 doubles out of 600
29 bases from 5100
Read also: Video: This was the meeting between Messi and Sergio Ramos for the first time as teammates at PSG