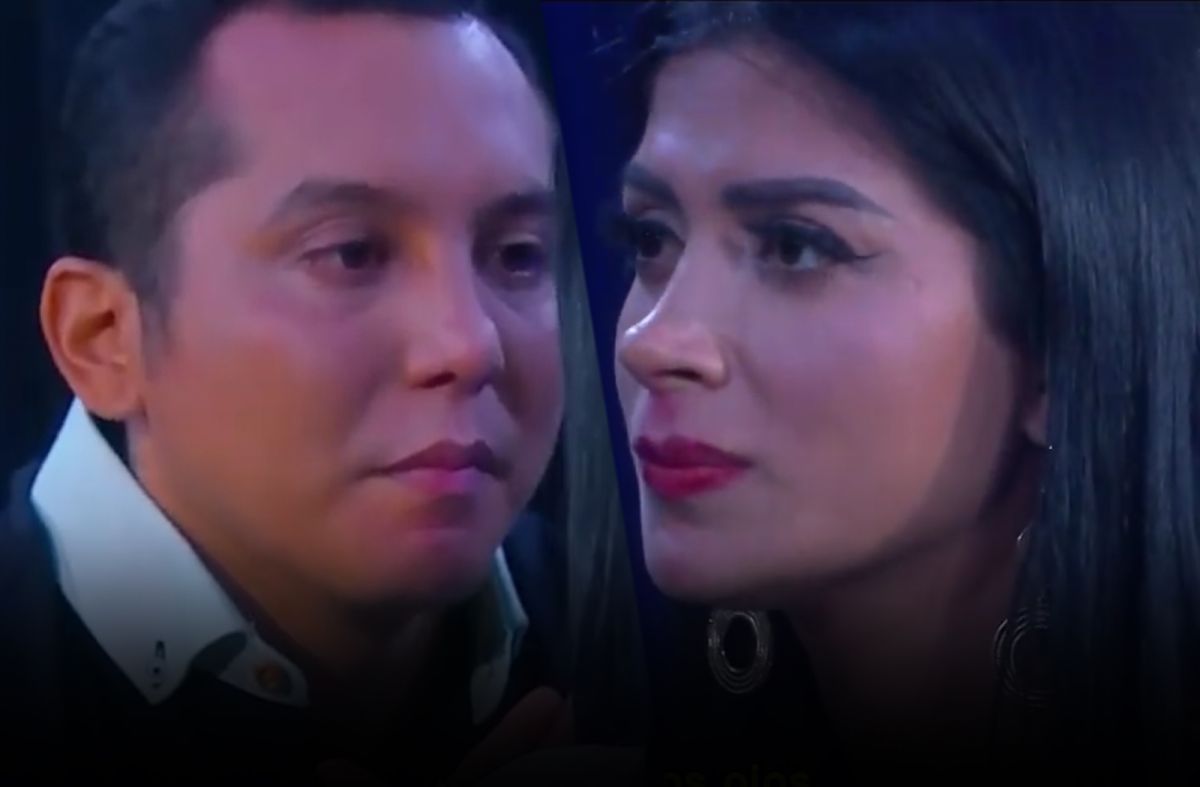 Kimberly Flores left "The House of the Famous"Last Friday after her husband's visit Edwin moon. The Telemundo show was promoting the arrival of the singer but only appeared at the end of the program. Although the production wanted to wait to reveal the details of what happened between the couple, it could not be hidden that Flores had left the reality show.
All weekend there was speculation about the reasons that Flores would have had to leave the competition. An advance that Telemundo shared on social networks did not do much good and only sparked more theories. It was until this Monday that the whole conversation that Edwin and Kimberly had in the elimination room was presented.
"Let's go, you have to go with me," Edwin told her husband.
Edwin told Kimberly that his son Elían was unwell after reading some notes about his mother.
"Elián saw some of your notes and began to shout that you were a prostitute, that when you got home he was going to run you, that he didn't want you with usRevealed the singer. "Damien cries every third day, where is his mother? I had a crisis attack two days ago".
Kimberly was linked with Roberto Romano within "La Casa de los Famosos" when there were certain flirtations between the two within the show. Since then, Kimberly has been branded many derogatory terms. Even inside the house, Alicia machado He approached her to calm down being a married woman. All the controversy around Kimberly seems to have been too much for her children.
Edwin also revealed that his son Elían had spoken to a relative saying that he wanted to commit suicide. Luna begged his wife to trust him, saying that they could no longer bear all the scandal that had been generated outside of "La Casa de los Famosos."
"Elián does not want to go to school on Monday because he is afraid of the bullying that they will do because of you," Edwin added.
Even though Kimberly said she was scared by everything that was happening outside, Edwin expressed that he had her full support. Eventually they both left the reality show and that's how Kimberly left the house.
KEEP READING
• Alicia Machado brings out her nudist side and runs through 'La Casa de los Famosos' showing her breasts
• Without a bra: Alicia Machado lets see more with a transparent 'top' in 'La Casa de los Famosos'
• Alicia Machado says that Gaby Spanic was 'poisoned' against her in 'La Casa de los Famosos'