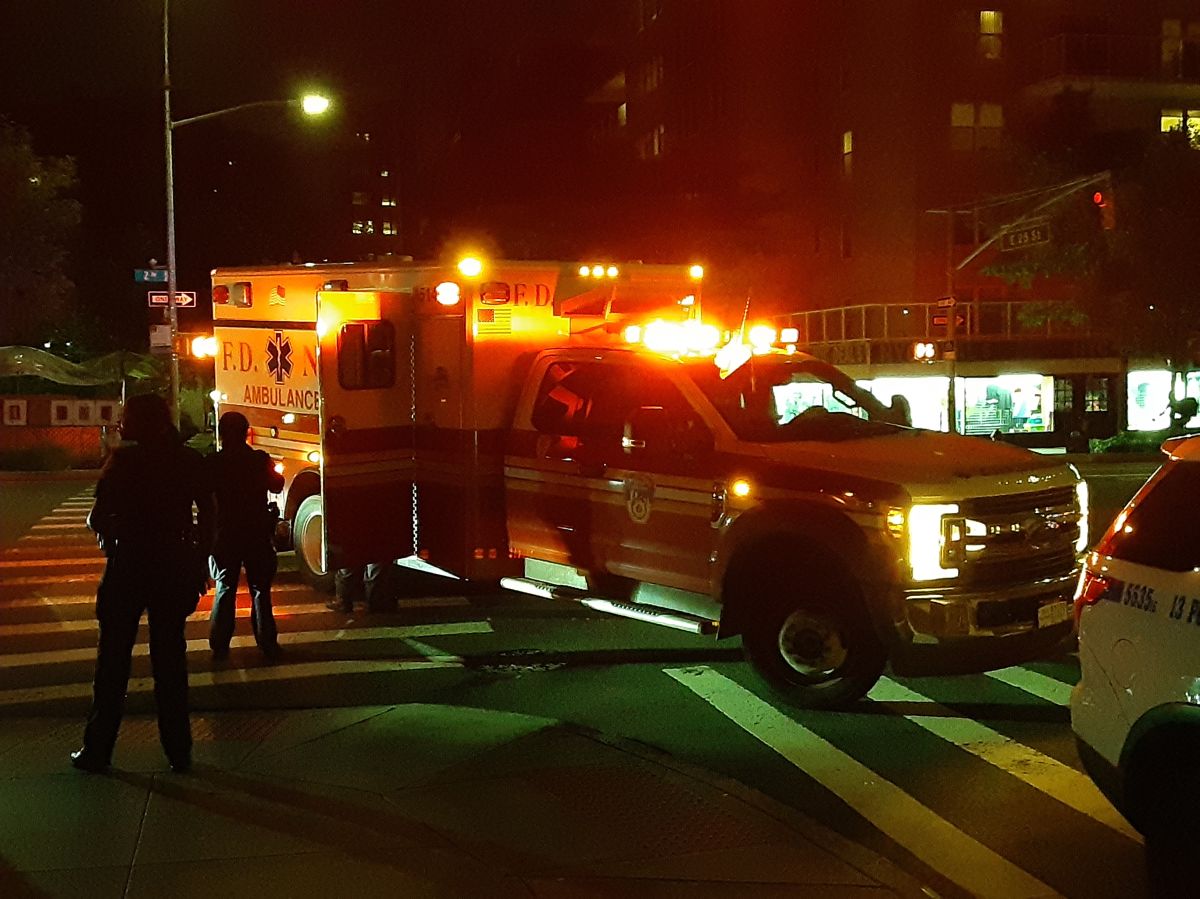 Photo: Andrés Correa Guatarasma / Courtesy
Joseph "Taheim" Bryan, writer and film producer, became one of the latest fatalities in the gun violence that plagues NYC.
Bryan, 50, had just released the movie "Equal Standard," starring the Rapper and actor Ice-T, known for the series "Law & Order: SVU." He was shot and killed while He was sitting behind the wheel in his new car, a Mercedes-Benz, on Thursday around 11:15 pm, parked outside the Jackson Park luxury apartment complex in Long island city (Queens).
MFs Killed my friend last night.I'm not in a good place behind this.Taheim was a GOOD dude making Positive moves.He wrote & we made the film EqualStandard together.He leaves a Wife & Daughter.Dirty MFs followed him home and Murdered him Pic @ iamtaheim1st @mobbdeephavoc @tobiastruv pic.twitter.com/eo6vcMc1zn

– ICE T (@FINALLEVEL) August 20, 2021
"Damn (MFs) they killed my friend last night", wrote Ice-T on Twitter yesterday, along with a photo of him with Bryan, actor Tobias Truvillion and Mobb Deep rapper "Havoc". "Taheim was a GOOD guy making positive moves. He wrote and we made the movie EqualStandard together. Leave a wife and daughter. Dirty bastards (MFs) they followed him home and murdered him ".
That movie, which debuted independently in May, was shot in Queens with a cast that also included "Naughty by Nature" rapper Anthony "Treach" Criss in a supporting role, according to the portal. IMDb.
Bryan, who lived in Jackson Heights, another Queens neighborhood, was shot by a gunman who opened fire after the driver of a dark-colored Mazda dropped him off at Jackson Avenue in Long Island City.
The killer fired about seven shots at Bryan's car, hitting him four times on the arm and torso before escaping in the same Mazda from which he had gotten off, sources said. The producer was rushed to Mount Sinai Hospital in Manhattan, where he was pronounced dead, it reported. New York Post.
That same night, the immigrant Limose Dort was murdered upon arriving from work at her home in Brooklyn, leaving four orphans. She was apparently hit by stray bullets.
At the beginning of the month the New York Police Commissioner Dermot Shea, stated that in July 2021 firearms arrests had risen 44%, while shootings fell 35% and homicides almost 50%, compared to the same period last year. But in August the rise of gun violence appears to have returned.
No arrests had been made as of yesterday in the deaths of Brayn or Dort, as police continued their investigation. Who has information should call at 1-800-577-TIPS (8477) and in Spanish 1-888-57-PISTA (74782). Also via the crimestoppers.nypdonline.org page or by text message to 274637 (CRIMES), followed by TIP577. All communications are strictly confidential.
"MFs Killed my friend last night."

Ice-T confirmed on Twitter that a man shot to death in Queens was movie writer Joseph "Taheim" Bryan.https: //t.co/OGe5pvwUiQ

– New York Daily News (@NYDailyNews) August 21, 2021
"MFs Killed my friend last night."

Ice-T confirmed on Twitter that a man shot to death in Queens was movie writer Joseph "Taheim" Bryan.https: //t.co/OGe5pvwUiQ

– New York Daily News (@NYDailyNews) August 21, 2021