Since last weekend, thousands of citizens in the central United States they face the destruction left in their wake by a swarm of tornadoes which, according to experts, is "unusual" for this time of year.
Typically, the most devastating tornadoes – arising from supercells or extensive thunderstorms – occur in spring or early summer.
However, between Friday night and Saturday morning, several of these phenomena were recorded, affecting a row of six states located in the mid-west and south of the country.
Personnel from the National Weather Service (SNM) in Louisville commented that it is still too early to know the specific number of storms that were generated during the past few days.
But at least in Kentucky, the worst affected state, there is data from a supercell that originated in Arkansas at around 8:30 pm (CT) on the same Friday.
This atmospheric event traveled about 482 kilometers for about 6 hours. According to Ron Steve, a meteorologist who works at the weather forecasting agency, at least one tornado created by this storm traveled 262 kilometers.
The SNM noted on its website that tornadoes ordinarily only travel "a few kilometers" away.
Although he left Arkansas and made his way to central Kentucky, this supercell passed through Missouri and Tennessee. That is why some media and scientists call it the "Quad-State" tornado (four states).
"We had what are called supercell thunderstorms. Basically they have their own rotation and are able to stay for several hours. But these were some of the longest-lasting supercells I've ever seen. " Steve told BBC Mundo.
For his part, the also meteorologist and journalist Ben Hen, pointed out in a blog written for Yale University that the Quad-State is one of the most "violent" tornadic storms ever seen.
Jeff Masters, a scientist who worked at the National Office of Oceanic and Atmospheric Administration (NOAA), compared the events of the weekend to the Tri-State Tornado, which occurred in 1925, and which was the most long of the record in the history of the United States.
"Last night was one of the most shocking atmospheric events in my forty-year career as a meteorologist – a violent tornado (in December!)," Masters wrote on his Twitter account.
The Tri-State tornado traveled a distance of 280 kilometers between Missouri, Illinois and Indiana, Hen said.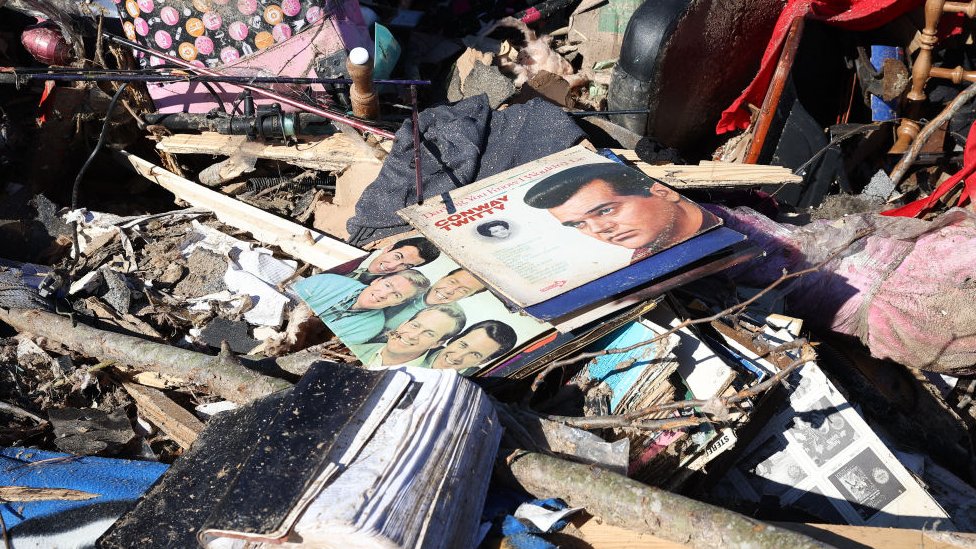 The intensity of the tornado generated by the supercell, Steve added, was 3 on the Fujita scale, which means a wind intensity between 254 kilometers and 331 kilometers per hour.
In Kentucky alone, authorities reported about 64 deaths from the events of the weekend, at least as of Monday.
So what happened during this December to create a natural event of this magnitude?
The temperature in the Gulf of Mexico
Explaining specifically why this supercell was formed will take time, as it will require in-depth data analysis.
But the professor of atmospheric sciences at the University of Wisconsin, Ángel Adames-Corraliza, told BBC Mundo that one of the keys could be in how tornadoes form in the central United States.
In the central part of the country, sometimes popularly known as the alley of tornadoes, the warm and humid air that is transported from the Gulf of Mexico meets cold air that comes from the north. When there are also strong winds that move in different directions, thunderstorms or supercells form from which tornadoes arise.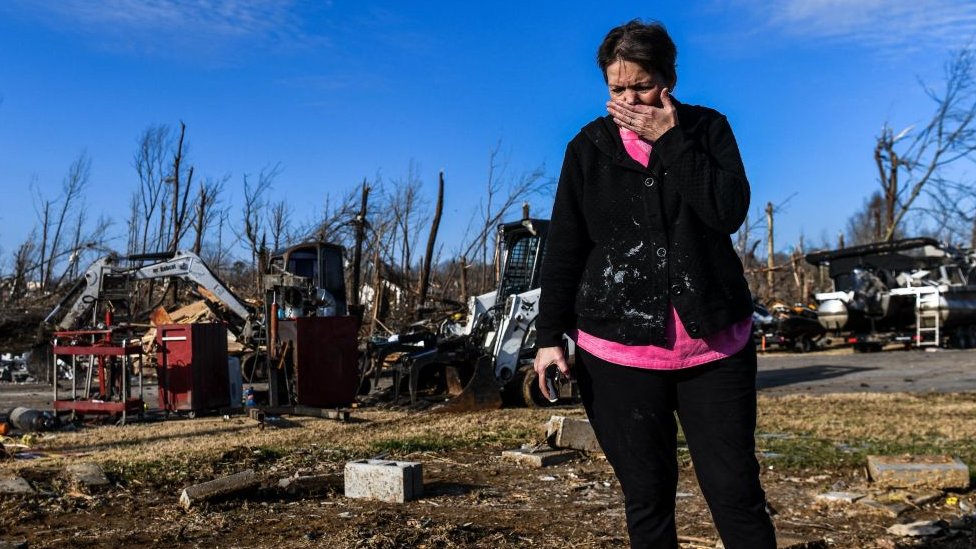 Adames-Corraliza stated that this is something "common" in December. However, what is "unusual" and may influence the generation of a phenomenon like the Quad-State is the increase in temperature currently registered in the Gulf of Mexico.
"We are talking about an air from the Gulf of Mexico that is warmer and more humid than what is seen at this time of year or at least that humid and warm air is being transported longer distances than it is usually transported" , Held.
Temperatures exceed 26 ° C in much of the Gulf of Mexico today. The professor commented that "the weather for this time of year is usually 24 ° C or less."
Does climate change have an effect?
Climate change, although it cannot be pointed out as responsible for the event, could have an impact due to its role in the increase in temperatures, said Adames-Corraliza.
However, there is no consensus among the scientific community about its effects on tornadoes, said Harold Brooks, a scientist at NOAA.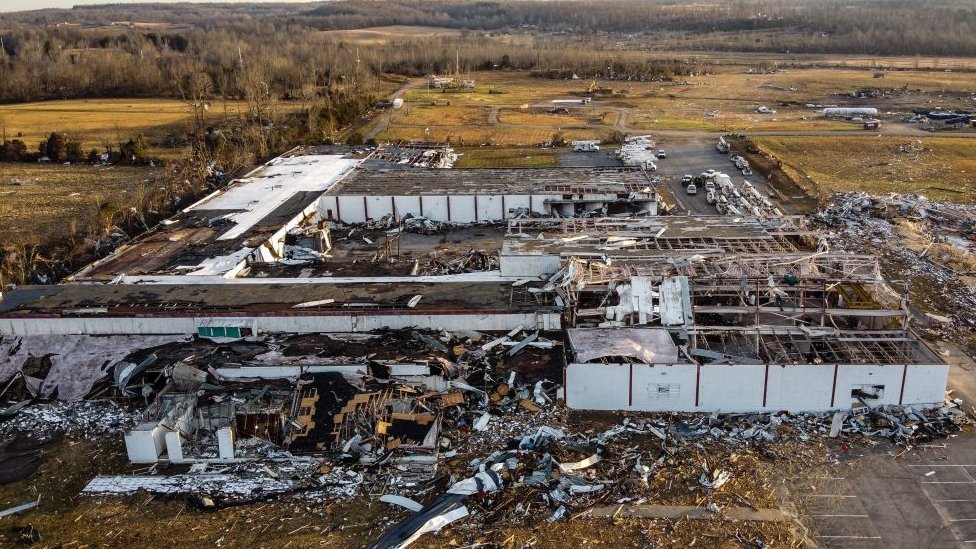 "There is no consensus at all, as with increasing heat waves or heavy rains," he told BBC News.
He added that wind speed and energy in the atmosphere are two of the main drivers of tornadoes, but the evidence for how they can change with warmer weather is not definitive.
In 2018, the Intergovernmental Panel on Climate Change indicated that some atmospheric conditions conducive to the creation of a tornado, such as instability, can increase due to a rise in temperatures and humidity.
US President Joe Biden, despite the lack of consensus, said he would order an investigation into the US Environmental Protection Agency into the disaster.
It may interest you:
* Parents of a 2-month-old baby post a devastating message on Facebook about her death after a tornado in Kentucky
* Old photo travels intact 125 miles from destroyed Kentucky home after deadly tornadoes; they find the owner
* Human remains found in Texas during search for missing girlfriend of former NFL player
---
Now you can receive notifications from BBC News Mundo. Download the new version of our app and activate them so you don't miss out on our best content.
Do you already know our YouTube channel? Subscribe!