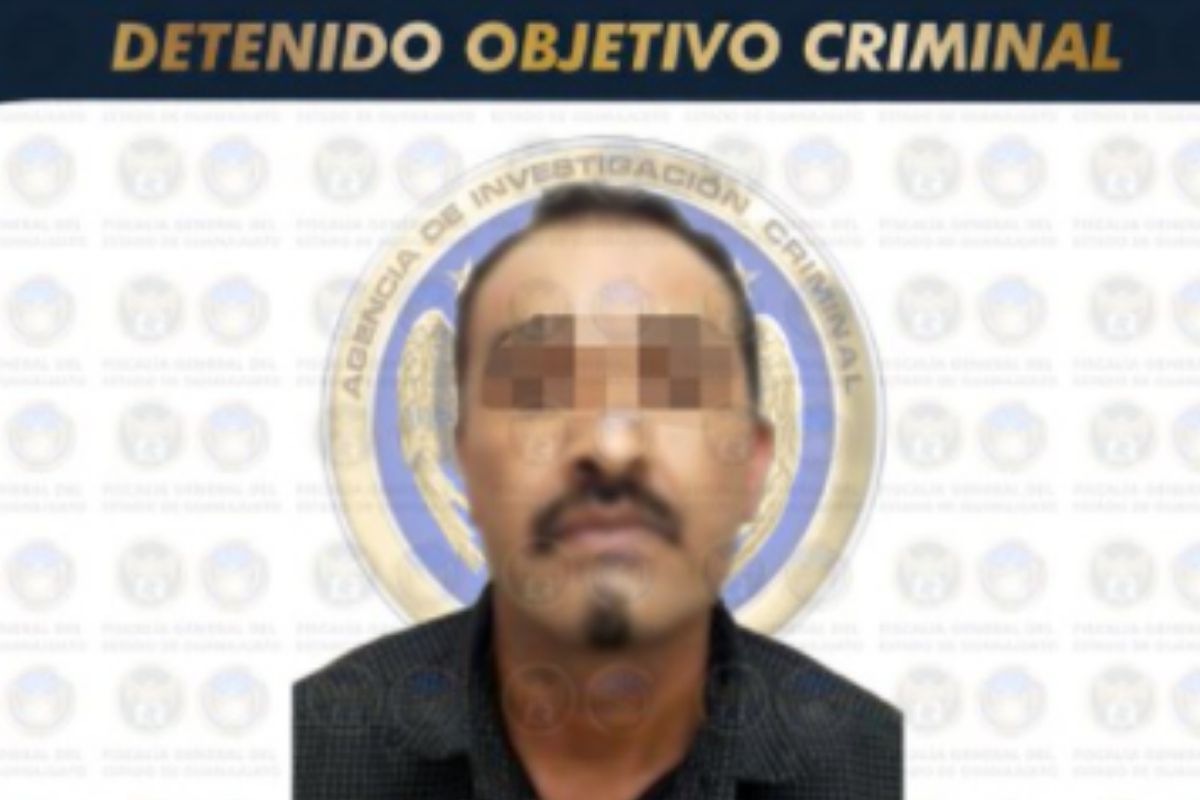 Photo: Photo taken from the Attorney General of the State of Guanajuato / Courtesy
The Attorney General of the state of Guanajuato announced the arrest of Carlos' successor to the Santa Rosa de Lima Cartel, CSRL, "El M1", "El Chómpiras" or "El Ruco".
According to the authorities, "The M1" would be related to at least 50 murders, all of them accounted for thanks to the messages and signs that thus identified it.
With the arrest of "El M1", The Attorney General's Office added two more men whom he identified in the same way as the one also known as "El Chómpiras.", that is, as successors of "El Marrano" at the head of the Santa Rosa de Lima Cartel.
As in every important arrest, the National Guard and the Army, the Secretary of Security, Alvar Cabeza de Vaca, the prosecutor Carlos Zamarripa offered a press conference where they showed photographs of "El M1".
At the conference it was announced that one of the leaders of the Santa Rosa de Lima Cartel, 46, was captured in Celaya.
"It was located as a priority criminal target as it was considered a generator of violence in the state, it was located and captured in the city of Celaya, it is at the disposal of the federal authority," they said at the conference.
They also announced that Carlos was arrested with several firearms: "His participation in more than fifty criminal events of the so-called executions is recorded, where messages appear and his nickname, El M1, is referred to. The detainees were seized firearms, useful chargers and motor vehicles related to other criminal events ".
They also announced that "El M1" was captured next to "El Avión", allegedly responsible for the femicide of three women registered on October 6 inside a house in the Casa Azul subdivision located in Celaya.
It may interest you:


Source-laopinion.com