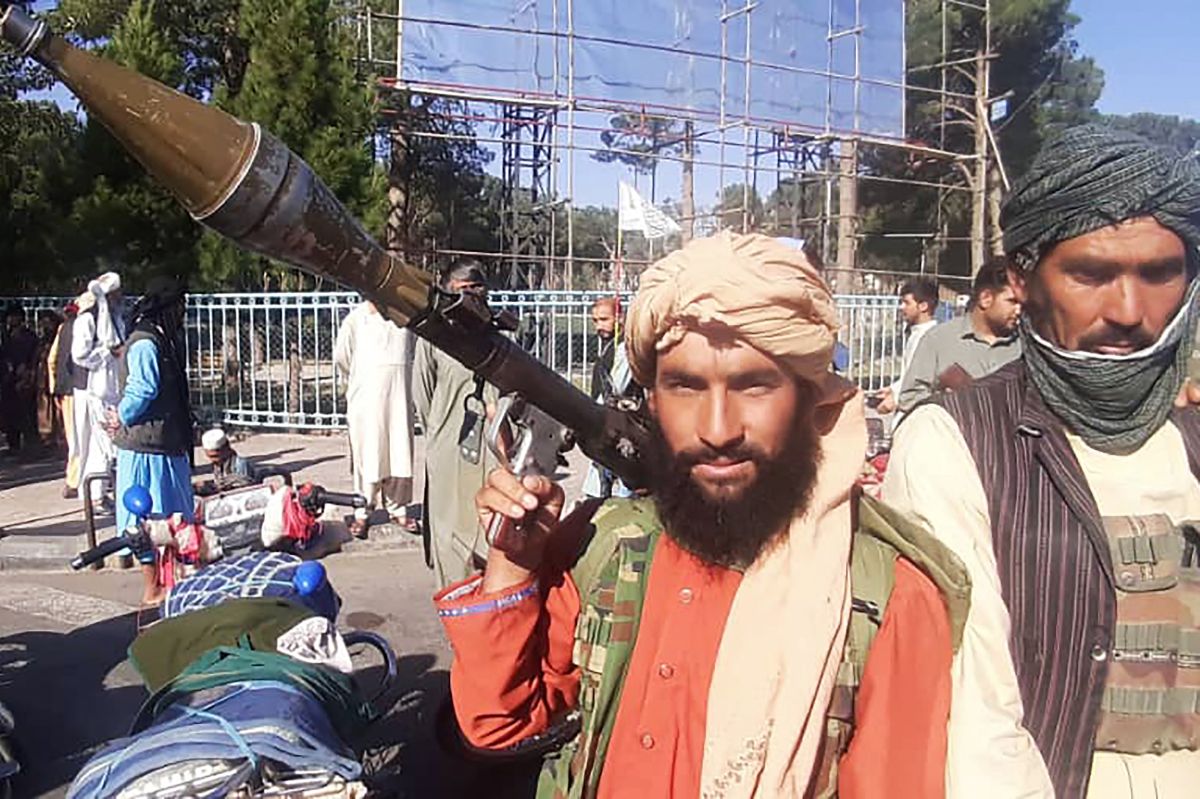 Taliban forces reported Monday that they seized Panjshir, last province unconquered by the new core of power in Afghanistan and who were fighting against the National Resistance Front (NRF).
The Taliban spokesman, Zabihullah Mujahid, was in charge of confirming that the province located north of the capital was conquered after thousands of combatants charged against eight districts of that province during the night.
"We did everything possible to solve the problem through negotiations, and they rejected the talks and then we had to send our forces to fight."Mujahid said during a press conference in Kabul on Monday.
Meanwhile, former Vice President Amrullah Saleh, son of renowned anti-Taliban fighter Ahmad Shah Massoud, He was in charge of commanding the insurgent forces that maintained control of the province.

He claimed that on Sunday he had struck a deal in which his group laid down its arms in exchange for the Taliban ending the attempt to conquer Panjshir; Nevertheless, It was reported that hours later dozens of vehicles had been seen in a swarm located in the disputed territory, reported The Associated Press.

For this Monday Saleh accused that his opponents they had agreed to attack when they were ready to lay down their arms, for which he promised to continue fighting, urging Afghans to join the fight and criticized the international community for giving way to negotiations with the Taliban.

In the face of the Taliban's rise to power, it was doubted that the resistance efforts would translate into long-term success, as they moved very quickly to conquer 33 of the 34 provinces of the country.
Chaos and uncertainty in the conformation of the new Taliban government
The Islamic movement began its conquest in the Afghan north, after the withdrawal of US troops from the territory 20 years after the start of the war, until the taking of Kabul that marked the end of the government of Ashraf Ghani, who fled to the United Arab Emirates. United.
Currently the territory of the Middle East is in a transition process and formation of a new government, which has not been revealed to the public opinion and the new rules that they will implement.
In the midst of Taliban rule in power, there are still Americans and Afghan allies waiting to leave the territory, but the process has been delayed and there is still no exact date when the rest of the planes will leave the country.

This evacuation process began to take shape on August 15, day the government officially fell and the capital became part of the Taliban, in the midst of a chaotic retreat that has left hundreds of deaths for different reasons, highlighting the attack perpetrated by the faction of the Islamic State (IS), ISIS-K, Among the deceased, 13 members of the United States military forces stood out.

You may also like: