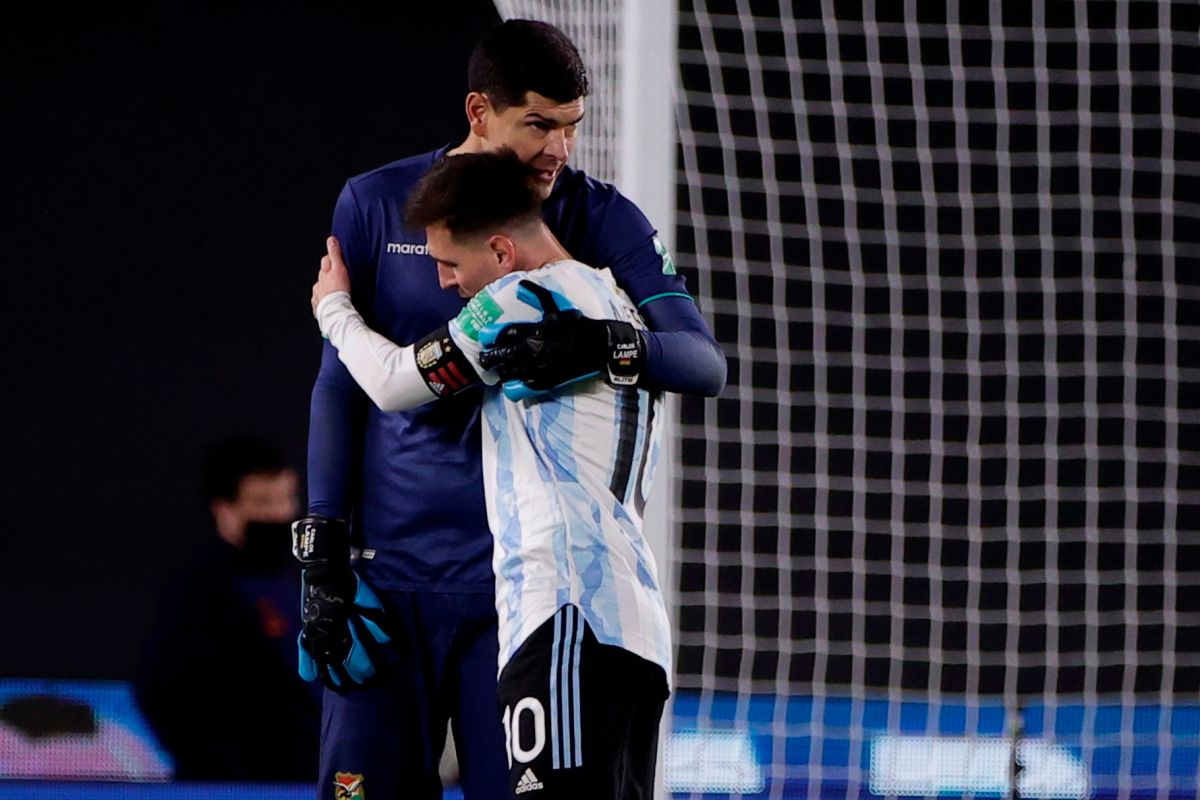 Photo: Juan Ignacio Roncoroni / EFE
The Argentine team achieved a new victory in the South American Qualifiers. On this occasion the victim was Bolivia who was defeated 3-0 at the Estadio Monumental. The interpreter was the same as always, a moved Lionel Messi who scored three goals to celebrate the three points before his fans and to have pulverized a new record: "La Pulga" became the top scorer of the South American teams.
I LOVE YOU, LIONEL ANDRÉS MESSI. pic.twitter.com/4rkMpAEXBl

– TyC Sports (@TyCSports) September 10, 2021
"The truth is that I waited a long time for this. And, well, we won the game, which was the important thing. And now to enjoy this (…) I looked for this a long time ago. I dreamed it and, thank God, it was given to me. A unique moment because of how it happened, where it happened (against Brazil in El Maracana), after so much waiting. The truth is that there was no better way for it to be. And being able to be here celebrating is incredible. My mother and my brothers are on the platform, who suffered a lot too. I'm very happy, "said the Albiceleste footballer.
Messi was clearly very moved by this new achievement. The Argentine must have endless records in his football career, but getting one with the selection must have a special additive. It is worth mentioning that Lionel Messi was highly criticized by a part of the Argentine fans for not lead your team to lift trophies. But since Copa América in Brazil, Messi seems to be more than accomplished without a huge and gigantic pressure bag.
🥺🇦🇷 Impossible not to get excited about #Messi: "I dreamed it. I waited a long time for this, I am very happy."#EliminatorySouth America

🎥 @TV_Publica pic.twitter.com/6oFFAOMljH

– CONMEBOL.com (@CONMEBOL) September 10, 2021
At 34 years of age, the new player of the Paris Saint-Germain he wasted spectacle on the court. His goals were in the 13th, 63rd and 68th minutes before the gaze of thousands of Argentines at the Monumental Stadium. With this triplet "La Pulga" has 79 goals and in this way he surpassed the mythical Pele who was left with 77 points. Very close to these records are still Neymar Jr. (69) and Luis Suárez (64).
You may also like:
We recommend you