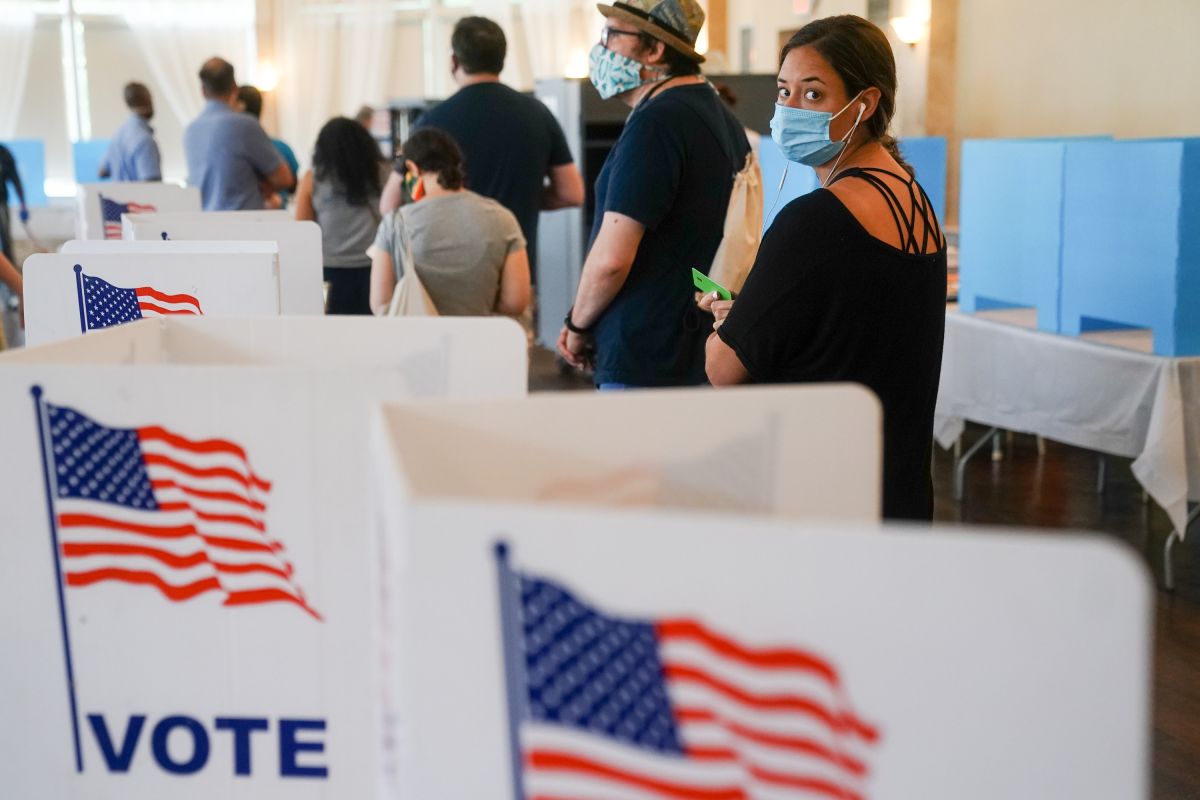 The Texas State Assembly approved Tuesday a bill that seeks a series of restrictive measures on the right to vote in the state, despite opposition from Democrats.
The final version of a Republican bill called SB1, which will implement strict new voting rules, is ready to be sent to the governor's desk. Greg abbott, after months of intense partisan battles over how elections should be conducted in the state, according to The Washington Post.
The House passed the measure by 80 votes to 41, and a Republican joined the Democrats in opposition. The Senate, with a Republican majority, followed several hours later with a vote of 18 to 13 on the party line.
The Texas House passed the bill last Friday after more than 12 hours of debate Thursday, but Republicans in the state Senate wanted to remove one of the House-approved amendments before sending the bill to Abbott.

The vote was a victory for Governor Greg Abbott. The governor had called two special legislative sessions as part of a long-running effort to pass the ballot measure, which will take effect in three months.

Following the Senate vote, Abbott said in a statement that it hopes the bill becomes law, adding that it will "solidify confidence in the outcome of our elections by making it easier to vote and harder to cheat." .

Legislation that will regulate the right to vote in Texas prohibits voting precincts from being open 24 hours, provides more access to partisan election observers who can influence the electoral process, and adds identification requirements to vote by mail; prohibits officials from sending unsolicited absentee ballot requests and creates new rules, with possible criminal penalties, for poll workers and people who help voters, according to CBS News.

It also imposes limitations on casting ballots by mail and facilitates the reversal of an election.

Texas Democratic lawmakers, who have fiercely opposed Republican-backed ballot proposals, have alleged that eThe bill may make it difficult for minority or disabled voters to vote and it is based on the false premise of widespread electoral fraud.

House Democrats broke the state Assembly quorum for 38 days this summer to prevent the legislature from passing that election bill.

Passage of divisive legislation was the latest sign of the impact of the former president's attacks. Donald trump on the integrity of the country's voting systems, an assault that escalated after its defeat in November 2020.

Since then, Republican lawmakers across the country have echoed his unsubstantiated claims that voter fraud is rampant. Texas will join at least 17 other states that have tightened their voting and election rules since Trump's defeat.