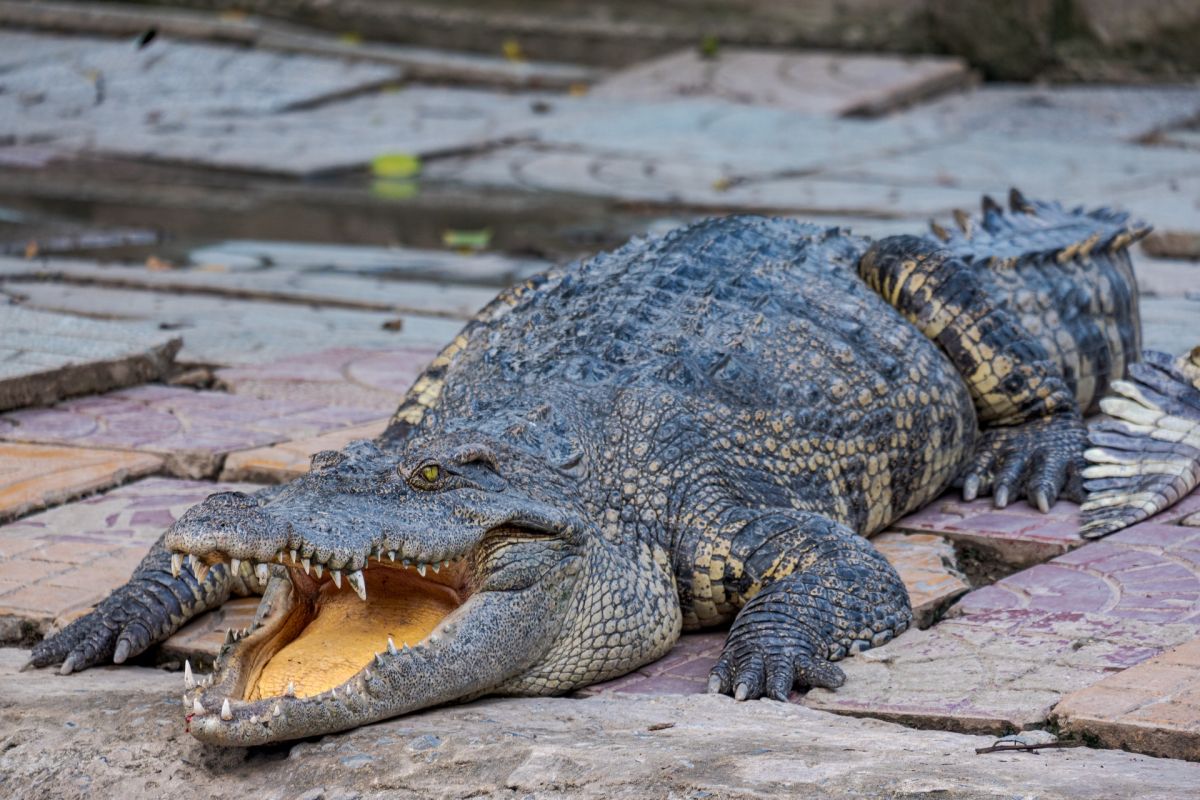 Photo: Loyale Trần / Pexels
A man called John Hamilton is fond of hunting and recently captured an ancient alligator approximately 4 meters in length.
Seeing the enormous size of the specimen, Hamilton took it to the processing plant After capturing a huge four-meter long crocodile, the hunter John Hamilton He took it to Shane's Red Antler Processing Plant in Yazoo City, Mississippi, for dissection.
Shane Smith, owner of the processing plant, was in charge of doing the process And when he dissected the stomach of the great alligator weighing more than 340 kilos, he was very surprised to find 2 completely unusual objects: an arrowhead and a plumb line. (a heavy instrument shaped like a teardrop) which, according to historians, were stones used by Native Americans thousands of years ago.
His discovery was shared on his business Facebook page.
At first, Smith gave as a theory of the find that the alligator could have eaten an arrow that someone shot at him, although it is also probable that he met it on the way and ate it with the intention of helping his digestion process, because these animals usually swallow stone to break the hardest pieces of bone that they can eat.
James Starnes, director of surface geology for the Mississippi Department of Environmental Quality, examined a photo of the arrowhead and determined that the object is not exactly that. It is the tip of a primitive weapon probably 5,000 to 6,000 years old, while the plumb line dated from around 1,700 BC.
The spearhead is made of hematite or ferric oxide, a material that at that time was used for fishing and to weigh nets.
It may interest you:
He survived even though an alligator bit his head
Gustave, the huge alligator that lurks in Africa and has killed more than 300 people
Young people catch alligator in Mexico's swamp, ride it on a motorcycle and show it off on video on social media