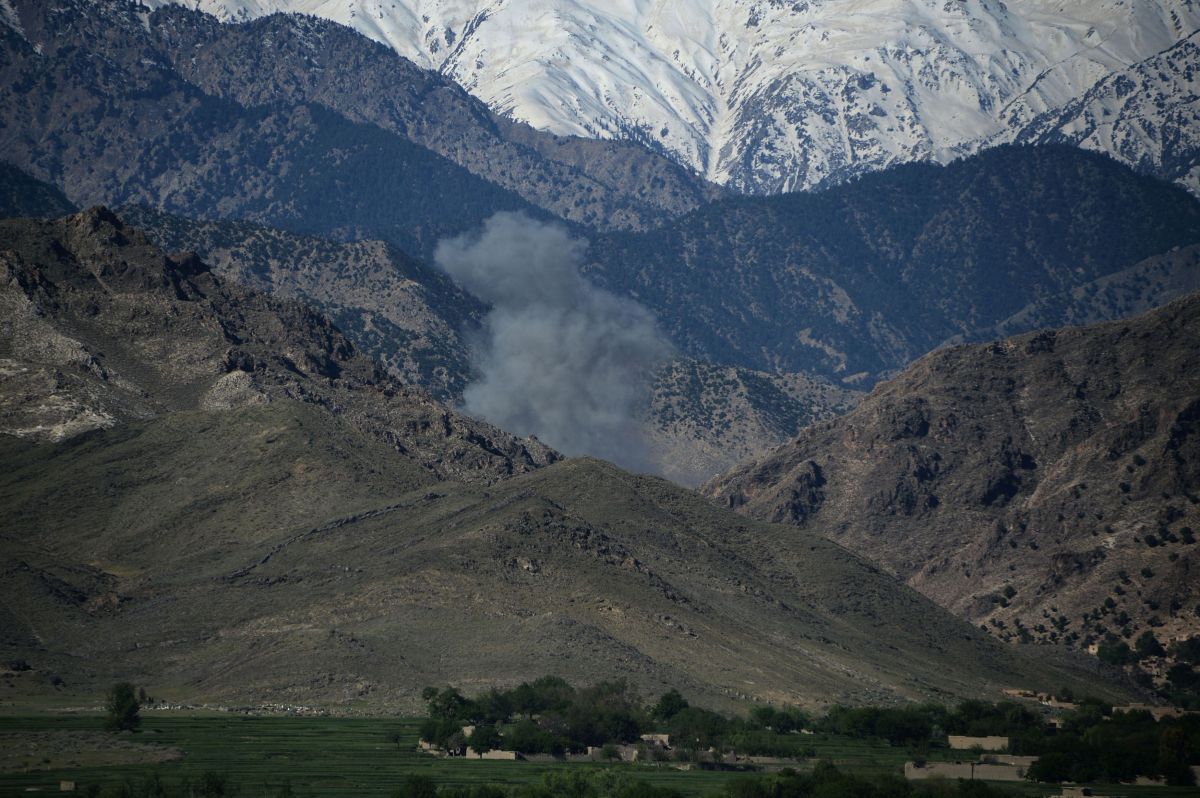 Photo: NOORULLAH SHIRZADA / AFP / Getty Images
The US military announced its first retaliatory strike in Afghanistan, since An attack at the Kabul airport on Thursday killed around 170 people, in addition to causing the death of 13 US servicemen.
US authorities again warned Americans in Afghanistan to leave the Kabul airport entrances, due to security threats, according to The New York Times.
"The United States military forces carried out a counterterrorism operation over the horizon today against an ISIS-K planner," said Captain Bill Urban, spokesman for the US Central Command, in a statement, referring to the organization. Islamic State (ISIS) affiliate terrorist in Afghanistan, also known as Islamic State Khorasan, which claimed responsibility for Thursday's attack.
"The unmanned aerial attack occurred in Nangahar province in Afghanistan," Captain Urban said. "The first signs are that we killed the target. We do not know that there are civilian victims ".
Acting swiftly on President Joe Biden's promise to retaliate for the deadly suicide bombing at the Kabul airport, the U.S. military said that used a drone strike to kill a member of the Afghan group the Islamic State group in Afghanistan on Saturday.
The attack on an ISIS-K member in Nangarhar province came amid what the White House called indications that the Islamic State planned to attack again as the US-led Kabul airport evacuation moves into its final days, according to The Associated Press.
Biden authorized the drone strike and it was ordered by Defense Secretary Lloyd Austin, said a defense official, who spoke on condition of anonymity to the AP, to provide details that have not yet been publicly announced.
Biden has set Tuesday as the deadline to complete the evacuation and departure of the US Army from Afghanistan.
The attack on the Kabul airport was one of the deadliest in the nearly two decades since the US-led invasion.
US officials believe that "another terrorist attack in Kabul is likely," White House press secretary Jen Psaki said Friday afternoon. "The threat continues and is active. Our troops are still in danger. "
The US airstrike on an "an ISIS-K planner" followed President Biden's pointed remarks from the White House on Thursday, when He promised to "hunt down" the terrorists who took credit for the attack.
"For those who carried out this attack, as well as for anyone who wishes harm to the United States, know this: we will not forgive." said Biden, using language that had grim echoes of President George W. Bush's warnings after the terrorist attacks of September 11, 2001.
A warning from the US embassy in Afghanistan said that US citizens at Kabul airport "who are at the Abbey gate, the east gate, the north gate or the gate of the New Ministry of the Interior must now leave. righ now".