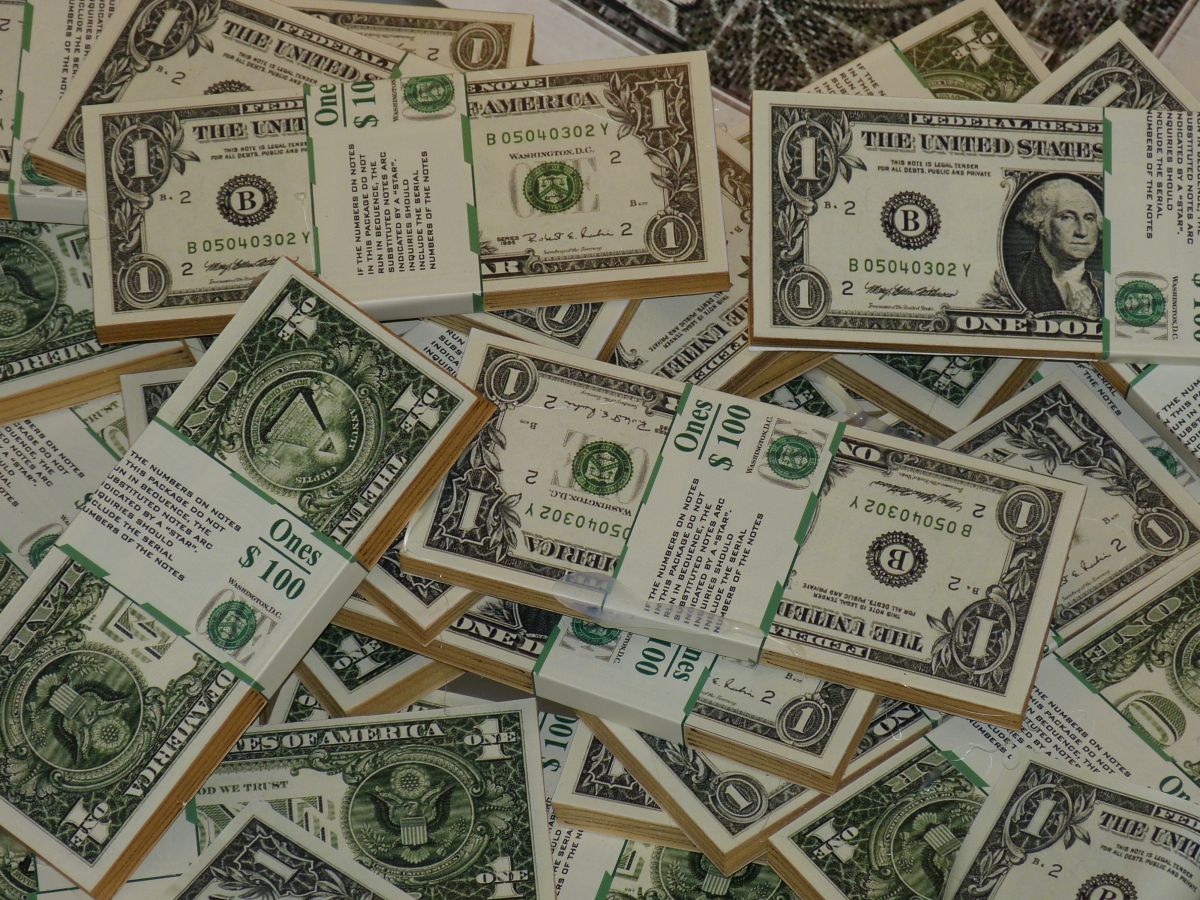 The 2021 Wealth-X census reported that the total number of billionaires in 2020 aumentered a 13.4% year-over-year to 3,204 people. The figure represents the strongest annual growth since 2017, despite the emergence of the Covid-19 pandemic and the deepest contraction in the global economy in a generation.
The combined wealth of the millionaires figure reached $ 10 trillion, which is a year-on-year increase of 5.7%. And while billionaires are on the rise around the world, the United States led the growth of wealthy people.
29% of the world's population of billionaires are US citizens and it owns 37% of the accumulated wealth of billionaires in 2020. It is followed by China, with shares of around 13% and Germany with 5%.
According to the information, out of a total of 3,204 people, 670 are new billionaires with a median wealth of $ 1.9 billion and $ 1.4 billion, respectively.
The Census found that approximately 60% of the total population of billionaires becameered themselves, compared to 11% who inherited money and 28.8% who made their fortune on a combination of inheritance and wealth creation on their own.
Talking about the new billionaires, 70% are self-made, 7.4% inherited their fortune and 22.4% have a combination of inheritance and wealth creation on their own.
In the case of the United States, 66.6% of billionaires made themselves, 14% inherited it and 19.3% achieved their fortune through inheritance and wealth creation on their own.
In North America, billionaires increased 17.5% year-over-year to 980 people, which equates to a global share of 31%.
The total number of people with wealth in the range of $ 10 billion to $ 50 billion experienced the strongest growth in terms of population and combined wealth, growing by 40%.
The companies involved in the expansion of wealth belong to the automotive, technology, materials and shipping and distribution and entertainment industries.
As of July 2021, the 15 richest super billionaires were:
Jeff Bezos, former CEO of Amazon, with $ 201.2 billion
Elon Musk, CEO of Tesla, with $ 181.1 billion
Bernard Arnault, president of LVMH, with, $ 154.4 billion
Bill Gates, co-founder of Microsoft, with $ 142.4 billion
Mark Zuckerberg, CEO of Facebook, with $ 137.4 billion
Sergey Brin, co-founder of Google, with $ 127.7 billion
Larry Page, co-founder of Google, with $ 126.7 billion
Steve Ballmer, CEO of Microsoft, with $ 110.5 billion
Warren Buffett, Chairman of Berkshire Hathaway, with $ 104.2 billion
Larry Ellison, CEO of Oracle, with $ 94.3 billion
Mukesh Ambani, President of Reliance Industries Lted., With $ 84.6 billion
Amancio Ortega, founder of Inditex, with $ 80.5 billion
Jim Walton, heir to Walmart, with $ 76.3 billion
Alice Walton, Walmart heir, with $ 74.7 billion
Rob Walton, heir to Walmart with $ 72.7 billion
You may also like:
Millionaires are more austere than you think: survey reveals how they made it to a million dollars
Why Warren Buffett Is A Model For Other Billionaires
401 (k) millionaires: in the United States, the number of people with more than a million in their retirement plans has doubled since 2020