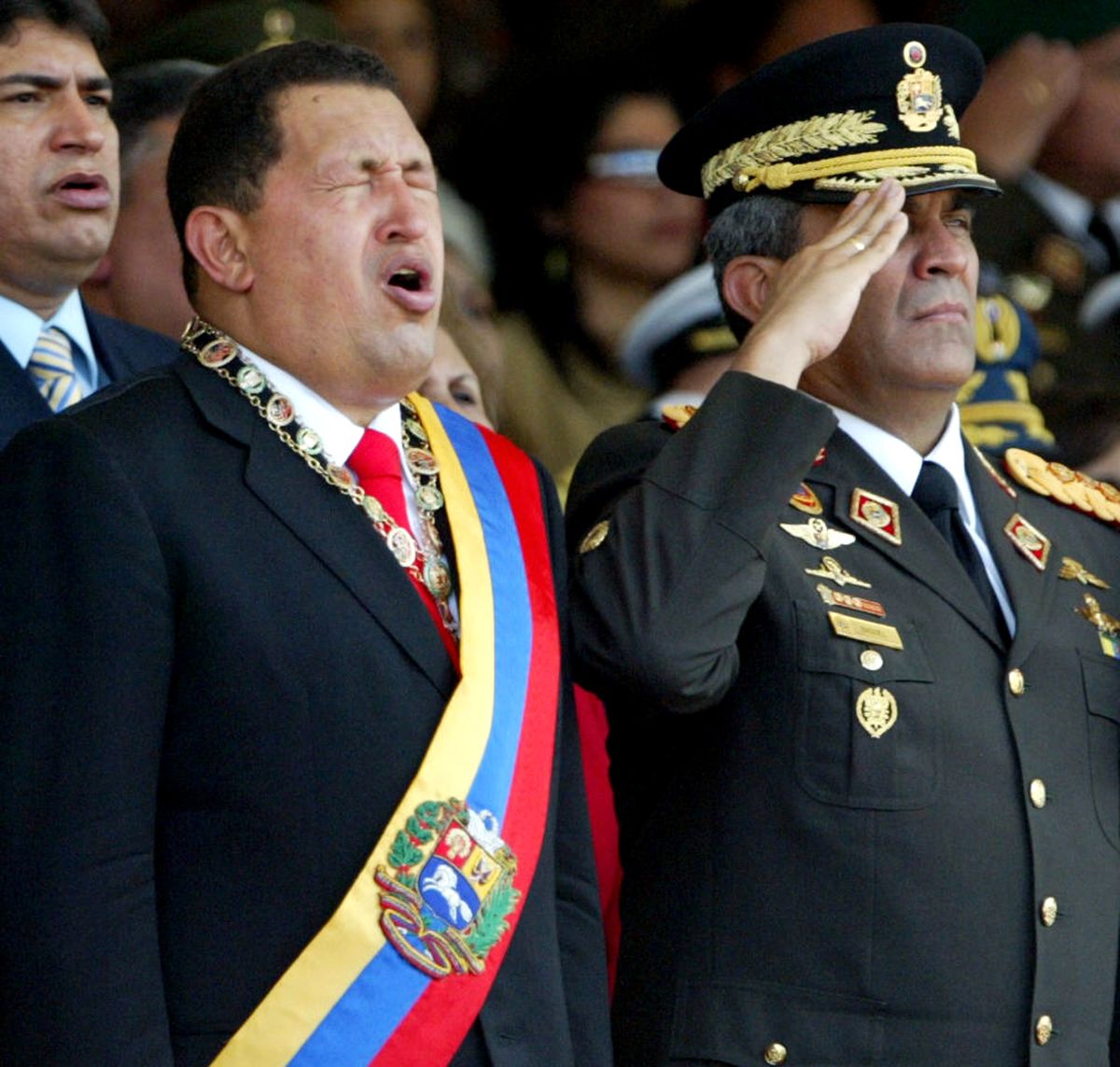 Photo: PEDRO REY / AFP / Getty Images
The Undersecretary of the United States Department of State for Western Hemisphere Affairs, Brian Nichols called this Thursday for an independent investigation to confirm the "true cause of death" of Venezuelan General Raúl Isaías Baduel, who considered himself a political prisoner since the government of the late Hugo Chávez and died under that of Nicolás Maduro.
"We ask for an independent examination to confirm the true cause of death," said Nichols on his Twitter account.
He also rejected the deplorable conditions in which the more than 250 political prisoners in Venezuela are found, a figure that the Venezuelan organization describes. Criminal Forum, in charge of fighting and denouncing human rights violations in that country.
"The death of Raúl Baduel in the custody of the regime recalls the horrible condition of Venezuelan political prisoners," added the undersecretary.
This Wednesday, July 13, the office of the United Nations High Commissioner for Human Rights, led by Michelle Bachelet, asked the Government of Nicolás Maduro to guarantee an independent investigation in the case of the Venezuelan military officer Raúl Isaías Baduel.
They also requested through Twitter that the right to health be guaranteed, "consider alternative detention measures and release all those arbitrarily detained."
General Baduel died this Tuesday, October 12, at the age of 66, of a cardiorespiratory arrest as a result of COVID-19, according to the Attorney General of Venezuela, Tarek William Saab.
However, this information provided by Saab has been denied by Baduel's daughters, Margareth and Andreina Baduel, who claim that it is false that their father contracted coronavirus.
"The regime murdered my brave and beloved dad. We recently had the faith of his life, IT IS FALSE that he had COVID-19 ", Andreina expressed on the social network Twitter.
General Baduel was a faithful ally of the late President Hugo Chávez (1999-2013) and considered the "hero" of his return to the Presidency during the coup that overthrew him for 48 hours in April 2002. He was also a minister. Defense between 2006 and 2007.
YOU MAY ALSO BE INTERESTED IN:
-VIDEO: Six policemen from the government of Nicolás Maduro extrajudicially executed a person
– Representatives of the presidency in charge of Venezuela met with US senators.
-UN Report: The government of Venezuela describes as "falsehoods" that Maduro ordered crimes against humanity




Source-eldiariony.com