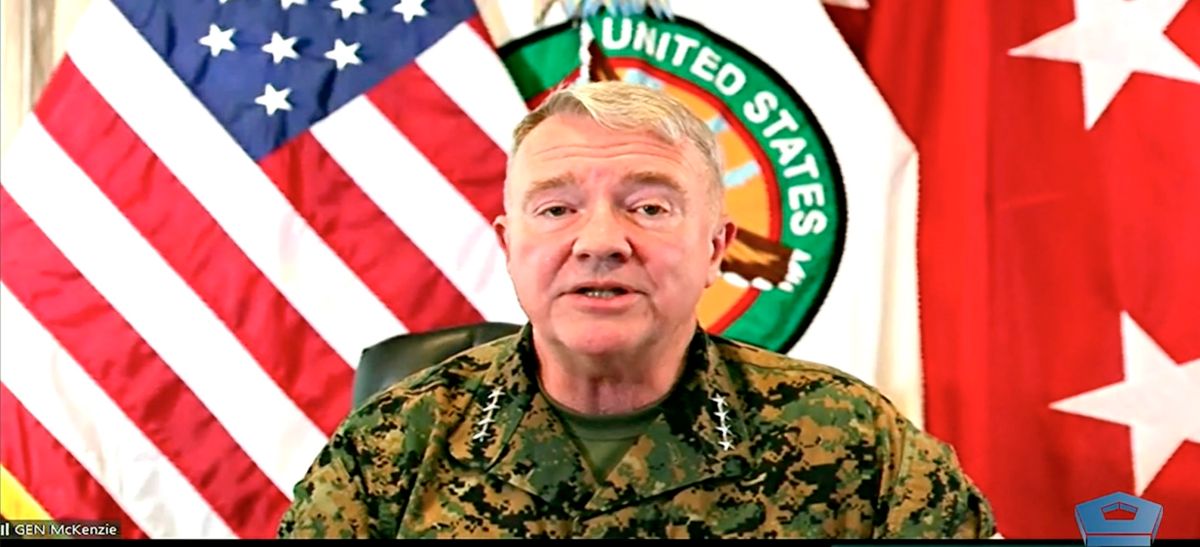 The United States announced on Monday that it had terminated its military mission in Afghanistan after 20 years of war and of a chaotic process of withdrawal from the country that has left hundreds of deaths.
This information was made official by General Kenneth McKenzie during a press conference since The Pentagon and detailed the time the last C-17 military aircraft departed from Kabul.
"I am here to announce the completion of our withdrawal from Afghanistan and the end of the mission to evacuate US citizens, third-country nationals, and vulnerable Afghans."said McKenzie, adding that the last military flight took off at 3:29 pm ET and one minute before midnight in Afghanistan.
He acknowledged that there are still few Americans in the territory, which they hope they can rescue from Kabul, while the Taliban yoke is increasing and the control through new rules in the Afghan population is even greater.
Despite the evacuation of the military from the territory, there is still a diplomatic mission that must ensure that "eligible" American and Afghan citizens who wish to leave Afghanistan can do so.
However, he acknowledged that in the last five flights that left the country there were no Americans. "We couldn't get any Americans out. That activity probably ended about 12 hours before our departure. Although we continued with the approach and we would have been prepared to take them until the last minute, none of them arrived at the airport, "he said.
It also reported that since last August 14, prior to the Taliban taking over Kabul, more than 79,000 civilians via military flights, including 6,000 Americans and completing with international flights more than 123,000 people retired.
Although the country was evicted militarily, the process this Monday had complications when it was learned that a C-RAM defense system, installed at Hamid Karzai airport, had blocked a possible attack with five rockets that are presumed to have been fired by members of ISIS -K. So far no fatalities have been reported.
He added that the Taliban group had no knowledge of the exact time the army's withdrawal would be completed and pointed out that they preferred it to be a "Restricted information".
"They were actually very helpful and helpful to us when we closed operations."McKenzie said in reference to the group that now commands the country.
Although the presence of US troops from Afghan territory has already been ended, the process has resulted in hundreds of deaths. The most recent case was during a suicide explosion attributed by ISIS-K that left around 180 deceased, among which were 13 US military.
On Sunday, President Biden honored the 13 soldiers, receiving the bodies at the Dover Military Base, located in the state of Delaware.
You may also like:
US intercepted five rockets targeting Kabul airport as diplomats withdrew
Nearly 100 countries pledged to guarantee the departure of Afghans when the US withdraws
U.S. Department of Education investigates five states for mask bans