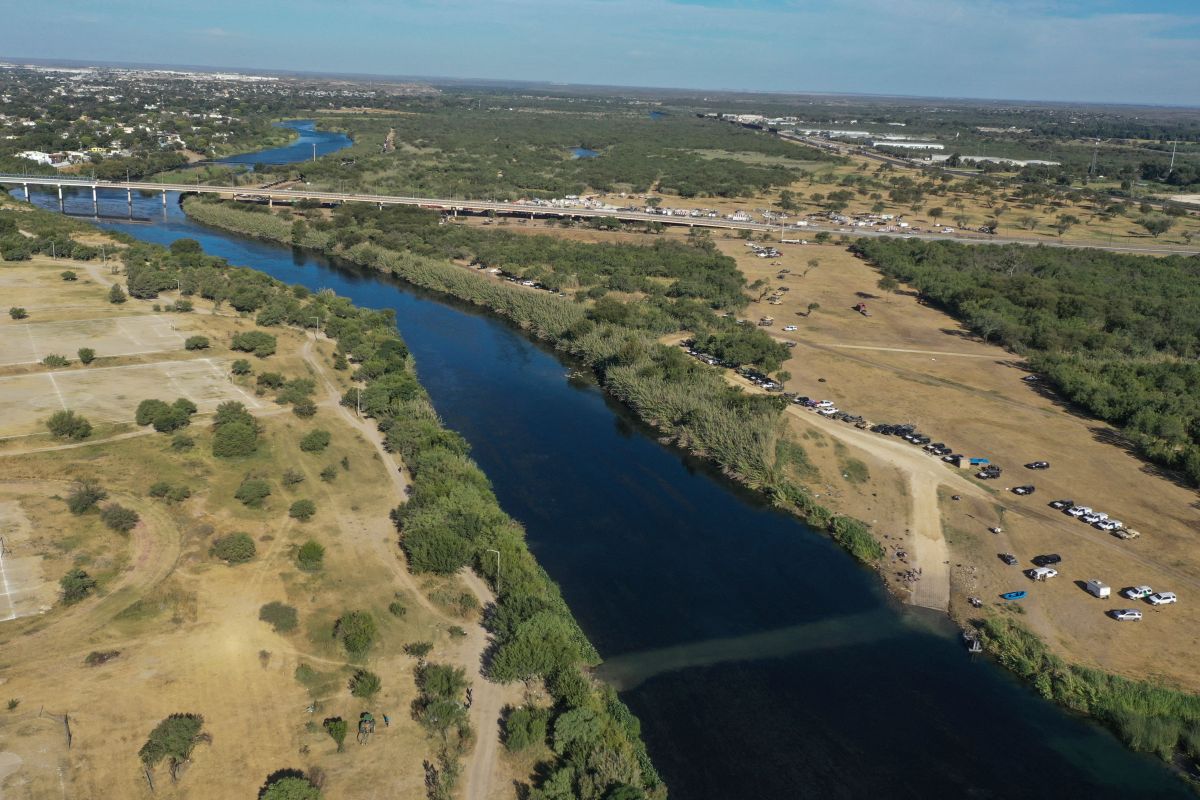 Photo: PEDRO PARDO / Getty Images
A major sewage spill in the waters of the Rio Grande in the section of El Paso, Texas, was reported Wednesday by US authorities to Mexico, also issuing a warning to migrants and the Border Patrol about the danger.
The United States Section in the International Boundary and Water Commission reported on a "major" sewage leak from August 15 to the Rio Grande, the digital media Border Report reported on Wednesday.
The Commission confirmed to Border Report that part of the wastewater from El Paso that flows into the Rio Grande is entering the international waters of the river.
The alert has also been given to the United States Border Patrol for agents to be careful in policing the river, as well as organizations that help migrants.
Crossing the waters of the Rio Grande has become a constant among a large number of migrants who try to cross the border into the United States without being detected.
Sewage flowing into the river can expose humans in contact with it to dangerous pathogens and cause intestinal infections, according to warnings from the Centers for Disease Control and Prevention (CDC).
In a meeting last week with the El Paso City Council, John E. Balliew, President and CEO of El Paso Water, explained that there is a "cascade" of faults that are causing the sewage spill, among which are the corrosion of the pipes.
The problem does not seem to have a solution in the next few weeks. Repairs will be completed well into November, with a normalization target for December 3, according to Border Report.
Read also:


Source-laopinion.com