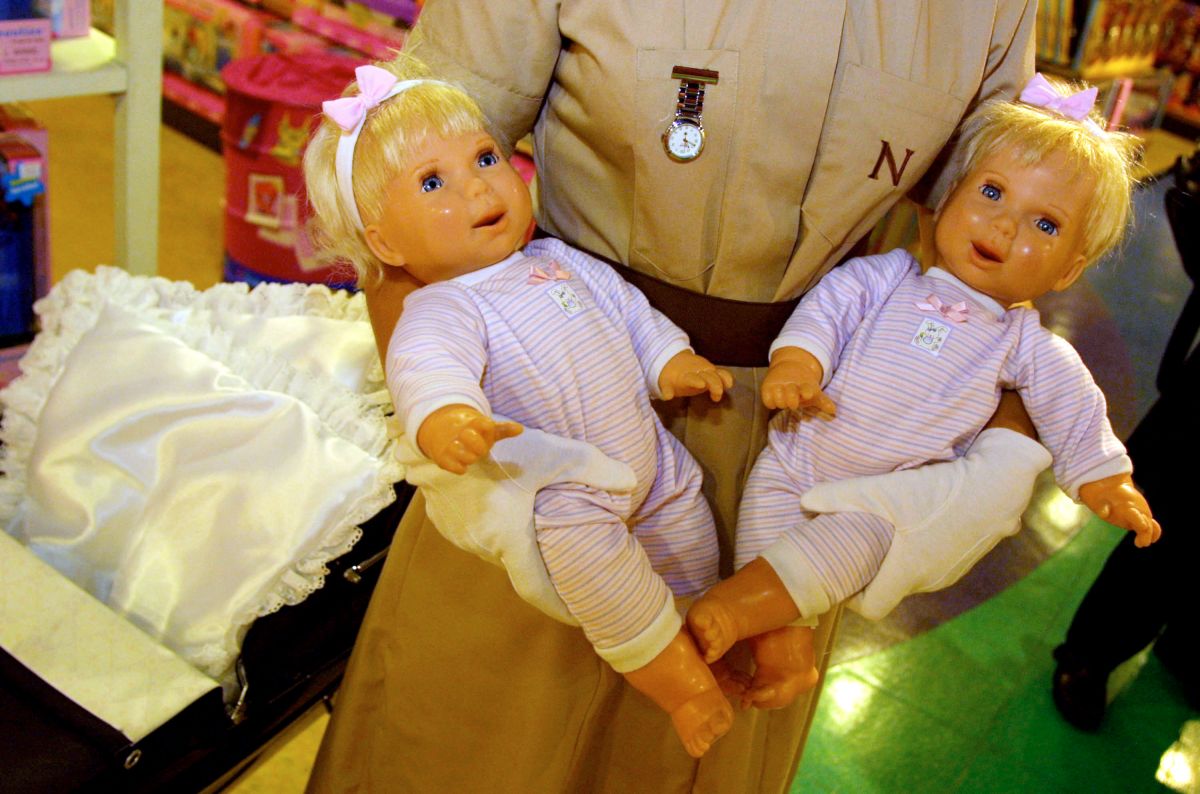 Photo: Sion Touhig / Getty Images
Being a nanny has become a profession, at least with that conviction they prepare them at the Norland school, in England, where you are babysitters are the most exclusive and highest paid in the world, published Business Insider.
Aspiring women learn self-defense, advanced driving techniques, and even their cooking skills are superior to the average person engaged in this activity.
The exclusive super babysitting school costs $ 21,000 a year, however, upon graduation they will earn salaries of up to $ 170,000, four times what a normal babysitter makes in the UK.
Graduates receive training that enables them to be on par with Mary Poppins and James Bond, to the degree that the royal family has hired them.
Norland babysitters are elite and trained to protect the children in their care without neglecting themselves, since by working for large employers, there is an expectation that they can deal with potential dangers, such as kidnapping attempts.
Alice, a Norland alumnus, told Insider that a man once tried to take a baby she was caring for, and based on his training he struggled with the individual to retrieve the infant.
"It's terrifying, but I think that's why they hire us. We have the necessary training for these scenarios. The real world is terrifying and they are looking for someone who can provide that kind of protection "Alice commented.
To be an elite Norland babysitter you have to take a three-year course of study and one for practice with a family. Studying here is more expensive than Oxford or Cambridge, but once certified the fruits come soon.
Typically, female students graduate between the ages of 20 and 25 and can earn from $ 40,000 a year to $ 170,000, which is higher income than a graduate accountant or lawyer can earn.
Nannies have excellent skills in cooking and sewing by hand and machine. They also learn to prepare an old-fashioned stroller, because they are the ones they usually use to work.
However its director, Janet Rose, wants to expand the talents of his students by teaching them to control a car during a skid, considering that it is a service that a modern nanny can offer to her clients.
Nannies are required to follow strict rules and have a flawless image during their preparation. They are prohibited from smoking and drinking alcohol, as well as drinking coffee or eating fast food.
The school wants to attract more diversity of international students and currently seeking to qualify as a university.
You may also like:
After Gates' divorce, Bill's fortune declines and Melinada's increases
US Olympic Wrestler Who Won Gold Will Buy With Her Food Truck Prize For Her Mom
Student debt: 1 in 10 Americans still owed money 20 years ago