"I have always been fascinated by the internet, since I can remember", says Adnan Ebrahim.
"I spent my teens online, building communities and businesses, growing up in the suburbs of Surrey, UK," says the 30-year-old tech entrepreneur.
The first time he saw the financial potential of the internet, he explains, "it was after I started selling popular bracelets in 2005-2006 to my classmates."
From his room, when he was a student, founded the Car Throttle website, an online community for car enthusiasts.
That was a sign that from an early age he had an entrepreneurial spirit. Although he quickly earned incredible income, he was afraid to tell it, even to his parents.
"A second life"
Ebrahim's first business was with the internet as a tool.
He explains that on online sales sites like eBay, things "cost 10 times more than in real life," so he would do auctions and send out bracelets.
"I got my mother to run to the stores and buy as many as she could," which you earned "enough money to to be a school boy ".
Then, at age 16, he tried to sell iPods, but was misled by a vendor: "I lost a couple thousand pounds … turned out to be a bogus seller."
So he decided to enter the world of blogging, something that would be much more lucrative.
He loved cars, so he started writing about them. But it was a secret project in the beginning.
"I came home from school every day, wrote some articles, published. The next day, I would see how they were doing, I would see the traffic… I would see how many pennies I would earn from AdSense clicks, "he explains.
Ebrahim saw that he had the ingredients for a successful online business when the pennies became "ten, twenty, fifty, one hundred … a couple thousand dollars a month."
Sold the business at age 18, after kept secret before his parents until he needed the signing of the necessary legal documents.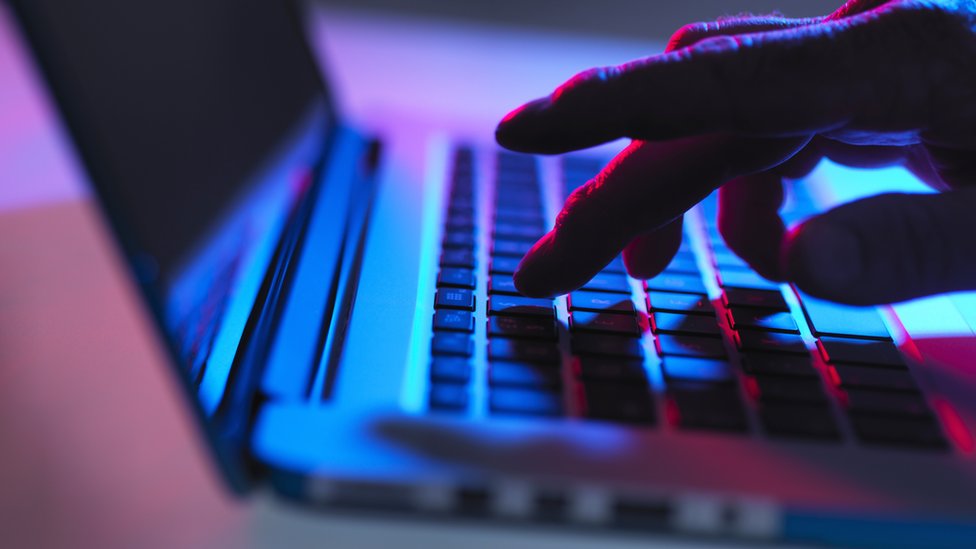 "It was weird, but I liked the fact that no one else knew what I was doing. It was like a second life that I had online, "he recalls.
"I was a bit embarrassed."
He was also slow to tell his friends about his success.
"Nobody knew. Other than my family, I hadn't told any of my friends. He had kept it pretty secret. "
"I was a little ashamed to have created this second life that no one else knew about. He had been writing and blogging; I was a little scared of what people would think about it, "he explains.
Even once he dropped out of school and went to college, where he released Car Throttle, he decided not to share this part of his life with his friends.
"I didn't tell my roommates until the second year of living with them… they had no idea I was doing it," he says.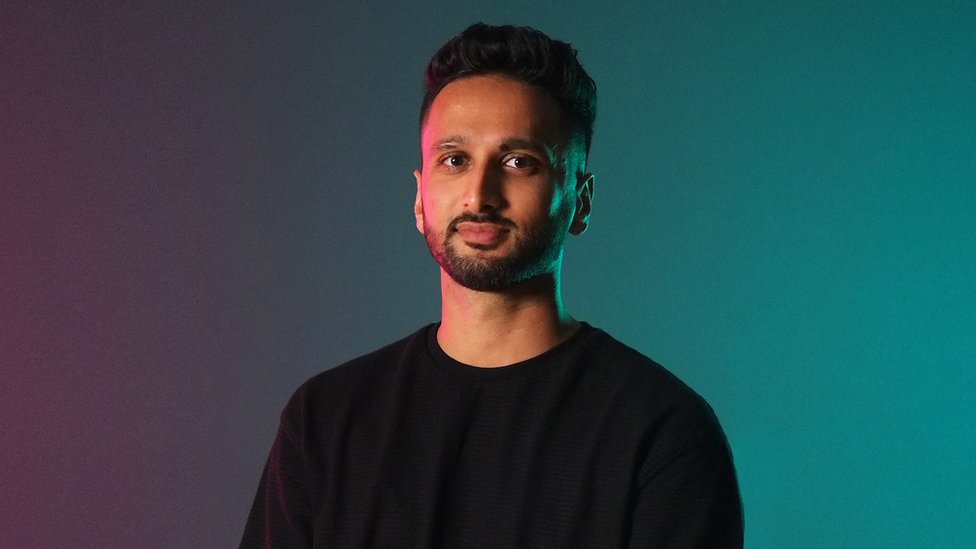 Journalist and author Trevor Clawson has been writing about fast-growing tech startups and firms for more than a decade. He says this degree of secrecy is not uncommon among entrepreneurs.
"There are a number of reasons why they may choose to keep a low profile, at least initially," he explains.
"The fear of criticism can be a factor. When you are developing an idea, criticism from friends or associates who do not understand the concept is not necessarily helpful, especially before it is fully developed ".
"Batman" moment
Ebrahim says it took him "quite a while" to realize that his business was interesting enough to share with his friends:
"I thought it was a little geek and that people wouldn't really connect with him. " Attitudes towards tech companies were different then than they are now, remember: "I think digital lives looked a bit murky.
"A secret part of my personality existed online and that was not something I was willing to share with the rest of the world back then."
He clearly remembers the moment he opened up with his roommate about Car Throttle, but it wasn't the moment to "reveal the Batman" he was waiting for.
"I said, I have something very important to tell you. I have this website. And I remember him saying 'so what?' It just wasn't a big deal to him, "he says.
But not long after the word "million" began to appear on his spreadsheet.
"The millionth number started coming in pretty fast, in 2013, 2014, both in terms of our business valuation, in terms of reaching our first million pounds in revenue, reaching our first million YouTube subscribers, having our first million fans on Facebook… we were really picking up the pace, "he explains.
He sold Car Throttle in 2019 to Dennis Publishing, having built an audience of more than 15 million followers and 2.5 billion video views.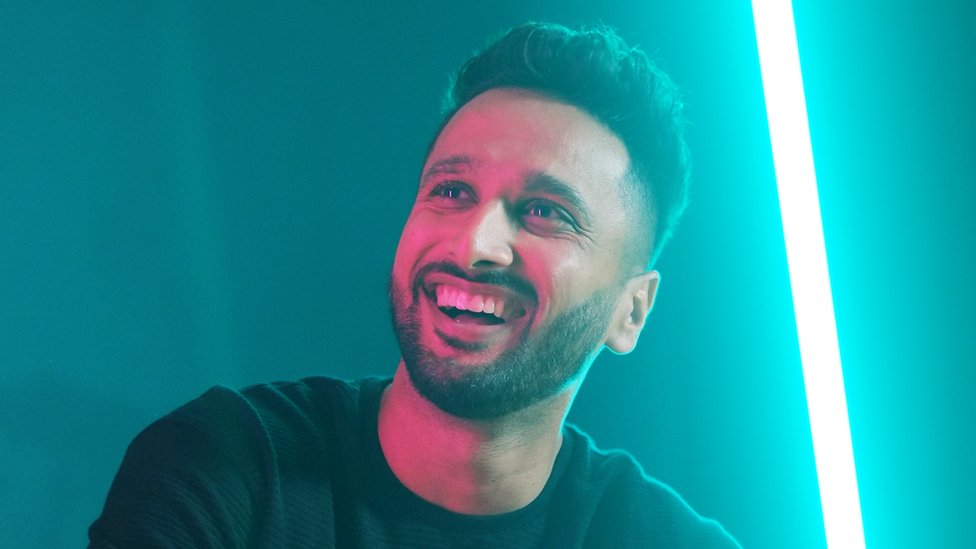 Douglas McCabe, technology and media expert and CEO of Enders Analysis, says that while the business is not the most valuable in terms of revenue, its reach and audience have great appeal.
"It offers a new audience, with 60% of customers under 35 years of age. Its social reach is particularly valuable, being roughly 14 and 17 times larger than Auto Express and Car Buyer, two of Dennis's auto titles, "he notes.
Persevere
Ebrahim was named one of Forbes Magazine's Top 30 Most Successful Under-30s of 2020.
He says that while he has no regrets about the decisions he made in the past, even the mistakes, he wishes he had been "more aggressive with opportunities."
The millennials who became millionaires without leaving their room

"I think when you are so young, you have a lot of inferiority complexes," he adds.

Ben Laker, a professor of leadership at Henley Business School, says young business leaders are often afraid to own their success.

Ben Laker says that young entrepreneurs often suffer from "imposter syndrome."

Ebrahim is now CEO of MindLabs, a mental health startup, co-founded with his business partner Gabor Szedlak, to "make the world a happier place."

And he has some tips for budding tech entrepreneurs.: "It is not an easy path to success, there are many obstacles along the way. You have to realize that you are going to make mistakes and that is completely normal ".

Perseverance is one of the main things you need. Many times it is difficult, there is simply no other word to describe it ".

---

Remember that you can receive notifications from BBC Mundo. Download the new version of our app and activate them so you don't miss out on our best content.