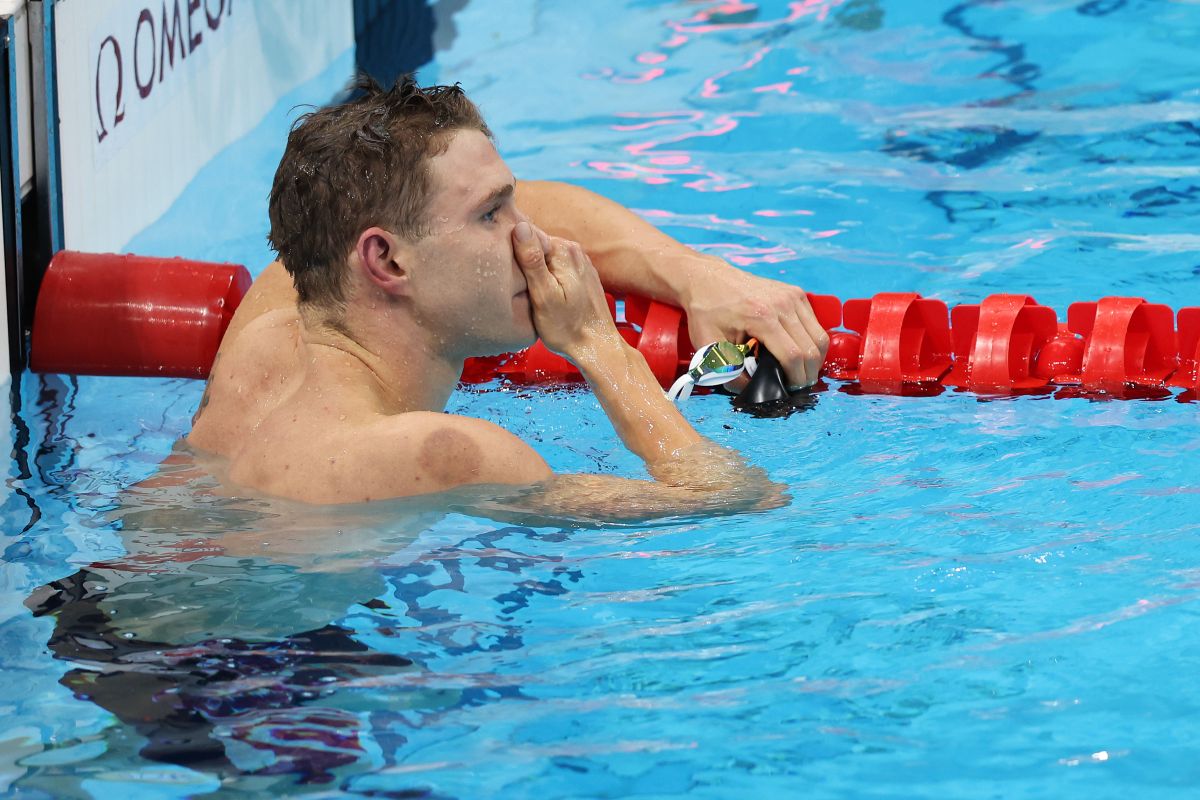 Photo: Tom Pennington / Getty Images
In the Tokyo 2020 Olympics controversy has not been lacking. The fact that Russian athletes were allowed to participate, after their ties to doping, has generated some strong statements that have questioned the results of their representatives. One of them was the swimmer Ryan murphy. The American issued some controversial statements after losing a medal against Russian Evgeny Rylov.
"It is not my intention to accuse anyone here, let it be clear, but at the end of the day he ended up convinced that there is doping in swimming"Said the American after he lost the gold medal in the tests against the Russian Evgeny Rylov. It is worth remembering that Murphy, in Rio 2016 won the gold medal in the 100 and 200 meters backstroke.
Swimmer Evgeny Rylov, from #ROC took the #GOLD in the men's 200 meters backstroke.
This is the third medal in # Tokyo2020 for Rylov, after obtaining the gold in 100 mts back and the #silver in the free 4 × 200 relay#OlimpicosTelemundo #Swimming pic.twitter.com/OSoO8B7MIS

– Telemundo Deportes (@TelemundoSports) July 30, 2021
"I have like fifteen thoughts. Thirteen of them would get me in trouble. As I say and I do not prefer to fall into it. It's a huge mental drain throughout the year to think that I'm swimming a race that is probably not clean and that's how it is.", He sentenced.
Russian athletes under constant suspicion
Clearly the issue with the Russian athletes was going to happen. Sus brands were going to be questioned because of their previous ties. It is worth noting that the International Olympic Committee (IOC) sanctioned Russia after will find evidence that state programs doped athletes. In this sense, the IOC authorized its athletes to compete, but under the representation of the Russian Olympic Committee (ROC).
#Swimming: 100 meters backstroke (Masc).#GOLD Evgeny Rylov – #ROC#Silver Kliment Kolesnikov #ROC#Bronze Ryan murphy #USES# Tokyo2020 #Swimming pic.twitter.com/iKwhElwByG

– Jorge Vera (@ ChipiVera89) July 27, 2021
Murphy wasn't the only one to complain about the Russians
"It is frustrating to know that there is a state doping program in place and no further steps are being taken to stop it."Criticized the British swimmer Luke greenbank in mixed zone. The athlete won the bronze medal in the 200-meter backstroke, but he did not ignore this issue.
More success in the pool for #GBR as Luke Greenbank secures bronze in the men's 200m backstroke final.@ fina1908 @TeamGB #Swimming pic.twitter.com/AFesKvw6vp

– Olympics (@Olympics) July 30, 2021
You may also like:
Mexico vs. Japan: date, time and where you can see El Tri's match for the bronze medal at the Tokyo 2020 Olympic Games
Tokyo Olympics: what does the protest of the American athlete who crossed her arms after receiving her medal in shot put
"I have never liked that a gringo represents Mexico": Misael Rodríguez continues the controversy against softball players