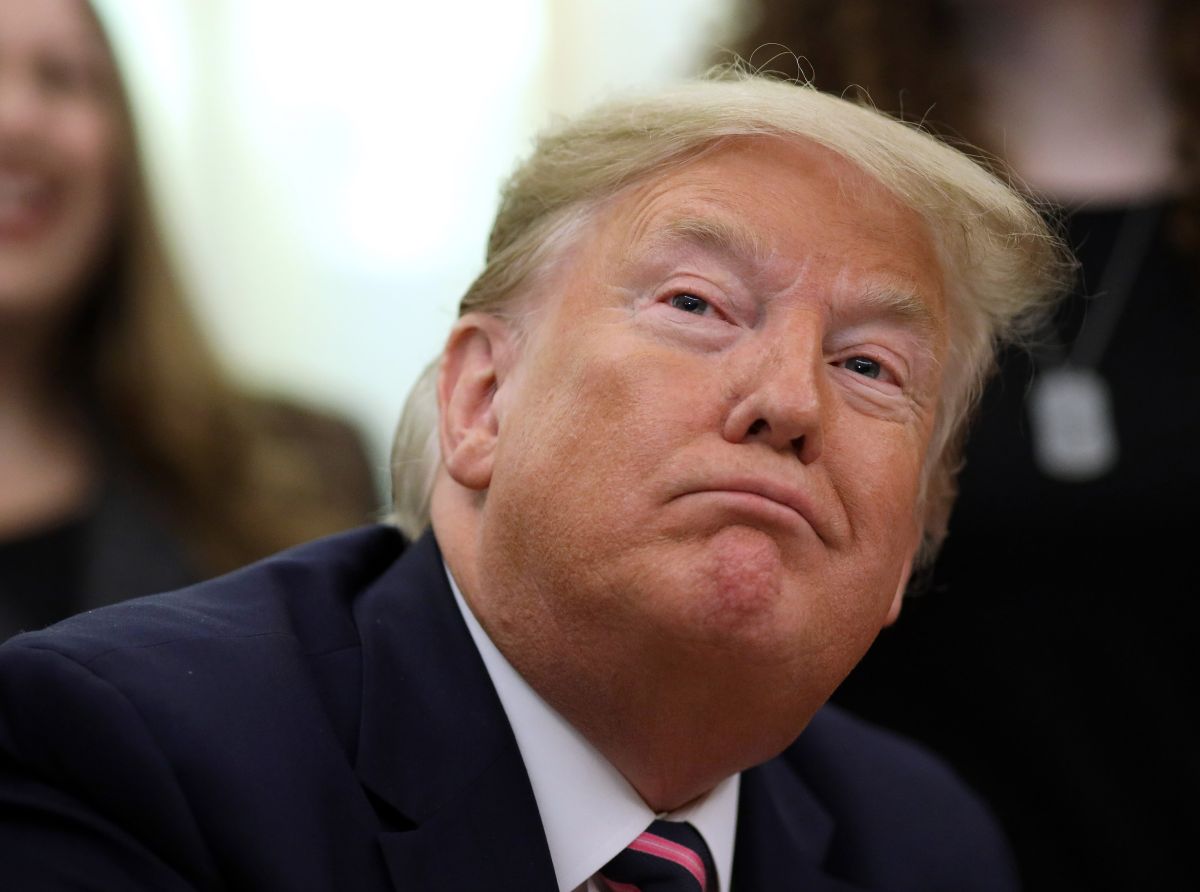 Photo: Win McNamee / Getty Images
The Acting Attorney General Jeff rosen gave testimony before the Senate Judiciary Committee last Saturday, where he spoke about the efforts of the former president Donald trump to undermine the 2020 election results.
The senator Richard Blumenthal (Connecticut) gave interviews to CNN and MSNBC, where he expressed concern about the new revelations, from Rosen regarding Trump's efforts to pressure the Justice Department to support him in his claims to change the election results.
"There are many reasons to believe that more people besides Jeffrey Clark participated in this plan," Blumenthal said on CNN. "And there are reasons, more than enough, to think that some type of criminal accusation may be appropriate".
"There is a lot of reason to believe that more individuals than just Jeffrey Clark participated in the scheme. And… some kind of criminal charges may be appropriate, "Sen. Richard Blumenthal says after Trump's acting AG Jeffrey Rosen's testimony.https: //t.co/sjZ1Vg3T28 pic.twitter.com/bcgvlMOcGq

– New Day (@NewDay) August 9, 2021
The Democratic senator, however, did not give many details about the aspects that lead him to that conclusion and towards which characters the accusations would be focused, but there was a constant reference to former President Trump.
"Let me be very frank … Donald Trump mounted a lobbying campaign that was absolutely relentless, brutal, personally involved, directed directly at the Department of Justice., seeking to bend it and turn it into a weapon, to overthrow the elections, "Blumenthal said on MSNCB on Sunday.
He added that the country was about to face "a total catastrophe."
"I was surprised at how close the country came to total catastrophe," he said.
He also said that there are more "very important clues" than the panel chaired by the Democrat. Dick durbin (Illinois) should follow.
"Of course, the president (Durbin) is the one who decides, but there are some very important clues that the Judicial Commission must certainly follow," he added.
The committee could summon more officials to broaden the spectrum of disclosures.