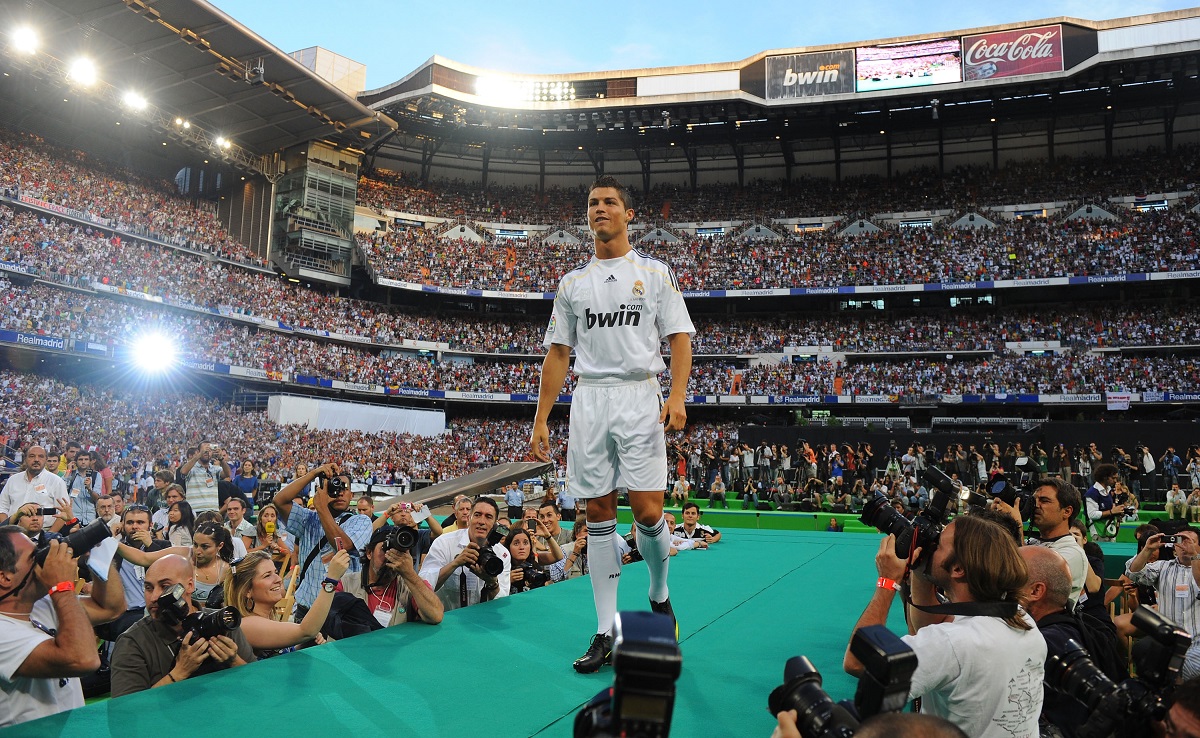 Real Madrid has always been characterized by having the best players in the world and invested enough money to have competitive teams throughout its history. That philosophy has undergone modifications, but with Florentino Pérez the opportunity to break the market never dies.
The next "Galactic" that could land in Madrid is the French Kylian Mbappé and the Spanish club are willing to pay more than $ 200 million dollars to achieve it. While reaching an agreement with PSG we will review the most expensive signings in the history of Madrid.
Eden Hazard | € 115 million euros ($ 135 million dollars)
He arrived from Chelsea FC with the galactic transfer sign and with the mythical 7 on his back. However, the Belgian 'duke' has only brought displeasure and annoyance to the Real Madrid fans. With Zidane he lived more injured and out of shape than on the field. Now Ancelotti works to get him back so that he can perform.
He has 45 games, 5 goals and 9 assists.
Gareth Bale | € 101 million ($ 118 million)
The Cardiff Express is in its last year of contract, but they have already scored quite a few important goals with the Real Madrid jersey during these years. His arrival brought enthusiasm to Real Madrid, but his injuries and intermittency slowed him down. He even had to go on loan to Tottenham last season.
He played 253 games, scored 106 goals and gave 68 assists.
Cristiano Ronaldo | € 94 million ($ 110 million)
In 2009 he was the flagship signing of Floentino Pérez's second term as club president. His transfer was a record figure in the world and came in full control of FC Barcelona. He won four Champions League and said goodbye as the club's top scorer, scoring more goals than games played.
He left 438 games, 450 goals and 132 assists.
Zinedine Zidane | € 77.50 million ($ 91.22 million)
The French magician was one of the first great signings of businessman Florentino Pérez in his first stage as president of Real Madrid. At the time, 2001, he became the most expensive signing in the world. However, the world champion in 1998, paid every euro of his token with goals, shows and titles. He made in 2002 the most beautiful and remembered goal in the Champions League finals.
He played 227 games, scored 49 goals and gave away 68 assists.
James Rodríguez | € 75 million ($ 88.28 million)

He dazzled the world at the 2014 World Cup and Florentino Pérez's eyes shone with the left-handed man from Cucuteño, who paid Monaco a significant amount of money for his token. Except for his first season (2014/15), the Colombian's internship was irregular. He could never get along with Zidane, who constantly sent him to the bank. Of course, it was key in the conquest of La Liga in 2017.

He played 125 games, scored 37 and gave 42 assists.

Read also: Mbappé's operation to Real Madrid could close at $ 211 million