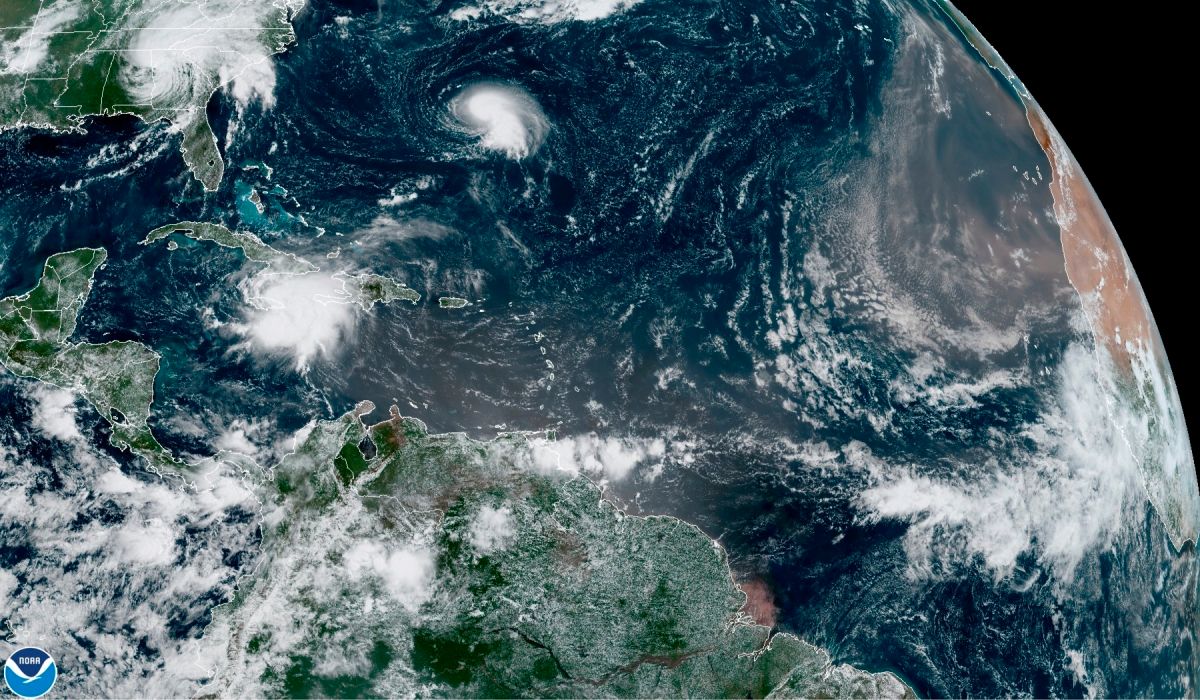 The trajectory of the tropical storm Henri it continues to extend from the Caribbean Sea and would be approaching US territory. This weekend is expected to reach the hurricane grade and it could come up to the east coast of United States, specifically to New England, the region made up of the states of Maine, New Hampshire, Vermont, Massachusetts, Rhode Island and Connecticut.
He is currently at 200 miles southwest of Bermuda and is projected to the west, but they estimate that it may turn to the northwest at the end of this week and later a turn to the north, to finally locate towards the northwest, while its pressure increases in the air, The Weather Channel reported. .
The National Hurricane Center (NHC) followed the westward shift in models and moved Henri's trajectory some 150 miles closer to US shores. The graph does not show Henri heading northwest out to sea, although it could be a possibility in the next few days.
Key messages for Henri. Monitor at https://t.co/meemB5uHAR https://t.co/OpIzi5CNVy pic.twitter.com/t2jeWNDVg6

– National Weather Service (@NWS) August 18, 2021
Likewise, the final pattern of Henri's upper level is expected to decrease over the weekend, a situation that has generated disagreements in the forecasting models about Henri's final path; some have recently shown a westward shifthighlighted The Weather Channel.
Tropical Storm Henri and the model trends would be monitored in the coming days to verify its approach towards the northwest coast of the United States.
However, they expect weather conditions to shift Henri from a tropical storm to a hurricane over the weekend, as forecast.
The Boston National Weather Service pointed out that the tides will be quite high this weekend and added that coastal flooding and storm surge could be a concern, as well as the erosion of the beach, but all depending on the step of Henri.
Meanwhile, the chances that Henri's passing will cause impacts of rain and winds in areas of New England they are increasing, especially on the coast and they expect it to happen early next week, but everything will depend not only on your pace, but on how hard you do it.
They suggest to residents of the six northeastern states to stay up-to-date with the forecasts, as Henri's route would become clearer in the next few days.