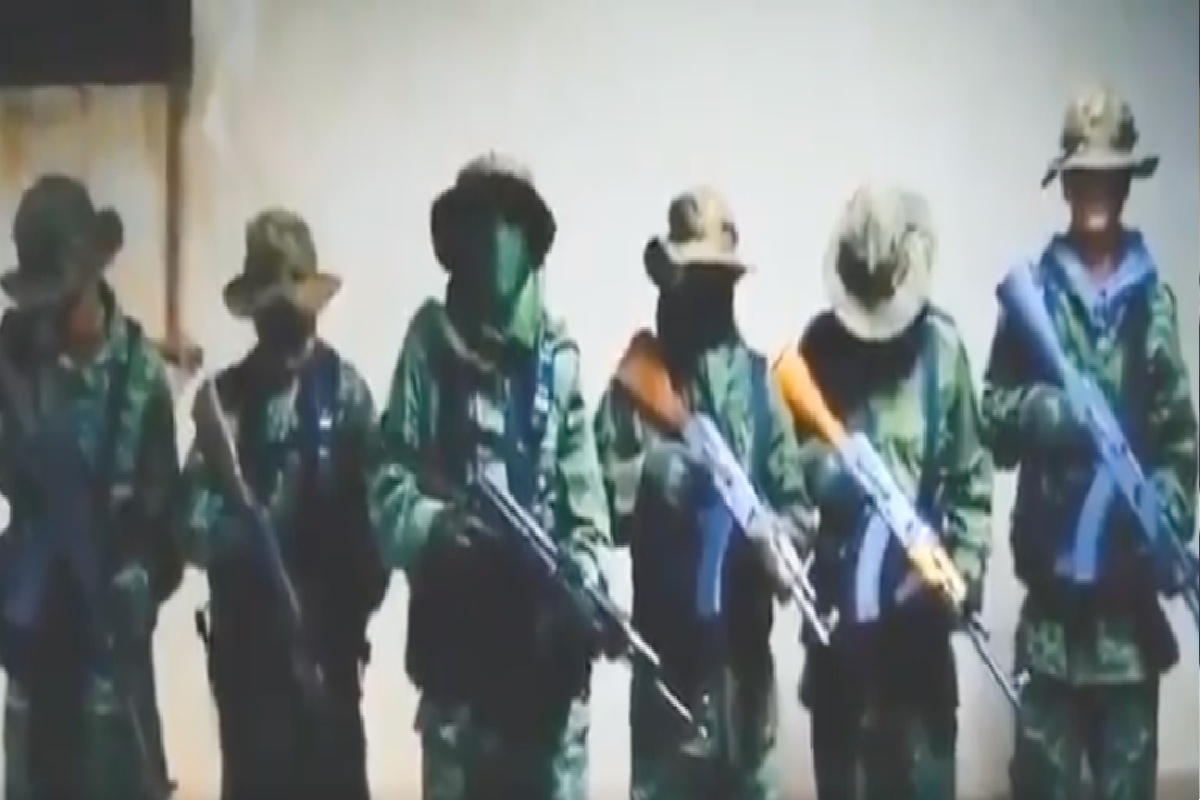 Michoacanos fleeing their communities to avoid being recruited by organized crime, especially the drug trafficking are saturating migrant shelters on the northern border as they seek asylum from U.S. government.
On Juarez City and in Tijuana hostels, streets, houses for rent and some hotels protect families displaced by the cartels in Land Hot.
-Read more: El Chapo's son sends a message to AMLO and treacherous men // VIDEO: Hitmen are filmed when they murder a young girl
Mixed between Central Americans and Cubans, they have become one more migrant.
On Juarez, Joel, the fictitious name of a man from 39 years who fled Michoacán when they pointed a gun at him outside his home.
The fisherman told in an interview that he is one of those that organized crime wanted to integrate into their ranks, and that, by rejecting him, he feared for his life, that of his wife and four children.
"They evicted me from my house, they took it from me. They want you to work with them there, "he said nervously.
While waiting for the reopening of the border with The He passed, Texas, Joel says that when he spoke with a relative who resides in the United States to tell him that their house had been taken away, he gave him guidance on how to apply for asylum. "He told me: 'Go and see, whoever removes and they accept them. If not, let's see how we can do it. '
On Tijuana the situation is no different. Dozens of families from Michoacán, as well as Warrior, star in a new wave of migration.
Esteban is 17 years old and was a melon farmer near Uruapan.
"I came running away with my aunts and cousins ​​because some with long weapons hit my cousin and me, they told us: 'they have to pull with us or they'll be dead here.'
"By pure instinct I ran, because my dad was taken away 15 years ago and I didn't hear from him anymore."
-You may also like:
· Porn actress reveals extreme sexual tastes of children of Chapo Guzmán // VIDEO: This is how the Catrina of the CJNG died
· El Kalimba, whipped women and ended up dismembered // "I am the general's people," shouted H2, a dejected drug leader
VIDEO: CJNG dismembers a woman alive // ​​The actor who gave life to Gohan in Dragon Ball is shot to death
· VIDEO: They kill a narcocorrido singer with 100 bullets; that's how it was // VIDEO: Hit men are filmed when they murder a young girl