To Dolores Canales of the organization California Families to Abolish Solitary Confinement (California Families for the Abolition of Solitary Confinement), was denied on 6 occasions the visit to see his son because he did not disclose his entire history to the correctional authorities.
"They did not explain to me how I could rectify the situation. Through my own work, I learned that someone had used my name when they were convicted of a drug crime and I was able to show that the conviction was not mine. "
Later he was denied visits again because he had three drug convictions from more than 10 years ago. "In the end, I lost visitors for over a year."
The covid-19 pandemic has intensified the adverse effects of isolation for incarcerated people. Since March 2020, in-person visits have been canceled and this policy is in effect as of January 2021. Only limited free phone calls have been provided. Since December 2020, limited video calls are available.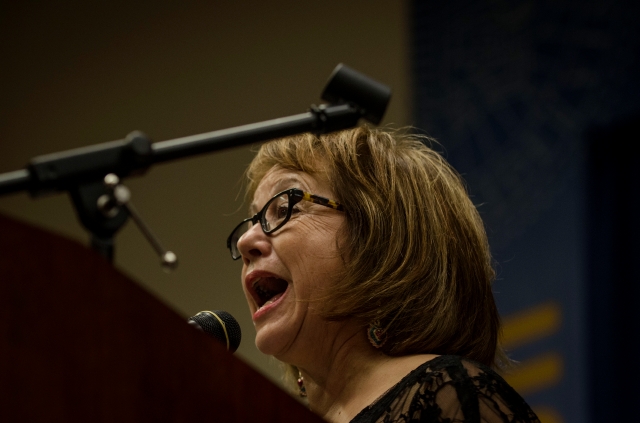 In Sacramento, Senator María Elena Durazo and Assemblyman Miguel Santiago have come together to fight for a state law that guarantees the right of parents, children and siblings to visit their imprisoned relatives.
"Over the last year we have learned that spending time with our loved ones is priceless; This is a lesson that incarcerated people know very well because they do not have the right to visits from their family, "said Assemblyman Miguel Santiago, author of AB 990.
"If we really want incarcerated people and their children to recover and re-enter society, we must restore the right to in-person visitation for the incarcerated. AB 990 will do just that, thus allowing mothers, fathers, sisters and brothers to maintain bonds during incarceration and facilitate reintegration after release. "
AB 990 will prohibit people from being denied visitation, and denials from being used as a disciplinary sanction against incarcerated persons..
It will also establish that personal visits to prisoners are considered a civil right. They would only be prohibited when the inmate does not consent to them.
Under current law, a person incarcerated in a state prison can be denied the right to visitation.
"In California we are working to build a justice system that provides individuals with the tools to learn from their mistakes, return to communities, turn their past and build a better life for themselves," said the Los Angeles senator. , María Elena Durazo.
He asserted that AB 990 simply provides a connection to families. "Denying them the ability to see their families does not help anyone and hurts us all."
Organization's Kevin McCarthy Legal Services for Prisoners with Children, said that currently the Department of Prisons (CDCR) can deny visits to incarcerated people for any reason that they consider "legitimate penological interests" that facilitate the management of prisons. By penological they refer to the punishments and penalties inflicted on prisoners.
McCarthy made it clear that they want to return to an old law that served Californians for decades, and that was suspended 20 years ago, which allowed visitors.
Angelique Evans of the organization Young Women's Freedom Center / All of Us or None, gave birth to her son in prison and her mother took care of the child.
"But my son has never been able to come visit me because my mother cannot bring him. The CDCR denied him access for having drug-related offenses that date back to when I wasn't even born. "
She noted that due to unreasonable visitation policies, her son has lost years of relationship with her.
Edith Chacón of the organization Homies United LA, said she has noticed a big difference in her son's behavior when they visit him. "His mood is better."
What's more, your child looks forward to visits. "He doesn't even want me to get up from my seat to go buy food when I visit him because he doesn't want to miss a minute of my stay at the place."
However, he said the prison system makes visits very difficult. "It takes me 4 hours one way to get to the prison where my son is, and when I arrive, they rarely give me the promised two hours of visitation due to problems with the guards."
AB 990 will restore the right to visitation for incarcerated persons, which was in effect until the "Hard Against Crime" era of the 1990s; Y it would prevent the CDCR from denying visits except in the case of serious violations.
This bill will be heard in the Senate Fiscal Committee this Thursday. It has already been approved in the Assembly.