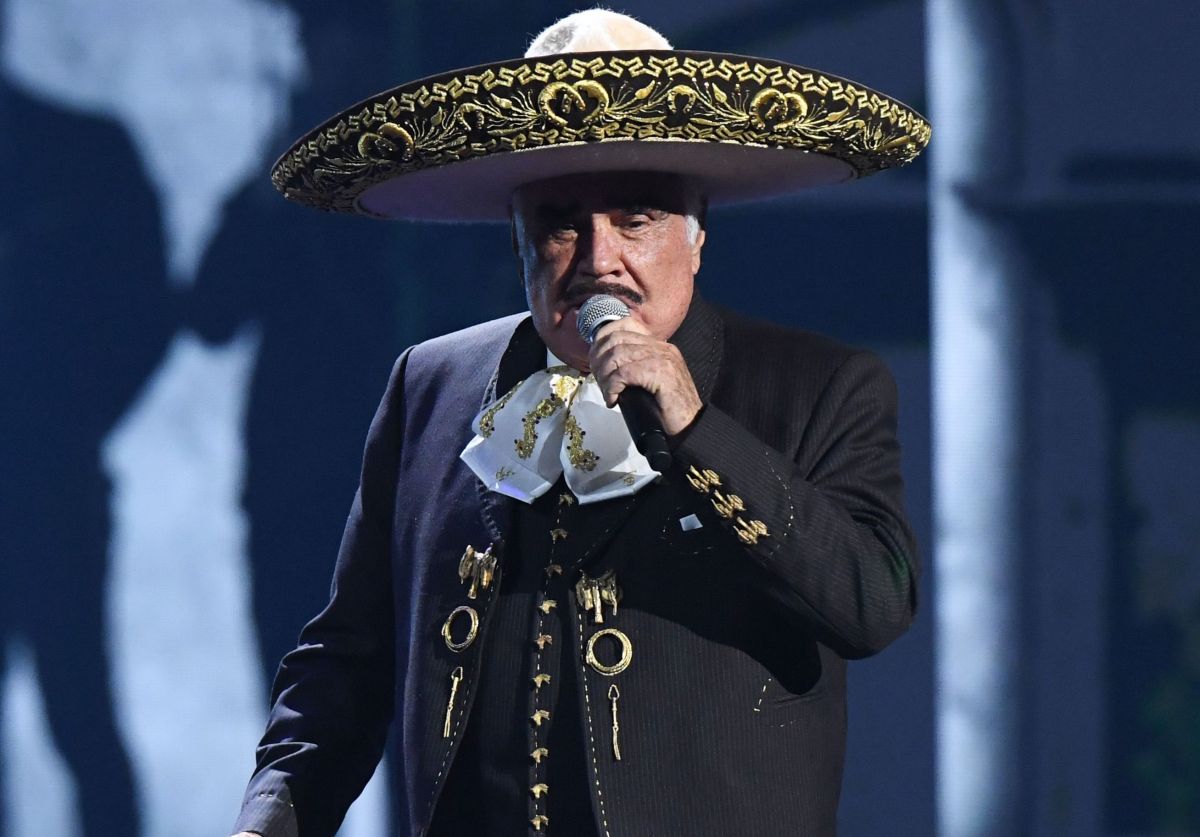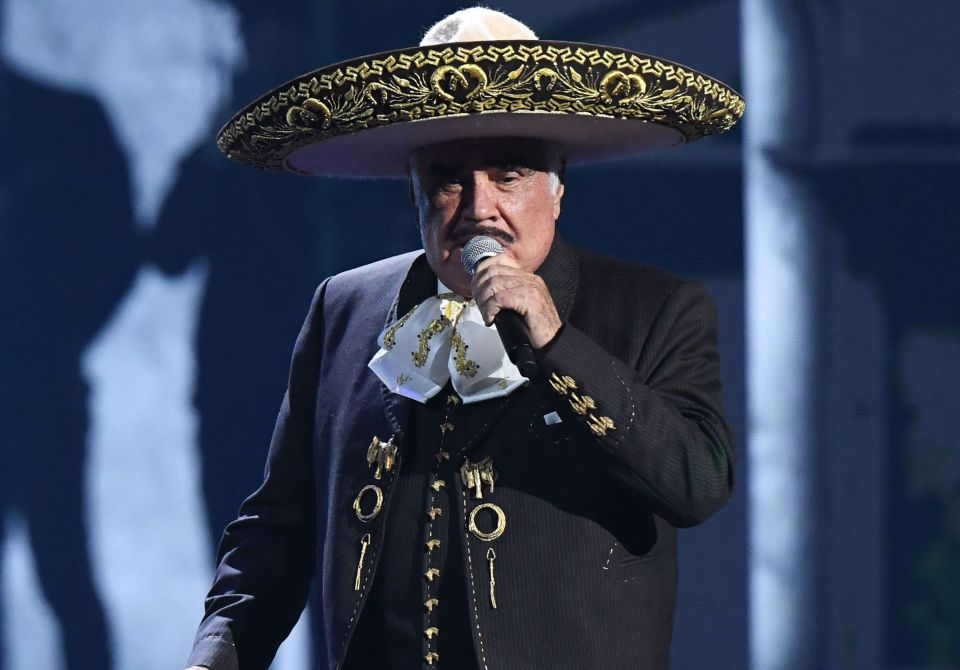 Photo: VALERIE MACON. / AFP / Getty Images
More than a week after being admitted to the hospital, the health of Vicente Fernandez seems to get better.
This was shared by his grandson, Ramón Fernández, who also reported that his grandfather had already been extubated.
"It has already been removed (intubation), it was removed today and a hole was made in his throat (tracheostomy) to make him breathe better and the respirator was removed", Affirmed the son of Vicente Fernández Jr., in an interview with the media, outside the clinic where the idol is.
Ramón, 25, along with his father, whom he accompanied to visit the patriarch, assured that the whole family has been watching the Charro de Huentitán.
"We are all on the lookout, the whole family is very close, right now the only ones who can see it are my grandmother, my dad, my uncle Gerardo, my uncle Alejandro due to hospital issues, but within the happy concern that there is progress, each day there is another advance, one day there is better breathing, one day he is better in his physical therapies, another day he is more awake, the truth is that there is progress ", he shared.
In the case of his father, Vicente Jr, he assured that he is not afraid of the criticism he has received during the period in which the interpreter of "El Rey" has been in the hospital.
"There are journalists who have declared that I must dedicate myself to taking care of my father, when that person (who is Gustavo Adolfo Infante) has no idea of ​​how he is treated and what are the rules of the two doctors, the treatments that exist and the progress it has, "said Vicente Jr.
Both Ramón and Vicente Jr. indicated that the singer was not expected to require hospitalization after the accident; At the time of receiving the news, they suffered mixed emotions.
"As a family we are doing what needs to be done and we are moving forward", Expressed Vicente Jr.
Alejandro Fernández sends an emotional message to his father Vicente Fernández, after 4 days of hospitalization