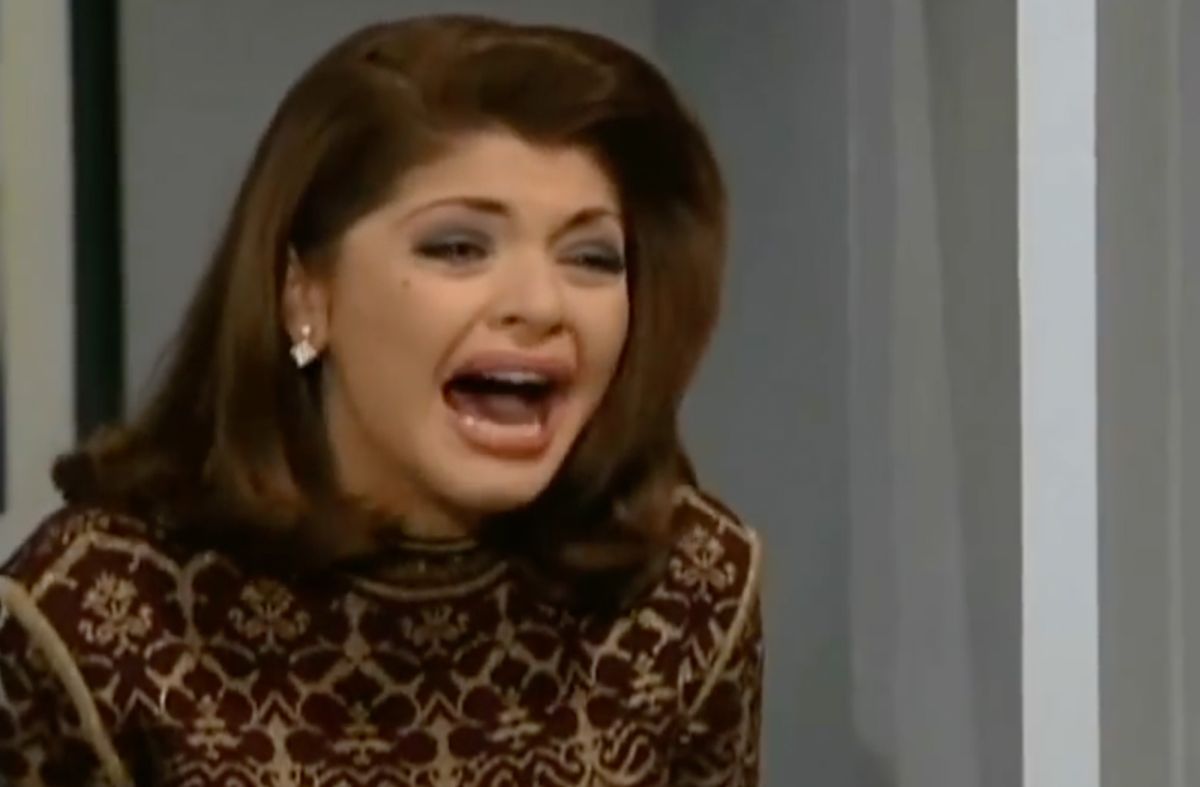 Televisa and Univision have already started the recordings of the new adaptation of "Rich people cry too". The soap opera they starred in Veronica Castro and Rogelio Guerra it marked a whole era in Mexican melodramas. Due to the success of the original, several remakes have been made over the years.
One of the most successful versions was "María la del Barrio" in which they starred Thalia and Fernando Colunga. Although this adaptation was a super free version of the previous one, it was the same elements that made it a success.
One of the most outstanding elements of "María la del Barrio" was the villain Soraya Montenegro who played Itatí Cantoral. The iconic character is still a reference in Mexican melodramas and in the era of memes, Soraya is the queen for her exaggerated acting.
That is why for the new version made by W Studios, the main villain of "Los Ricos also Lloran" will be named Soraya, in honor of the iconic character played by Cantoral. In this adaptation, Fabiola Guajardo will be the one who gives life to Soraya and the producer Carlos Bardasano placeholder image posted a photo of her look.
With short wavy hair, blonde and with black roots, Soraya will be the one who makes life impossible for the protagonists.
Claudia martin and Sebastian Rulli will be the protagonists of "Los Ricos Also Cry (2022)". The story revolves around Mariana (Martin), a humble and brave young woman who, after being alone and helpless, arrives by destiny to the life of Don Alberto Salvatierra, played by Guillermo Garcia Cantu, a business magnate and one of the wealthiest and most powerful men in the country.
It is there where Mariana will meet Luis Alberto Salvatierra, one of the most sought-after singles, who lives his own pain and who, seduced by Mariana's charisma, beauty and authenticity, will find the true and most honest love. A romance alien to socioeconomic levels, social prejudices and listed as one of the most iconic of all time, but marked by tragedy, intrigue, jealousy, lies and even death.
KEEP READING
• Univision reopens the 'Fábrica de Sueños' with a remake of 'Los Ricos Also Lloran'
• Univision Telenovelas 2019: All the series that premiere this year
• Rogelio Guerra dies: Verónica Castro reacts to the death of an actor from 'Los Ricos Also Cry'


Source-laopinion.com