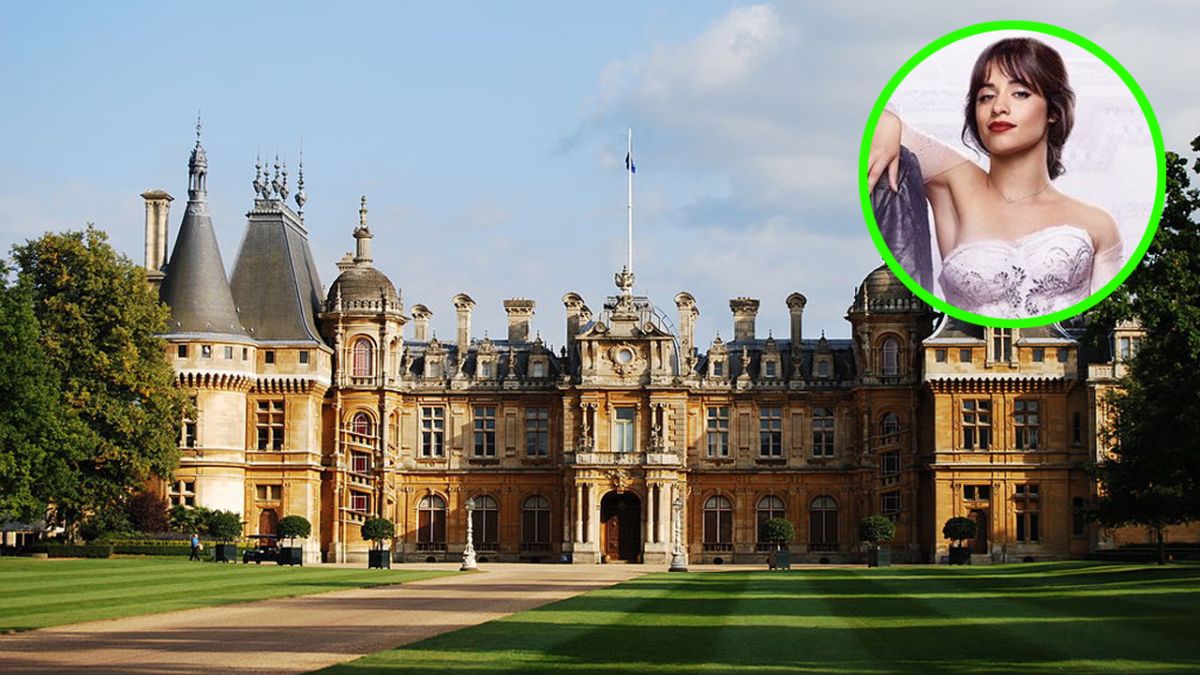 Photo: Cinderella / Instagram / Mattlever / Wikipedia / Courtesy
On September 3, the most recent version of the film was released on the Prime Video platform 'Cinderella', starring the Cuban singer Camila Cabello.
The eye-catching production took place in several iconic UK stages, however, there was one that stole the spotlight and it was the palace where Cinderella lost her slipper after meeting Prince Robert.
The palace in question, known as the Waddesdon Manor, is located in the town of Aylesbury Vale, about 60 miles northwest of the city of London.
The impressive residence, which was built between 1877 and 1883 at the request of the Baron Ferdinand Rothschild, has undergone several adjustments and remodeling over the years, as happened in 1890, when an elevator was installed to facilitate the transfers of residents and their employees between floors.
The palace, which was used by the baron as a rest estate and is of neo-Renaissance style, is considered an advanced for its time, since since its construction it had hot and cold water in its bathrooms, with heating and other elements that they were not very common at the time.
Since the death of Baron Ferdinand Rothschild in 1898, the residence has only changed ownership three times. It first passed into the hands of Alice, his sister; subsequently belonged to his great-nephew, Jimmy, while since 1957 it was 'assigned' to the National Trust, an organization founded with the intention of preserving and revaluing monuments and places of collective interest.
Inside it has, among other rooms, a hall, kitchen, two dining rooms, living room, main room, library and a wing that was built solely and exclusively for the enjoyment of the men of the time, having been made up of a smoking room and for 10 bedrooms.
In addition to attracting attention for its architecture and interiors, the palace also did so for its extensive gardens, its fountains, its statues, its aviary and its greenhouse.
In its beginnings it was located on a 2,700-acre lot, but since it passed into the hands of the National Trust it has grown considerably in size and today, in its 6,000 acres, it already houses a museum, a zoo, a vineyard and has become a Very popular place for weddings, tourist visits and for the recording of various projects.
In addition to having served as the setting for 'Cinderella', the Waddesdon Manor has also hosted the films 'An Ideal Husband', in 'Never Say Never Again', in 'The Queen', in 'Sherlock Holmes: A Game of Shadows' , in 'Rebecca', among other projects.
Keep reading:
'The One', the most expensive mansion in the United States, could be undersold for its millionaire debts
"It was very bad for me", Sylvia Pasquel recounts the damage to her house in Acapulco after the powerful earthquake
Leonardo DiCaprio shakes the market with the purchase and sale of two mansions in Malibu
"They shot me," Andrés García confronts armed men in his Acapulco mansion