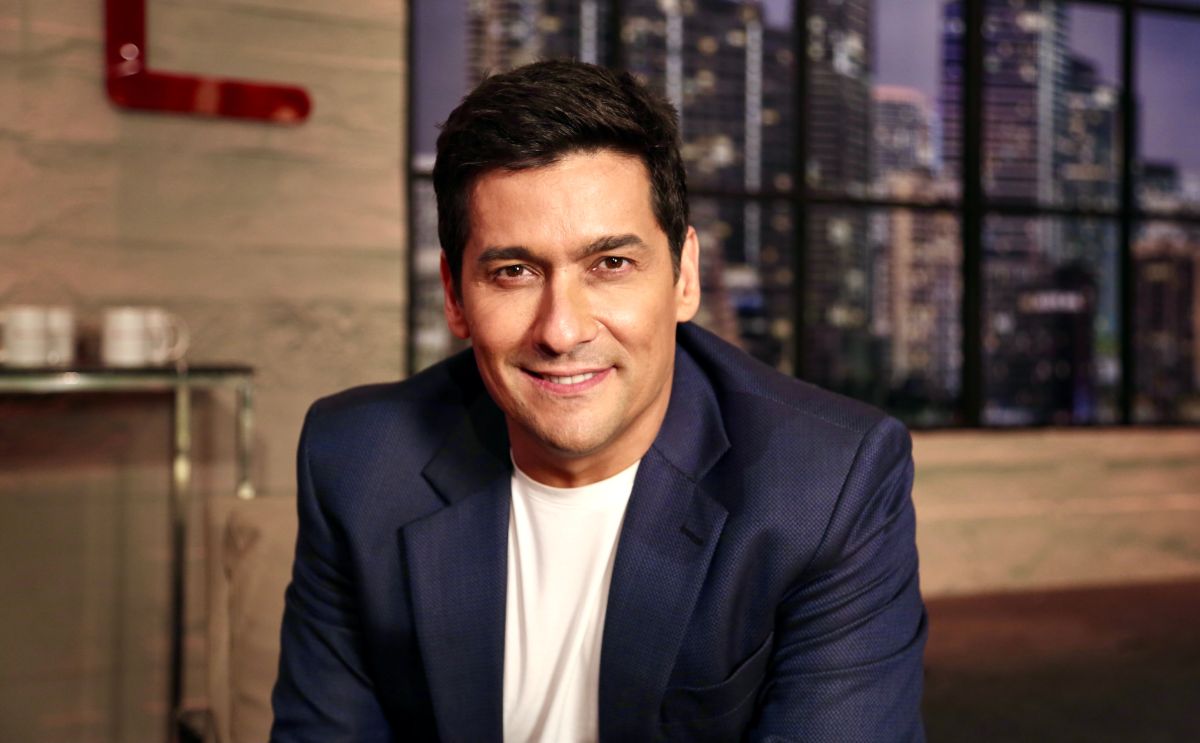 The Chilean presenter Rafael Araneda, 52 years old, UniMás 'Enamorándonos' host, has lived for a few months, together with his family, in a beautiful house in Weston, Florida.
The residence, as himself has shown, has all the necessary comforts to lead a quiet life, without great luxury. Security is one of the points that matters the most, because it was something that they needed a lot in their native country.
"We had several unpleasant episodes and one of the things we based our decision to come here was because of that. Unfortunately, our country is very insecure ", admitted the Santiago de Chile native in an interview with Pelle Home magazine.
The residence, a rented two stories building, was decorated by Marcela Vacarezza, his wife, passionate about interior design and adapting her spaces to her tastes.
"I am very clear about my style and I have never worked with a decorator. I don't know about styles, I only know that I like colors, I love wood, that the house is warm and welcoming," stated Marcela.
Also interesting: Kim Kardashian gets $ 60 million mansion after split from Kanye West
From what we could see in a visit made by the "De Tú a Tú," the house has a lobby area, a kitchen, a breakfast room, a dining room, a living room, a main room, among other rooms.
Lobby
The hallway, where the tour began, includes a mirror with a silver frame, a cabinet for plants, as well as a vinyl of a dry tree and a very original painting with a gray background and golden geometric figures.
Kitchen room
The kitchen, typically American, is open and somewhat spacious. It is equipped with a white cupboard, with stainless steel appliances and the inevitable central island for preparing food.
Other celebrity mansion: This is the mansion in the Dominican Republic that Offset gave Cardi B for his birthday
Dining room
The dining room, which is located between the kitchen and the main room, has a chocolate-toned table for eight people. The room is completed by a chandelier and a vintage-style piece of furniture, in which the family keeps the dishes they use on special occasions.
Dining room
Its dining room includes a rectangular table with four gray chairs in the headboard area and two elongated benches at the sides. It also has some works of art and an extremely original design lamp.
Although it is not exactly very spacious, the room was decorated with two mirrors, which helps to give it more space.
Waiting room
The living room, located just to one side of the lobby, emcompasses gray armchairs, a wooden coffee table with a very original design, as well as a carpet that combines red, white and black tones.
Living room
The main room is, without a doubt, one of the spaces most enjoyed by Rafael and his family, as it has a very comfortable modular sofa in gray tones, two chairs, a coffee table, various paintings and a television set against the wall.
Also interesting: Meet the 'monster' ranch Kanye West is selling out in Wyoming
Master bedroom
The master bedroom has a large bed with gray bedding and headboard, with a dressing room style dresser, with a colorful carpet, with a dressing room and with its respective bathroom.
Terrace
In the terrace area they have various outdoor furniture, as well as an area to prepare exquisite barbecues, which are enjoyed to the maximum by Rafa, Marcela, as well as their children, Florencia, Vicente and little Benjamin.
Yard
The garden enjoys very beautiful green areas, a swimming pool with its respective spa area, a Jacuzzi and a beautiful view of a spring.
Keep reading: Get to know the ranch that Chuy Lizárraga built after growing up in a humble house full of deficiencies