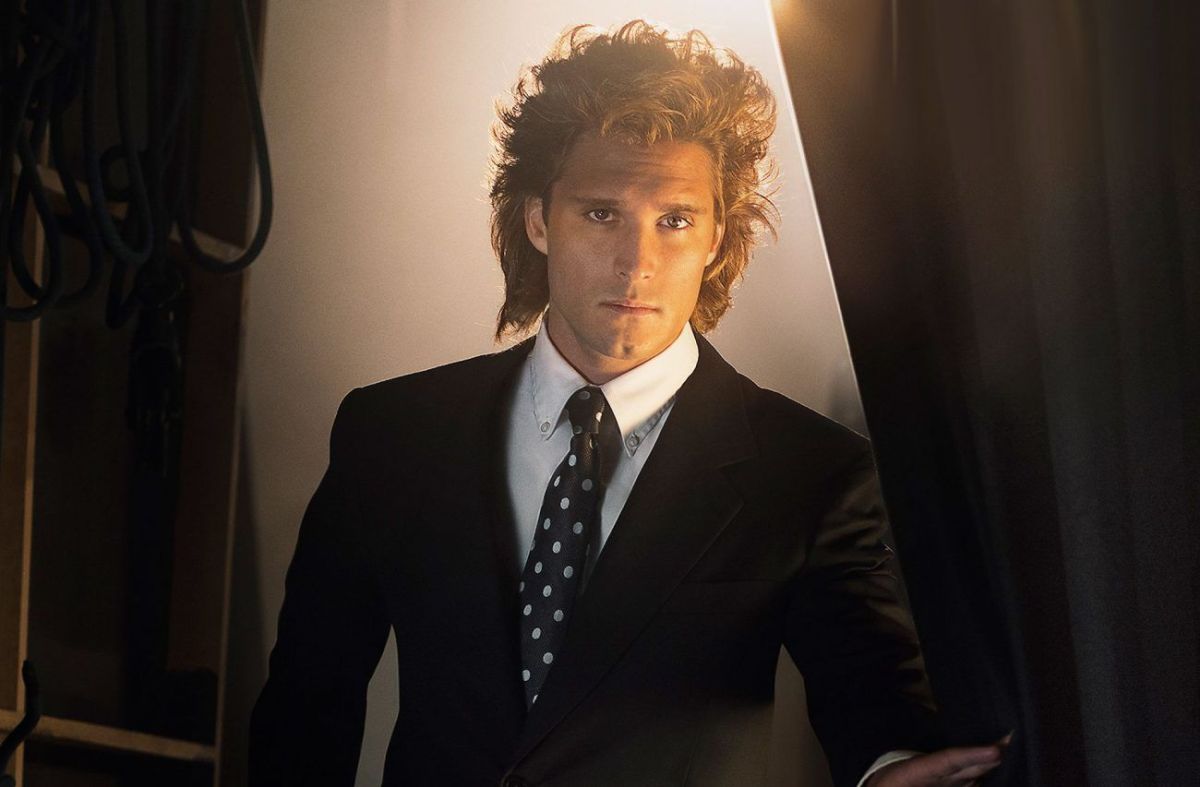 "You blew it!" That was the last thing Luis Miguel told Diego Boneta after his performance in the Netflix series where the actor gives life to the interpreter.
"The last time I saw him he told me 'you blew it, you blew it '. It was amazing meeting him and having him.
"Normally, when you do a bioseries, it is about people who have already died, but in this case I was able to be close and absorb things from him, especially for this last season, because it was at the age I met him," shared Boneta , in an interview with Reforma, happy that on October 28 the last season of Luis Miguel, La Serie, will be released on Netflix.
The actor is in Madrid for the Platinum Ibero-American Film Awards, where he is one of the nominees for the Best Supporting Male Performance, for his role in 'Nuevo Orden'.
He knows that there is still a long way to go with the series on "El Sol", but, at the same time, his balance today is already positive.
"It leaves me with a feeling of joy and immense pride. I never thought that a series in Spanish would open more doors for me than the film projects I had already done in the United States", Stressed the actor of 'Terminator: Hidden Destiny' and 'The Age of Rock'.
And while he is proud to have brought the musical idol to life, he knows that to keep moving forward, and, incidentally, take off the character's costume, he must aspire to embody different roles.
"The only way to balance everything is to choose completely different stories and characters than Luis Miguel, so as not to pigeonhole me".
And so it will be, he anticipated, with his next film, 'The Father of the Bride', a remake of the plot that Steve Martin and Diane Keaton starred in 1991.
"I go out as the boyfriend, in an incredible project, with Andy García and Gloria Estefan, directed by Gary Alazraki. He is something wonderful and he is precisely a character opposite to what I did with Luis Miguel ".
"'Nuevo Orden' has been extremely special, it is my first Mexican film, which also won the Silver Lion in Venice. It is something that I still cannot believe, and to which Michel (Franco, director) invited me to join as a producer. I am proud of what Michel did as a team, it is a great honor.
"I was angered by the controversy that arose over the trailer because they went the other way: it is not a film of fifís against chairos, the antagonist is the Army, but that was not discussed. I was glad after the people who saw her came out to defend her ".
It may interest you
Diego Boneta is accused of hitting an actor in Luis Miguel's series


Source-eldiariony.com