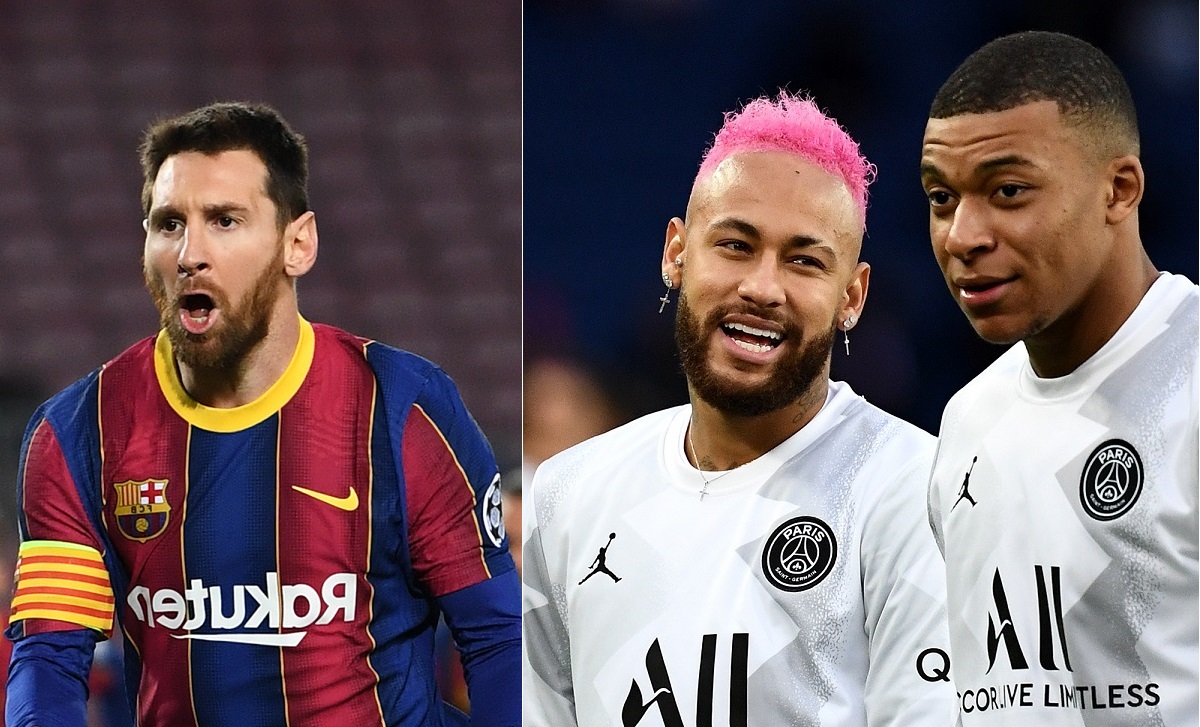 With the arrival of Lionel Messi to PSG the technical director Mauricio Pochettino will have in real life what many teenagers tried in the career mode of the famous video game FIFA. It will not be virtual reality, the Argentine coach will have to manage a dressing room with egos and with two good players for each position.
The fact of having Neymar and Mbappé, firm candidates to fight every year for the Ballon d'Or, supposes a clash of individual interests that could well affect the collective. And that is precisely the first thing that Pochettino must attend to: that there is harmony in the locker room.
The idea of ​​the club and its owners is to win the Champions League, and it is also that of these three footballers. Messi has not won it since 2015 like Neymar. Mbappé never raised an orejona, in fact he is World Champion and not of Europe.
Pochettino's options
And beyond this fearsome trident, there are also other figures that now go unnoticed, but without first level: Sergio Ramos, Di María, Verratti, Wijnaldum, Navas and Donnarumma. So it will be intriguing to know which will be the starting team.
For that we present three options:
Team 1: Keylor Navas; Hakimi, Marquinhos, Ramos, Bernat; Wijnaldum, Verratti; Di María, Messi, Neymar; Mbappe. 4-2-3-1 system.
Team 2: Keylor Navas; Hakimi, Marquinhos, Ramos, Bernat; Paredes, Verratti, Wijnaldum; Messi, Neymar, Mbappé. 4-3-3 system.
Team 3: Keylor Navas; Sergio Ramos, Marquinhos, Kimpembe; Hakimi, Wijnaldum, Verratti, Di María; Messi, Neymar, Mbappé.
Probable teams of the #PSG 🔵🔴 🗼

1️⃣ – 4-2-3-1 with Messi on the loose and Di María on the right

2️⃣ – 4-3-3 with Messi on the right in the NMM trident. Walls of 5

3️⃣ – 3-4-3 with Kimpembe in the rear and Di María in the left wing.

What scheme do you think Pochettino will use? pic.twitter.com/uiFWmeW9nB

– Raúl Zambrano Cabello (@ RaulZambrano7) August 10, 2021
This should be noted that in the bank there are names such as Danilo Pereira, Mauro Icardi, Draxler, Pablo Sarabia, Kurzawa, Ander Herrera, Rafinha among others.
Read also: Video: PSG sent a message to Real Madrid with Mbappé at Messi's presentation