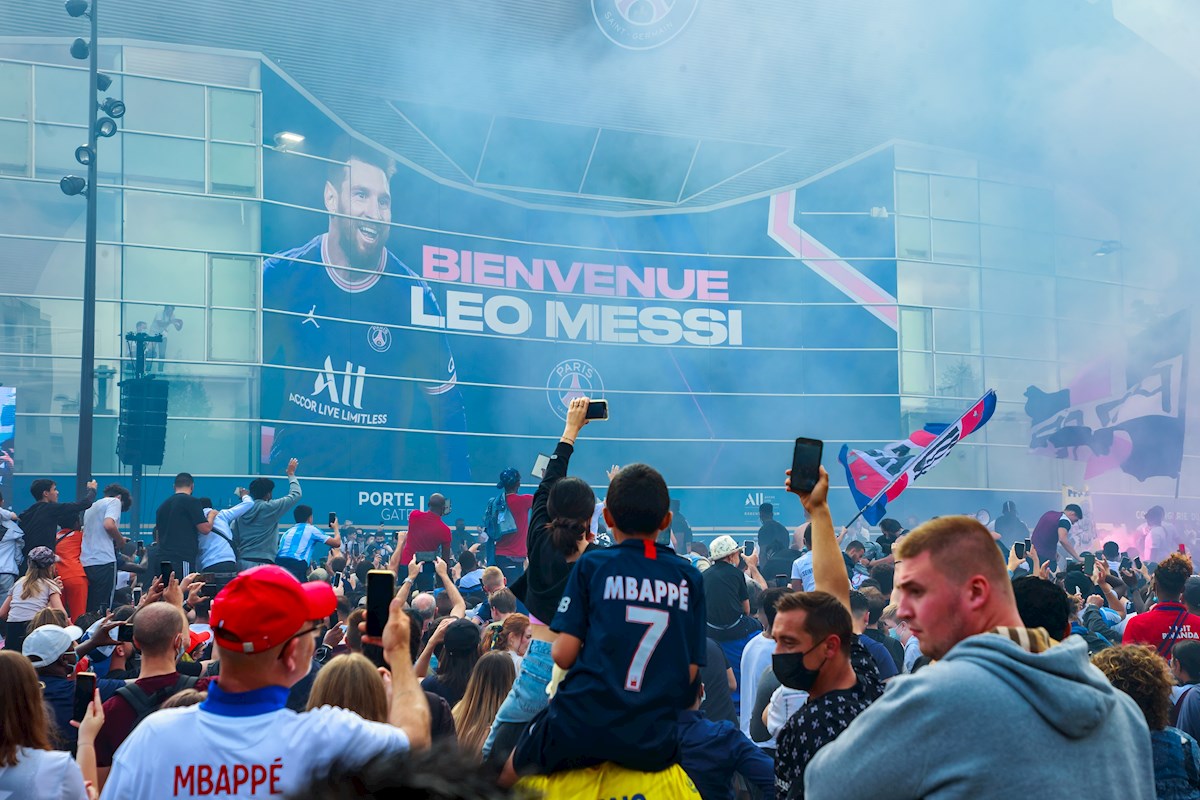 A new era is about to begin in the career of Lionel messi and also at Paris Saint-Germain. After 20 years, he will wear another shirt different from that of FC Barcelona in clubs and he chose to go to France, to a club that meets several of his demands.
Messi wants to maintain his competitiveness and when the offer came from PSG he did not think about it for so long. He arranged his signing in record time thanks to these reasons.
Happy family in Paris
"Antonela accompanies me wherever, she supported me from the first moment. The kids liked thinking about the Tower, about Disney. On a personal level, it is a dressing room that I know, so it looks like a very healthy group from the outside. An Argentine coaching staff… it was not going to be better anywhere else. The objective of the Champions League would be extraordinary ", declared Messi at the press conference.
He knows it was a hard blow to leave Barcelona after so many years, but family support is key to this new adventure.
"At a family level it is going to be a beautiful experience, we are in a spectacular city and we are going to enjoy it. We are calm and happy, "he added.
Changing room with friends
"I start training tomorrow (Thursday). My family returns to Barcelona to accommodate everything. I do not know when I am going to play, I come from vacation but when I am I will start. Talk to Fideo (Di María), Lean (Paredes) and Neymar about where to live and where the children can go to school, "he told ESPN's Christian Martin.
In the team he will already meet old friends and they asked him about that: "The coaching staff and the squad that PSG has had a lot to do with my choosing this club."
There he will have Di María, Paredes, Neymar, Icardi, Pochettino and others with whom he has shared and they will make his integration and adaptation easier.
A team with the same ambition
"I have the same illusion and the same desire as when I was a baby", with those words Messi warned at the press conference that he came to win everything. "The objectives with Paris Saint-Germain are the same and hopefully we will achieve them."
Une journée spéciale, avec votre ferveur 🤩#PSGxMESSI pic.twitter.com/rWdqrK7eAA

– Paris Saint-Germain (@PSG_inside) August 11, 2021
"The club and its vision are in perfect harmony with my ambitions. I know how talented the players and the staff are here. I am determined to build, together with them, something great for the Club and for the fans. I can't wait to set foot on the lawn of the Parc des Princes, "added Leo.
His goal is to reach Dani Alves and his 43 titles as a footballer, Messi has 38.
And upon arriving in Paris, Leo Messi found a city overwhelmed and in love with his talent.
He already wants to reward with goals all the affection received. "Everything that I have been experiencing since I arrived in Paris is incredible. All this affection is impressive. It is my first experience in a club outside of Barcelona. After a hard blow we are happy again ".
WHAT MAN 😍🇦🇷#PSGxMESSI pic.twitter.com/299buqkn4K

– Paris Saint-Germain (@PSG_espanol) August 11, 2021
From this Thursday he will start training to get ready for his official premiere.
Read also: Schedule the dates: PSG games schedule to see Messi