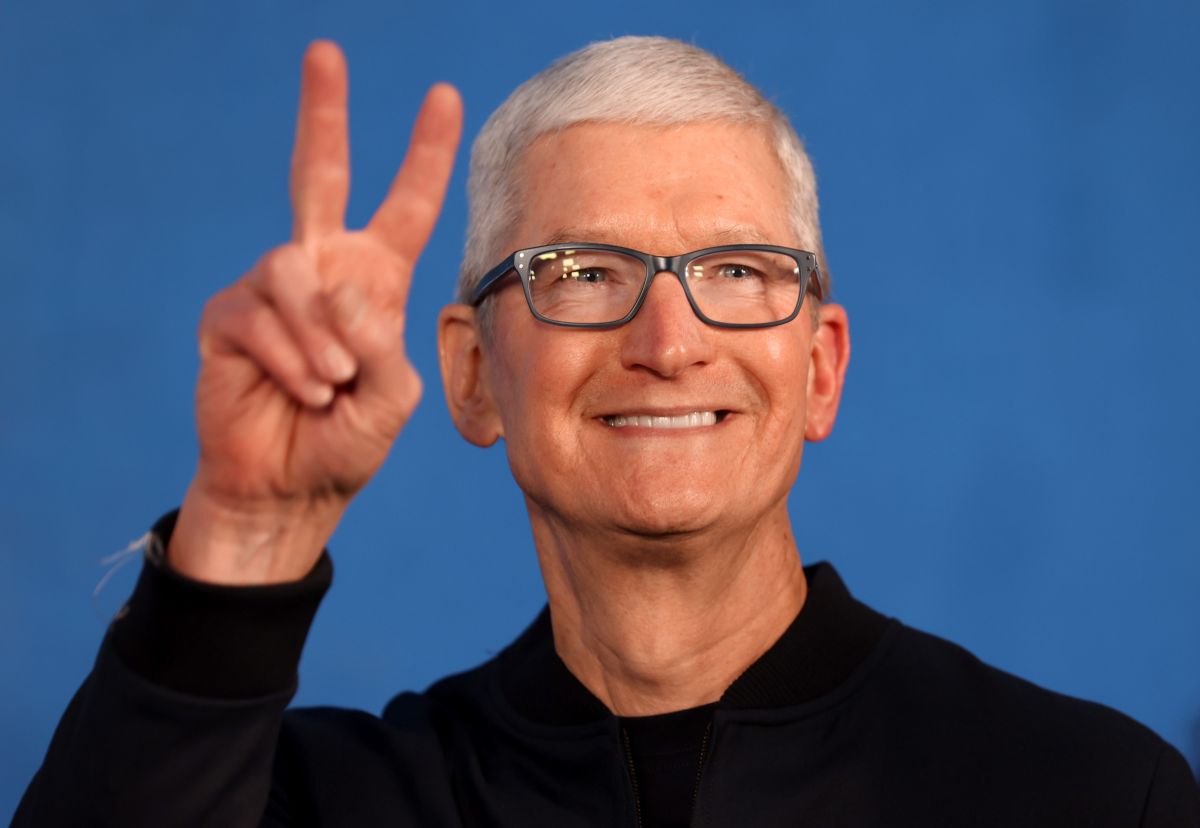 Photo: Amy Sussman / Getty Images
Tim Cook, Apple's CEO, is having his best week after serving 10 years at the helm of the tech giant since it will collect the tenth and last tranche of the salary agreement which he received after he took over the top job from Apple co-founder Steve Jobs.
The bonus consists of 5 million shares that have worth about $ 750 million, according to a calculation prepared by Bloomberg News.
A statement from the company to the watchdog of the US Securities and Exchange Commission (SEC) shows that Cook sold the majority of the shares for more than $ 750 million, according to the BBC.
This performance award depended on the performance of Apple's shares compared to other companies that are part of the S&P 500 stock index, a threshold that the iPhone maker has far exceeded.
Related: Tim Cook turns a decade as Apple CEO: how he succeeds after Steve Jobs
Tim Cook's heritage and legacy
Cook, who is 60, currently has with a net worth of about $ 1.5 billion that due to the rise in the shares of the Cupertino company that has allowed it to receive better remuneration year after year until it is placed on the list of Bloomberg billionaires.
Ten years ago when Cook came to the helm of Apple, it sparked skepticism among investors who initially doubted the ability to outperform Jobs.
However, under his mandate Apple's revenue has doubled and shares have appreciated more than 1,100% which has caused its market value to exceed $ 2 trillion.
Related: Louis Vuitton CEO Bernard Arnault Stopped Being The World's Richest Person – What Happened
Just this year the actions of the company have risen about 12% and sales between the months of April and June totaled more than $ 81 billion bolstered by a 50% increase in iPhone sales.
Last year Cook's compensation according to the SEC was $ 14.7 million and since 2015 he has promised to donate most of his fortune.
You may be interested in the following news: