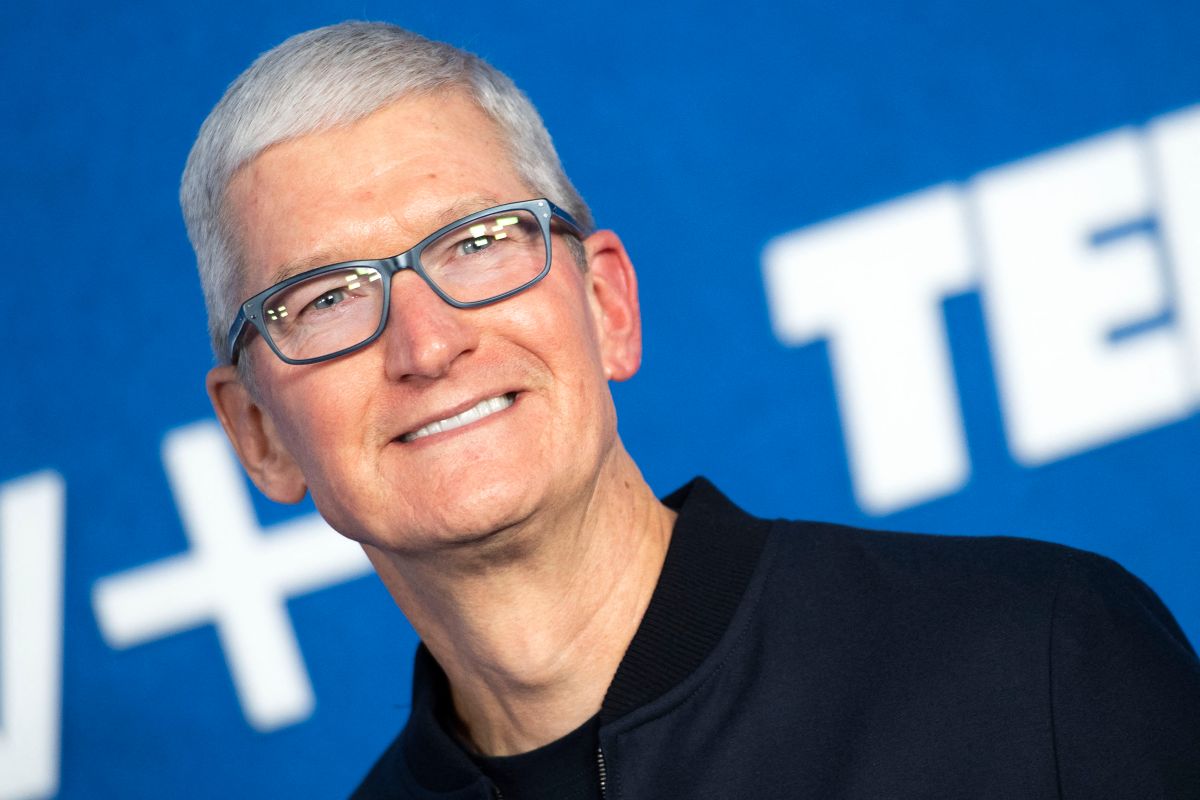 Photo: VALERIE MACON / AFP / Getty Images
This week marks 10 years since Tim Cook rose to the position as CEO of Apple, a decade full of milestones and innovations that are changing the game of the business world and the use of digital technology.
Apple appointed Cook as its new CEO to replace Steve Jobs who resigned after years of battling pancreatic cancer that killed him in October 2011. Steve Jobs will be remembered as one of the great geniuses of recent times. and for the launches of the iPod, iPhone, iPad as well as Macs and the iTunes music and video player and service.
Before taking the reins of the tech giant, Cook was Apple's chief operating officer, overseeing the company's sales and operations around the world, including the end-to-end management of its supply chain as well as support in all markets and countries.
Cook also led the Macintosh division and maintained and maintained relationships with vendors. Before joining Apple, Cook held various executive positions at Compaq, Intelligent Electronics, and IBM.
The arrival of the new leader caused skepticism among investors who at first doubted the ability to surpass Jobs.
Related: Apple will scan iPhones for images of child sexual abuse
Tim Cook's and Achievements
In 2020 Apple was named the most profitable listed company in the world.
During the third quarter of 2021 Apple had record revenue of $ 81.4 billion, 36% more than the $ 59,000 million obtained a year ago.
The company managed to set a new historical record by selling more than 1 billion iPhone devices.
Revenue from cloud services, music, videos, advertising, and payment services reached a record $ 17.5 billion, 33% more than the previous year.
Today the technology company has more than 700 million paid subscriptions in all the services of its platform, which means that In just one year it managed to increase by more than 150 million subscribers.
Cook has launched products such as the Apple credit card, the Apple Watch, the AirPods and the Apple TV + streaming service.
Related: Apple Records Most Profitable Quarter In History With Over $ 100 Billion Driven By iPhone 12 Sales
Apple controversies
Despite the successes, Apple has not escaped the controversy under Cook.
In 2017 the FBI ordered the tech giant to decrypt the contents of the San Bernardino shooter's phone. Cook was against the measure, arguing that it would be "a bad sign for the United States" and would set a legal precedent that would offend many Americans. The FBI later withdrew his request and he was able to access the phone with the help of a third party.
One of Apple's most notable controversies is the continuous accusations about the anti-competitive behavior of the App Store to maintain the monopoly of the application market.
The company has also faced backlash from US lawmakers and regulators in France and the European Union. Apple has responded to the allegations by arguing that the App Store is an "engine of unprecedented economic growth and innovation." which maintains more than 2.1 million jobs across the United States.
The company has also undergone complaints of discrimination as well as cases of workplace harassment.
The Business Insider site reported on Tuesday that a group of workers announced that they are collecting evidence of those complaints that they will use to demand a systemic change to Apple's leadership.

You may be interested in the following news: