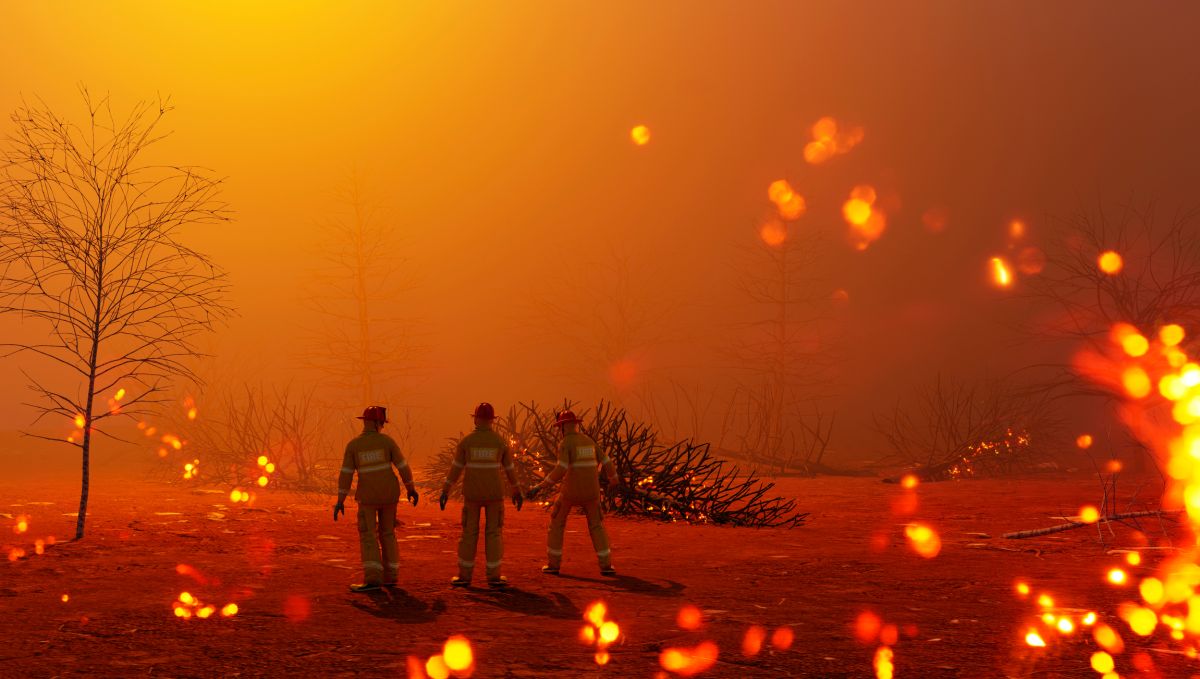 Whether it's hurricanes, wildfires, earthquakes, or tornadoes, every state in the United States is at risk of natural disasters. Although no one can prevent them from happening, planning ahead can make a big difference when it comes to protecting your loved ones, your home, and even your business from disaster. And Chase is here to help make sure you're prepared for the next one.
Natural disasters can have a greater impact on the inhabitants of Latino communities. The impacts can range from increases in debt sent to collections departments, credit card debt, and debt you're behind on, as well as mortgage defaults, foreclosures, and bankruptcies.
That's why Chase is available to discuss options to help you prepare for disasters and navigate through the recovery process. We know how important it is for you to protect your financial health, your property and your business. We sat down with Jonathan Morales to discuss simple actions you can take now to prepare for a disaster and how Chase can be a resource.
What advice would you give homeowners and renters in the community to help them prepare for a natural disaster?
Morales: I recommend the following steps before disaster strikes:
Confirm your insurance coverage:

Make sure you understand what your policy will cover and that your payments are up to date. That applies whether you are a landlord or a tenant.

Protect your important documents:

Keep insurance policies and other critical documents in a safe place. And today, it is very easy to create digital versions and back them up on a secure device or upload them to the Internet Cloud. Then you can access them from wherever you are.

Create a record of valuables and other items in your home:

Do it room by room. Take photos and record serial numbers to help you identify and replace items if necessary. These will come in handy when filing insurance claims.
Planning for disaster recovery is just as important as planning for preparedness. What happens after a disaster has happened?
Morales: First, focus on your safety and that of your loved ones. That is the most important. Then turn your attention to property and financial assets, and prepare for a slow process.
Check to see if your property is in a FEMA declared disaster area (FEMA.gov), then call your agent or homeowners insurance company to discuss your situation and if you should file a claim. Our *Insurance Claim Package on Chase.com it can serve as a roadmap for you, even if you are not a Chase customer.
If you've been affected by a disaster and are unable to make your mortgage payments, Chase offers a variety of disaster-related assistance options to help you recover. You can read more about the options at chase.com/NaturalDisaster.
What is the most important thing for small business owners to know when it comes to preparing for natural disasters?
Morales: Having a plan of action can make the difference between recovery and ruin. I have some suggestions that could help you prepare for a possible disaster:
Prepare your employees:

Make sure your team is ready to respond when disaster strikes. This includes everything from communicating safety and evacuation plans to assessing property damage after an event.

Maintain a Business Contingency Plan (BCP):

A crisis can stop a business, but a BCP can help you move forward. Imagine this is a roadmap that will keep you going after a disaster, ensuring that products and services are delivered with minimal disruption. A BCP should include priorities such as IT support strategies, contacts for outsourcing the work, and perhaps most importantly, tips for managing cash flow.

Prioritize communication:

Make sure your communication plan reaches all the people you need. You may plan to use company email, website postings, text messages, phone calls, and social media, although a natural disaster could hinder or even disable some of these, at least temporarily. Therefore, inform your employees in advance that communications could be interrupted and that you will communicate as soon as possible.
Maintaining cash flow will be a top priority for local small business owners after a disaster. How can companies better manage temporary cash flow constraints?
Morales: Of course, you need to maintain cash flow, and that may mean thinking now about how to be more creative with your budget.
That includes, for example, considering using performance compensation or vacation bonuses, but first you need to exhaust other options. Remember, having a plan before problems arise can be the thing that stands between the recovery and the collapse of your business.
Natural disasters can be devastating, but you don't have to deal with them alone. Visit your local Chase branch to learn more about support options and implementing a plan that works for you and your business.